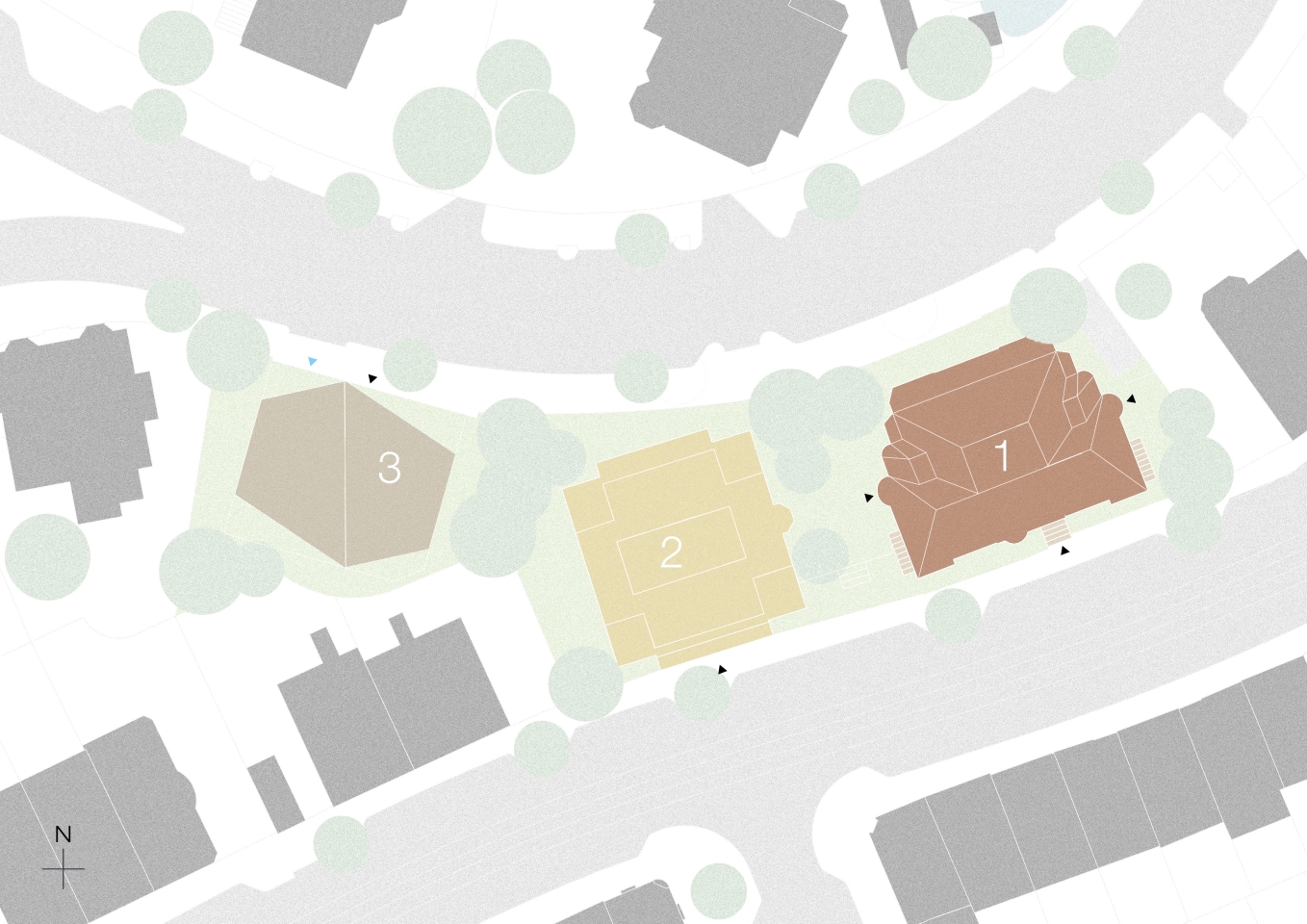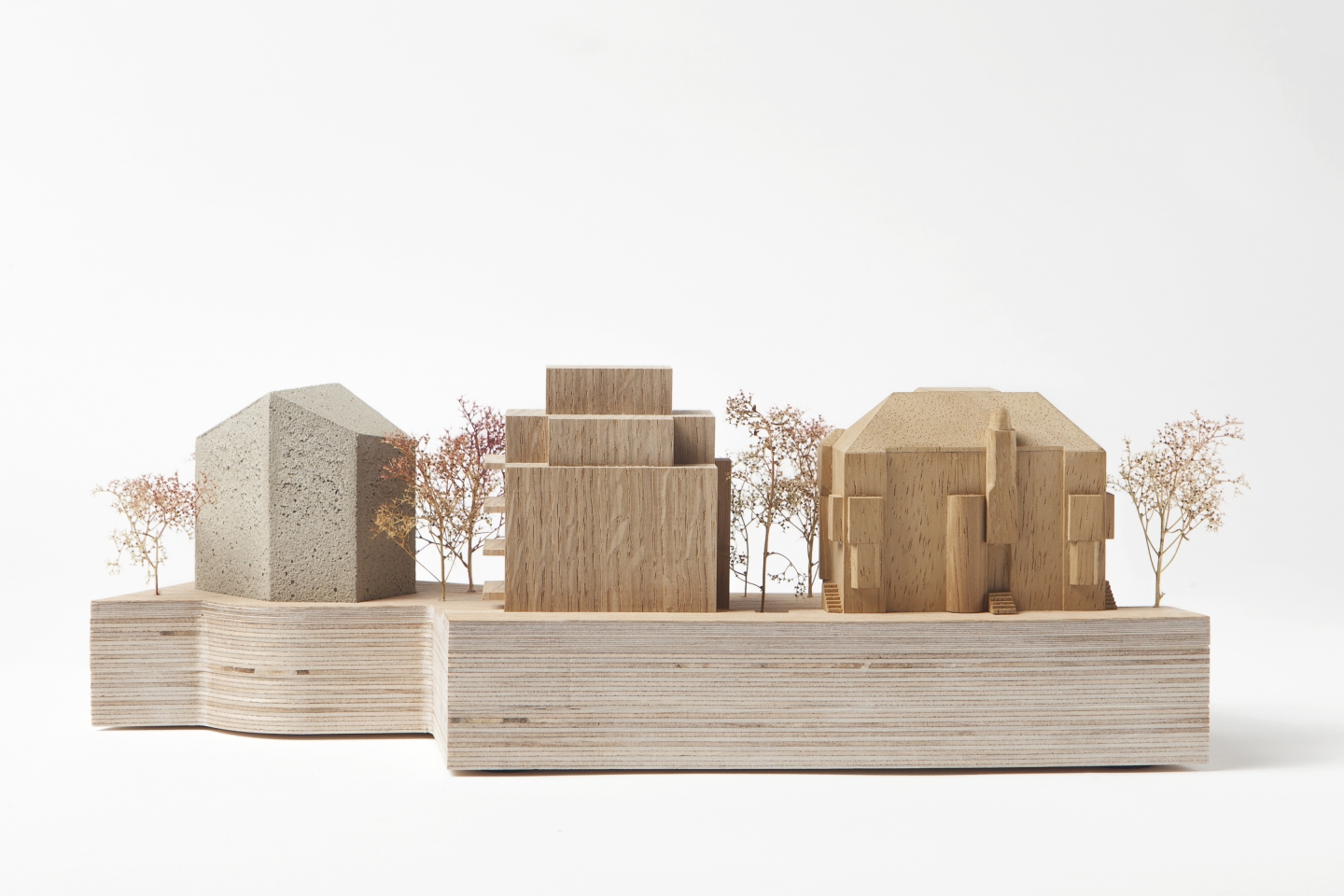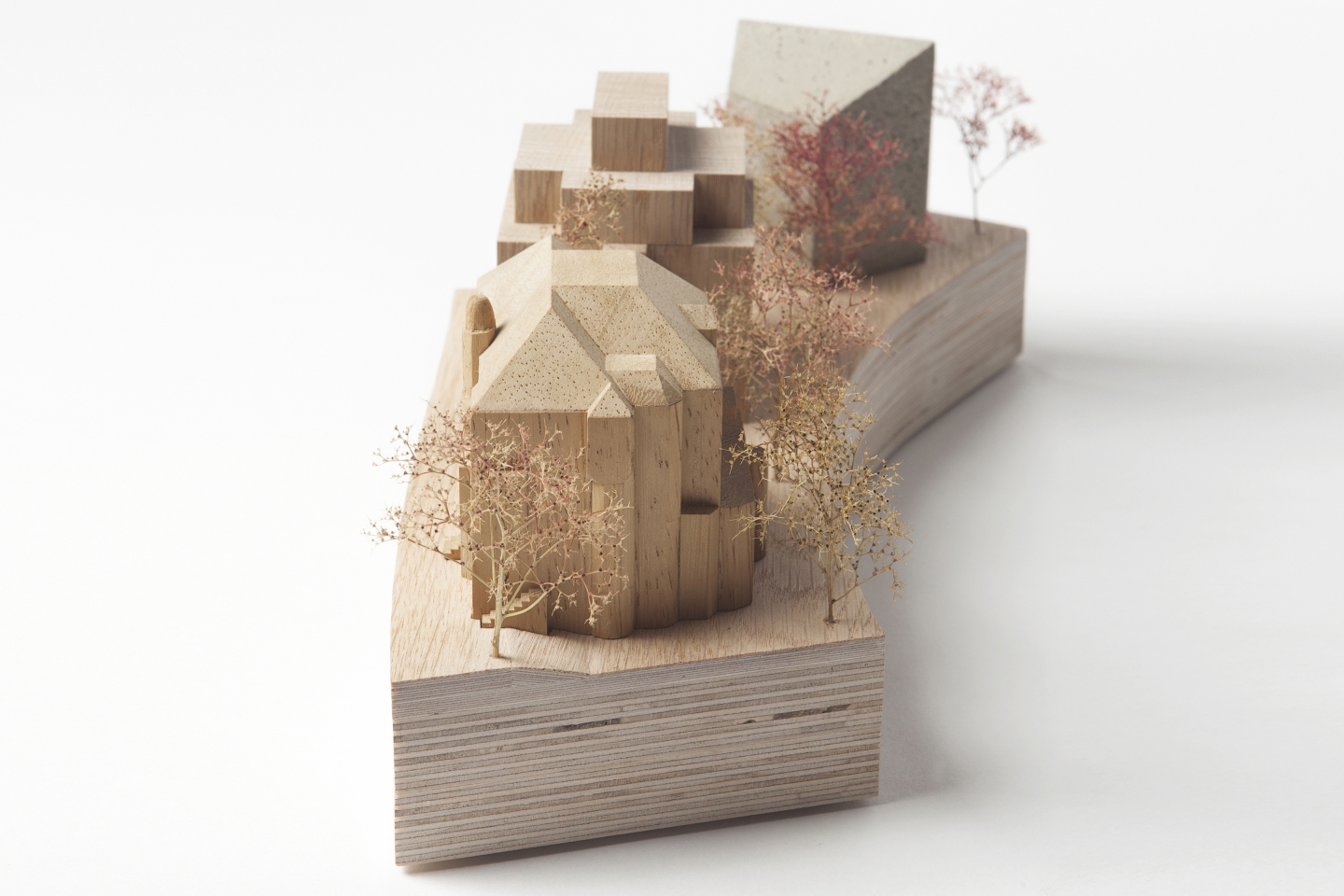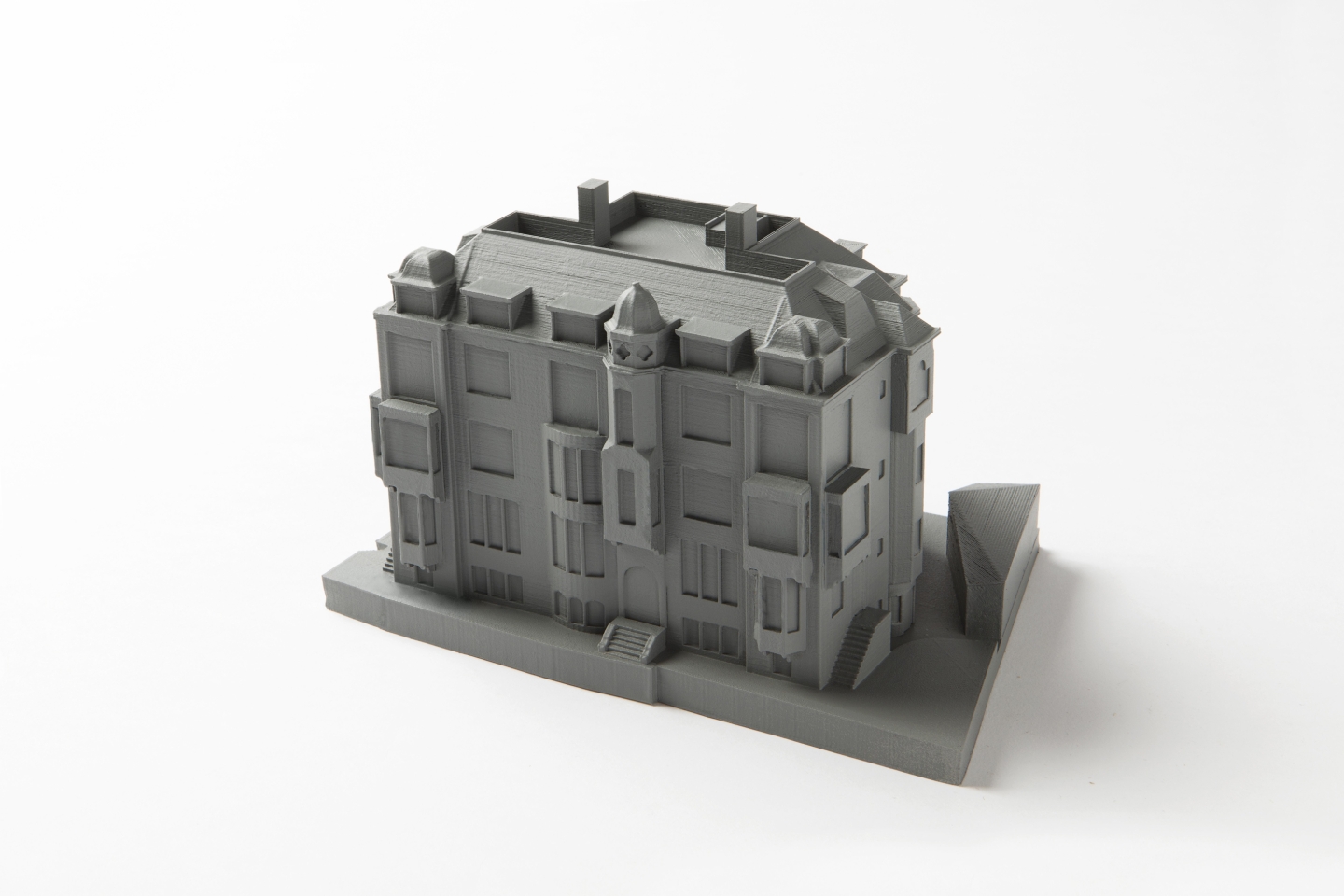 069 / KONINGINNEWEG / AMSTERDAM
A study into the three villas of the Park Plaza Vondelpark Hotel resulted in the assignment to transform the monumental villa on Koninginneweg. This villa was built in 1903 following a design by J.A. van Straaten and was originally built as three semi-detached mansions. However, in the 1970s these were re-zoned as a hotel during the construction of the adjacent hotel villa.
In the design proposal, the property was to be renovated and transformed into a villa with five high-quality, luxury apartments, divided by storey and opened up as much as possible in terms of layout. The wooden pile foundation was to be replaced by a concrete table construction, and the villa's exterior was to be completely restored to its original state – which included two chimneys and a spire, which all disappeared during World War II. In terms of energy performance, the building was to meet the current requirements of new construction. To this end, a new space for bicycles and installations would be realised next to the building on the site of a garage. A new 'invisible' addition would be a sunken roof terrace for the top apartment. With all these adjustments, the overarching goal was to return the property to its original grandeur.
However, after the building permit was granted, the building was sold by the client to a party who continued the execution with their 'own' architect. The zoning destination was changed from residential to office and a number of design proposals important for ML_A, such as the restoration of the spire, the garage box and the sunken roof terrace with chimneys, were unfortunately not implemented.
Project data
Transformation of a monumental villa
Koninginneweg 28-32, Amsterdam
Design
2014–2016
Program  
5 appartementen, garagebox
Gross floor area
1.838m2
Project team  
Marcel Lok, Nadine der Kinderen, Rinse Tjeerdsma, Sharon Sportel
Client
PPHE Hotel Group
Contractor
Schakel & Schrale
Structural engineer
Pieters Bouwtechniek
Building physics advisor
WKZ
Model
Ernst Dullemond (wood), Nadine der Kinderen (concrete), Studio KU+ (3d print)
Photography
Tim Stet (model)