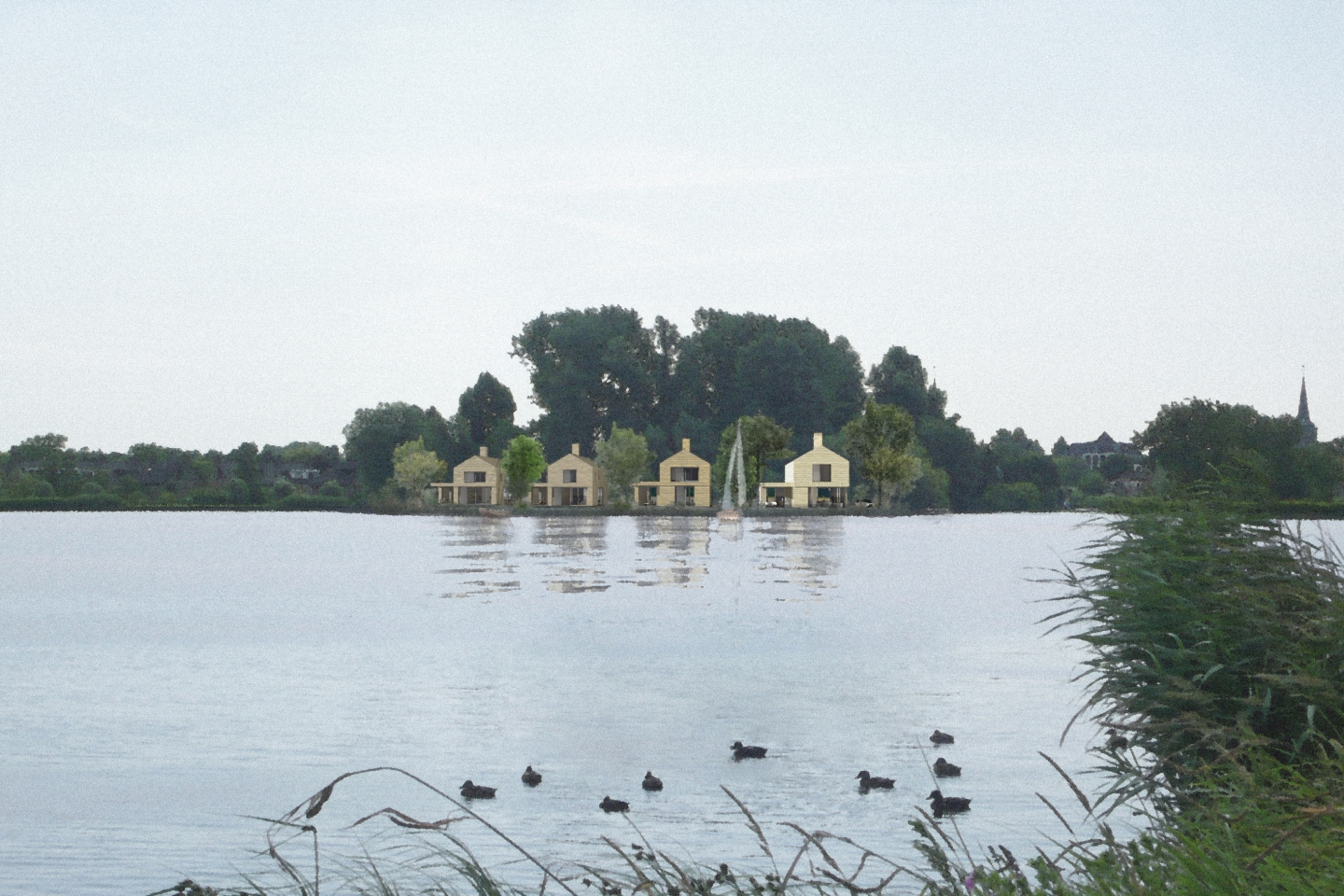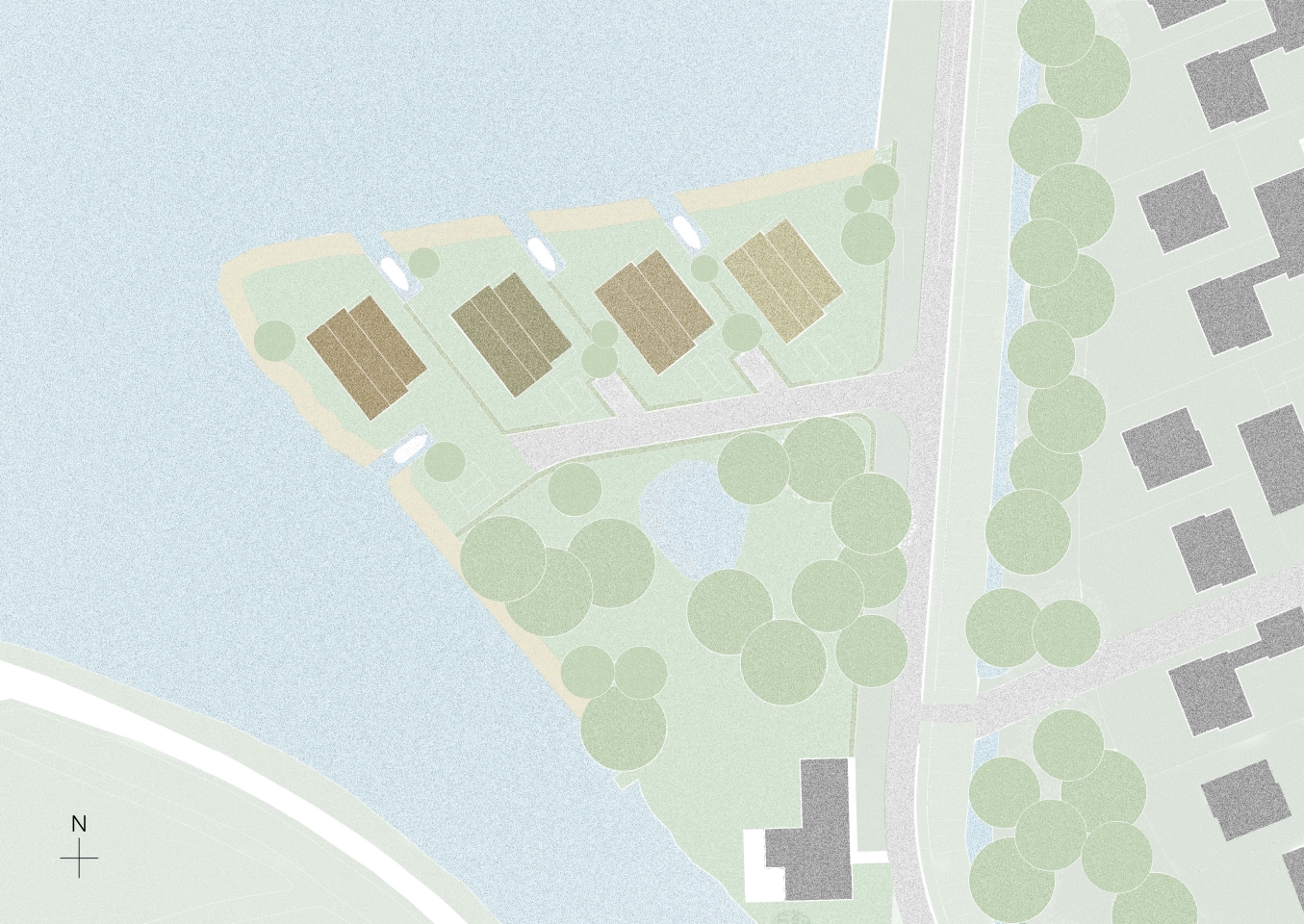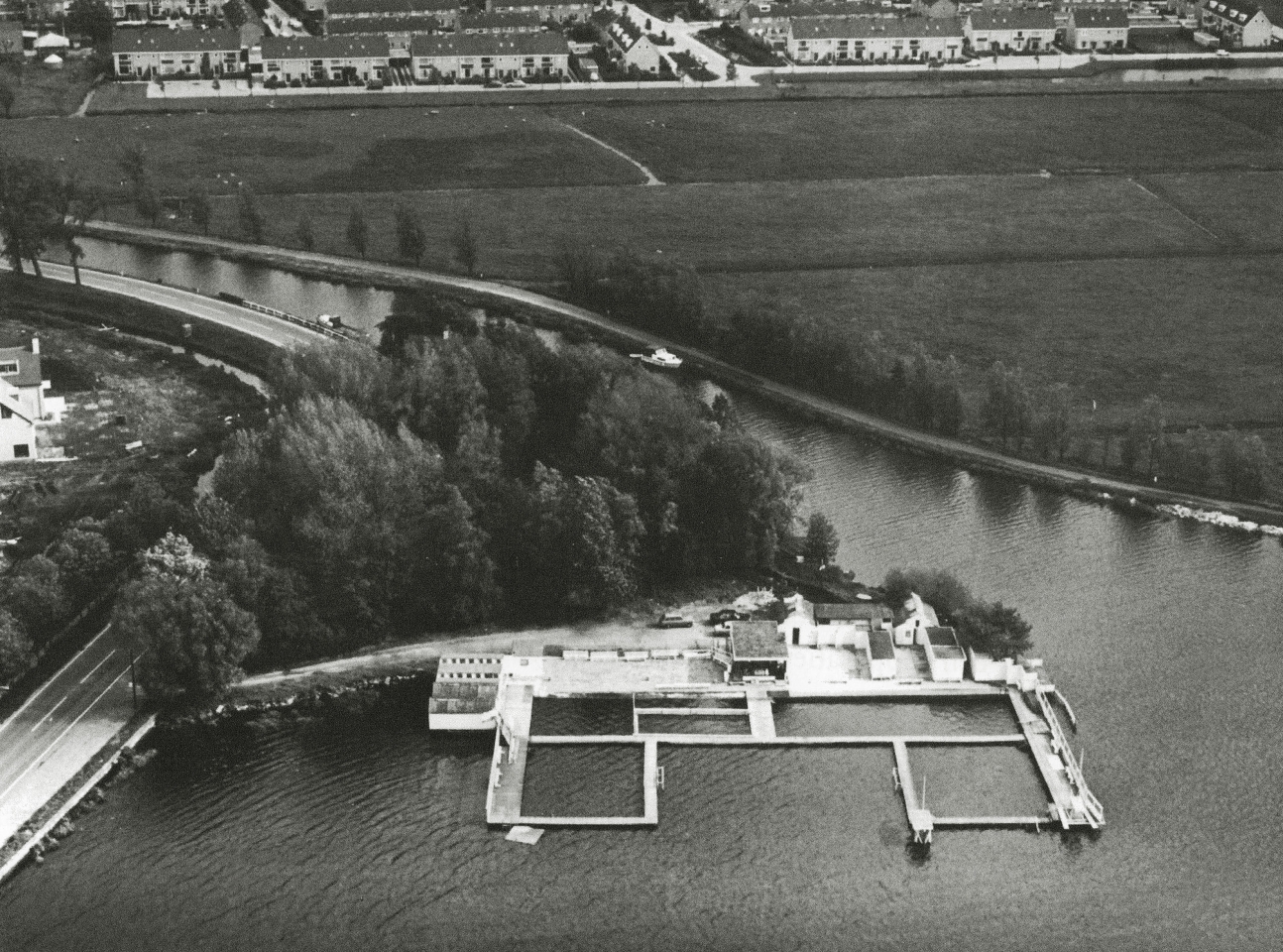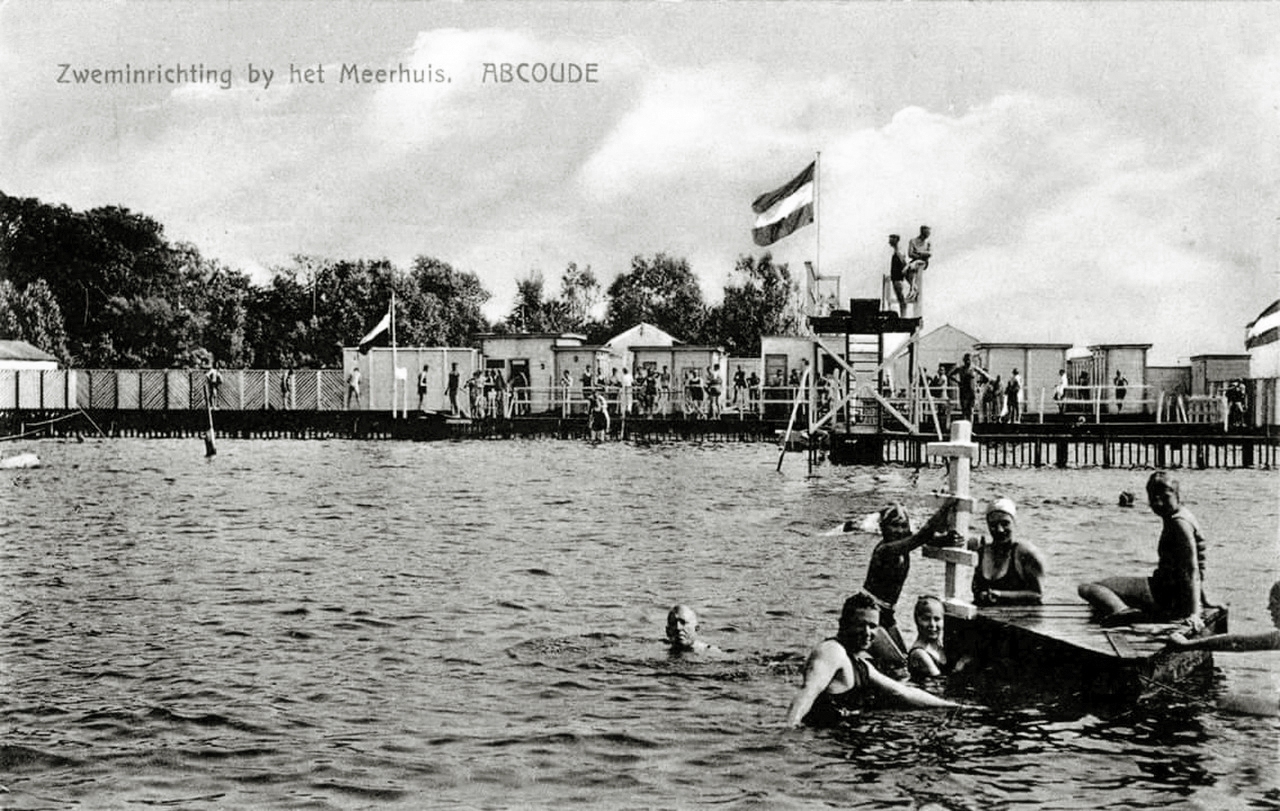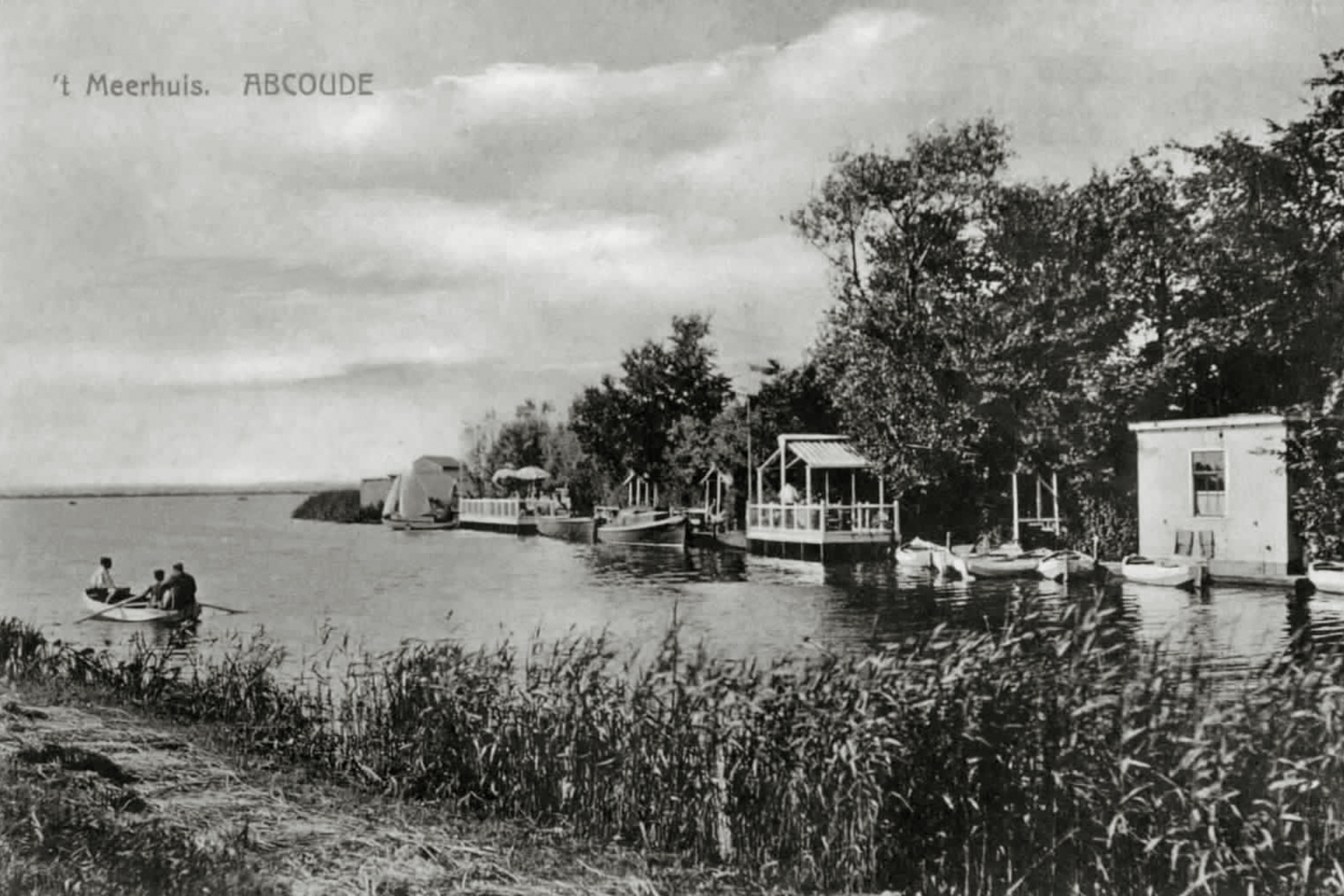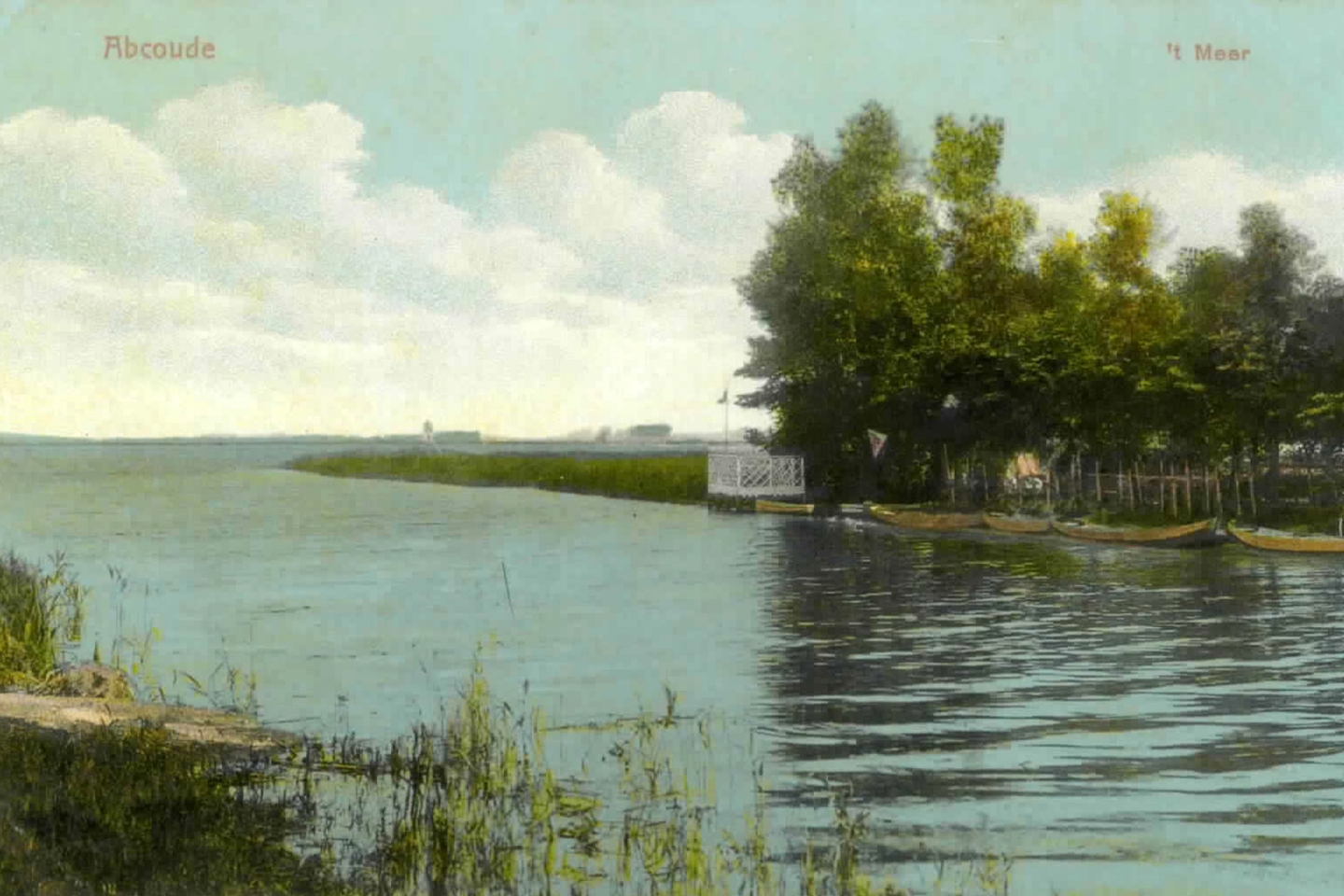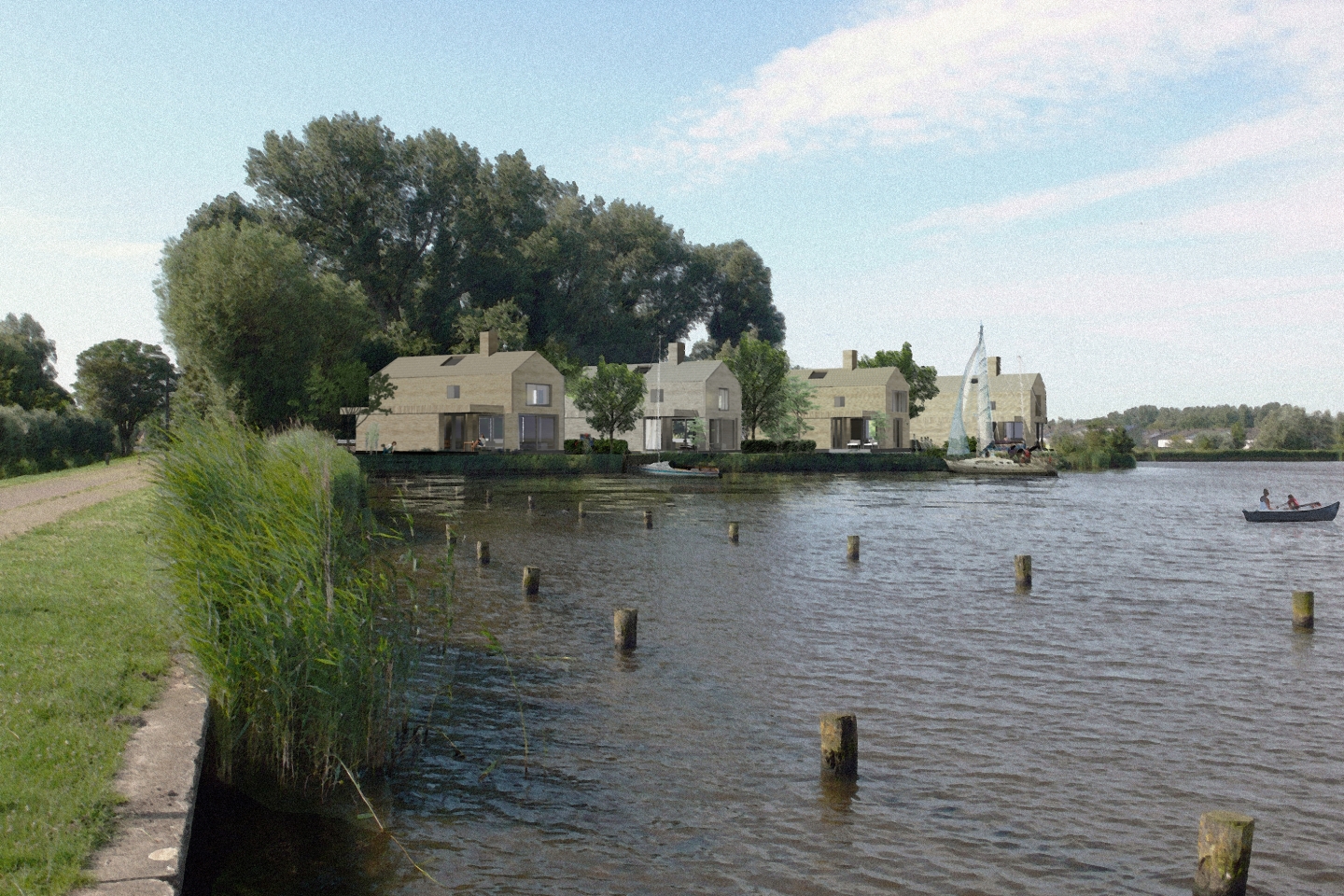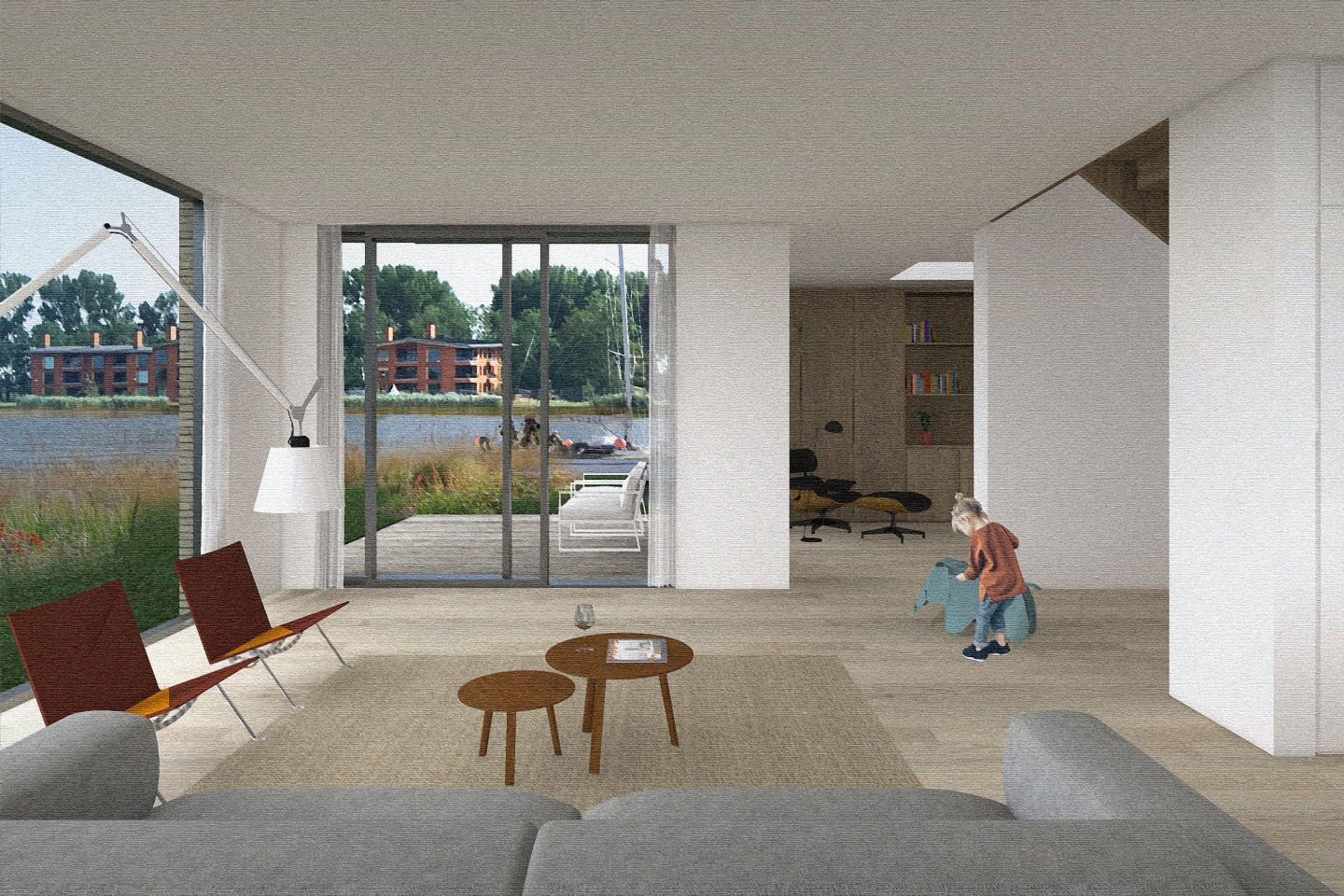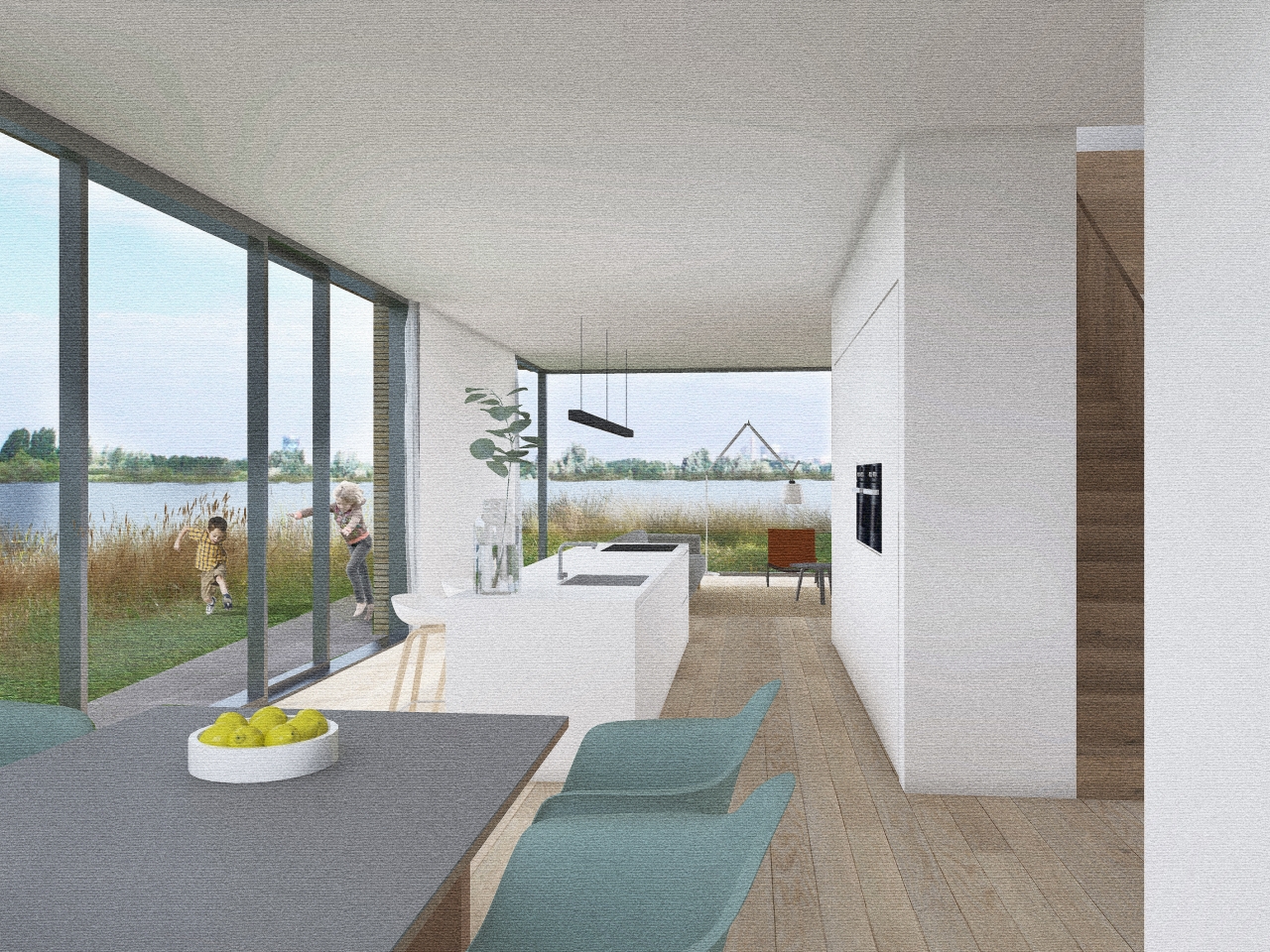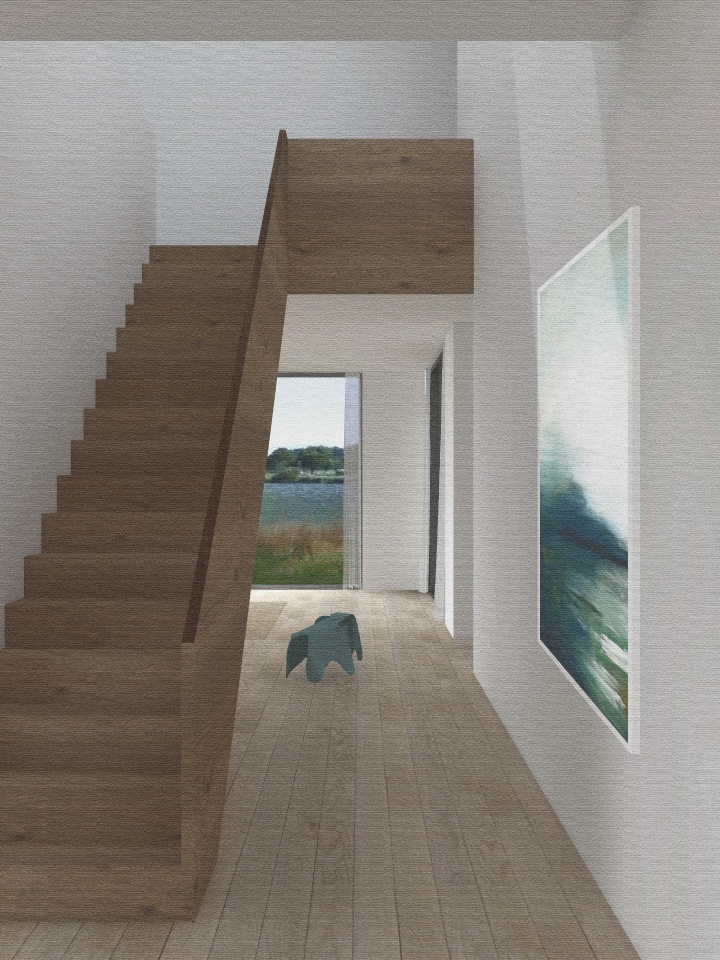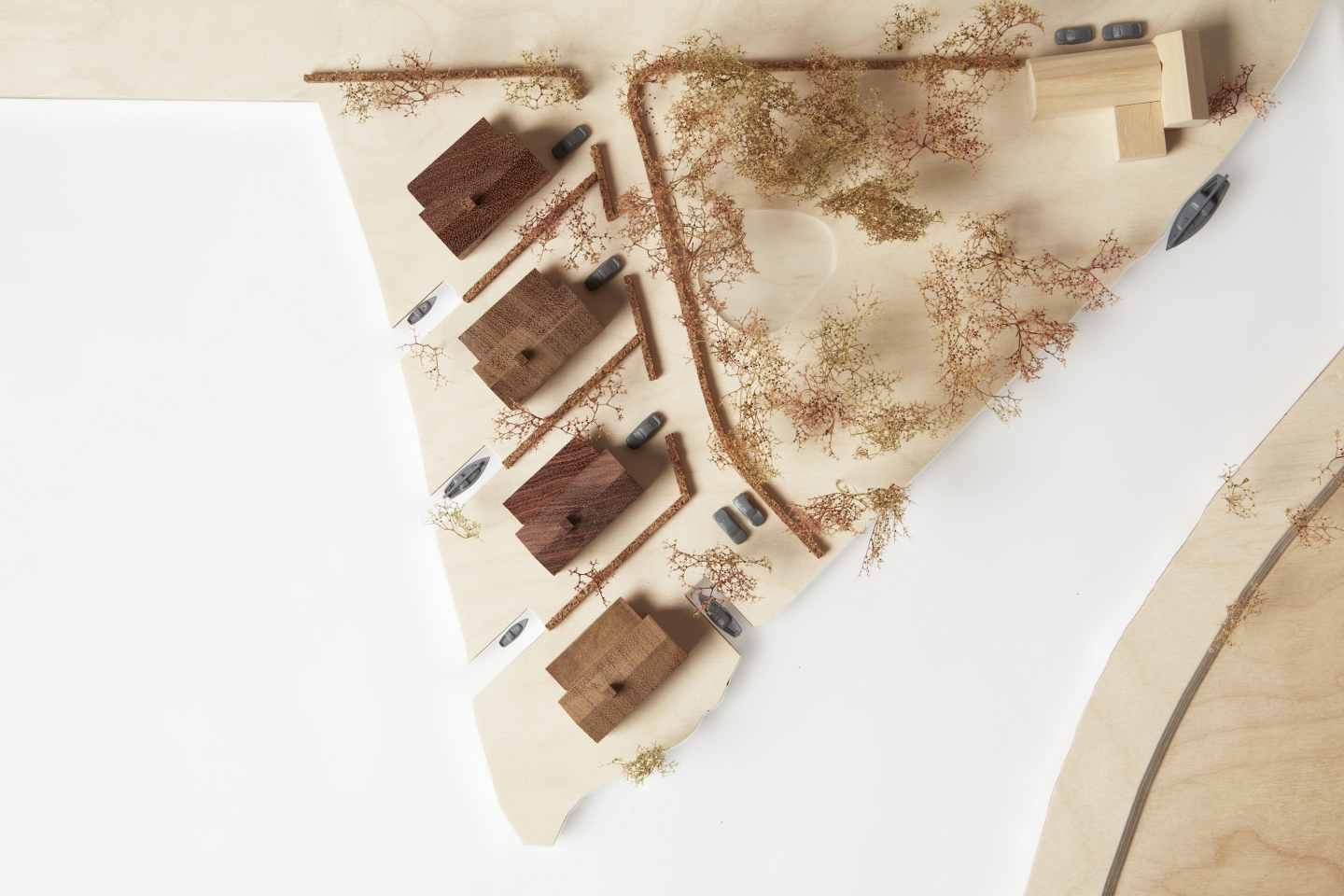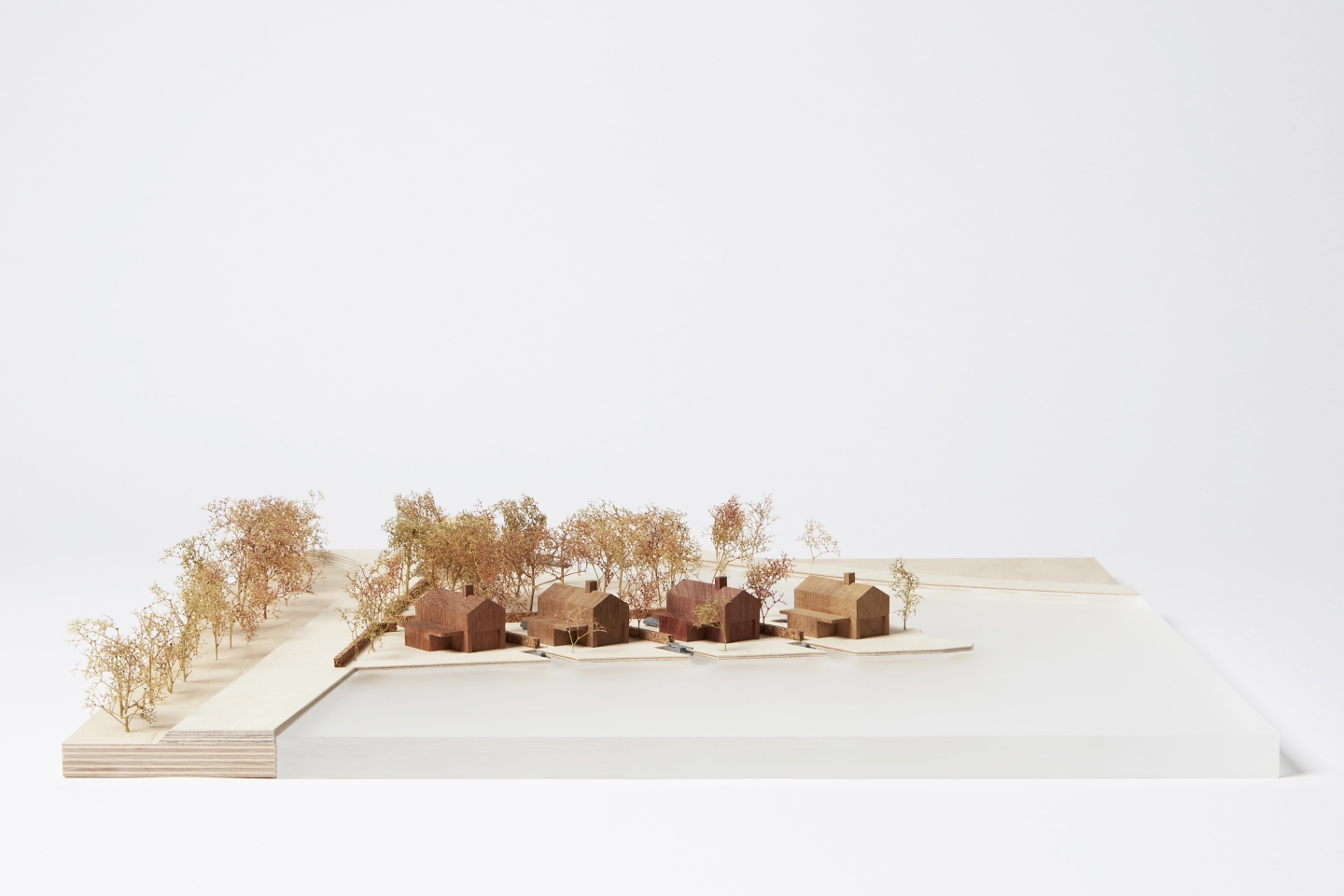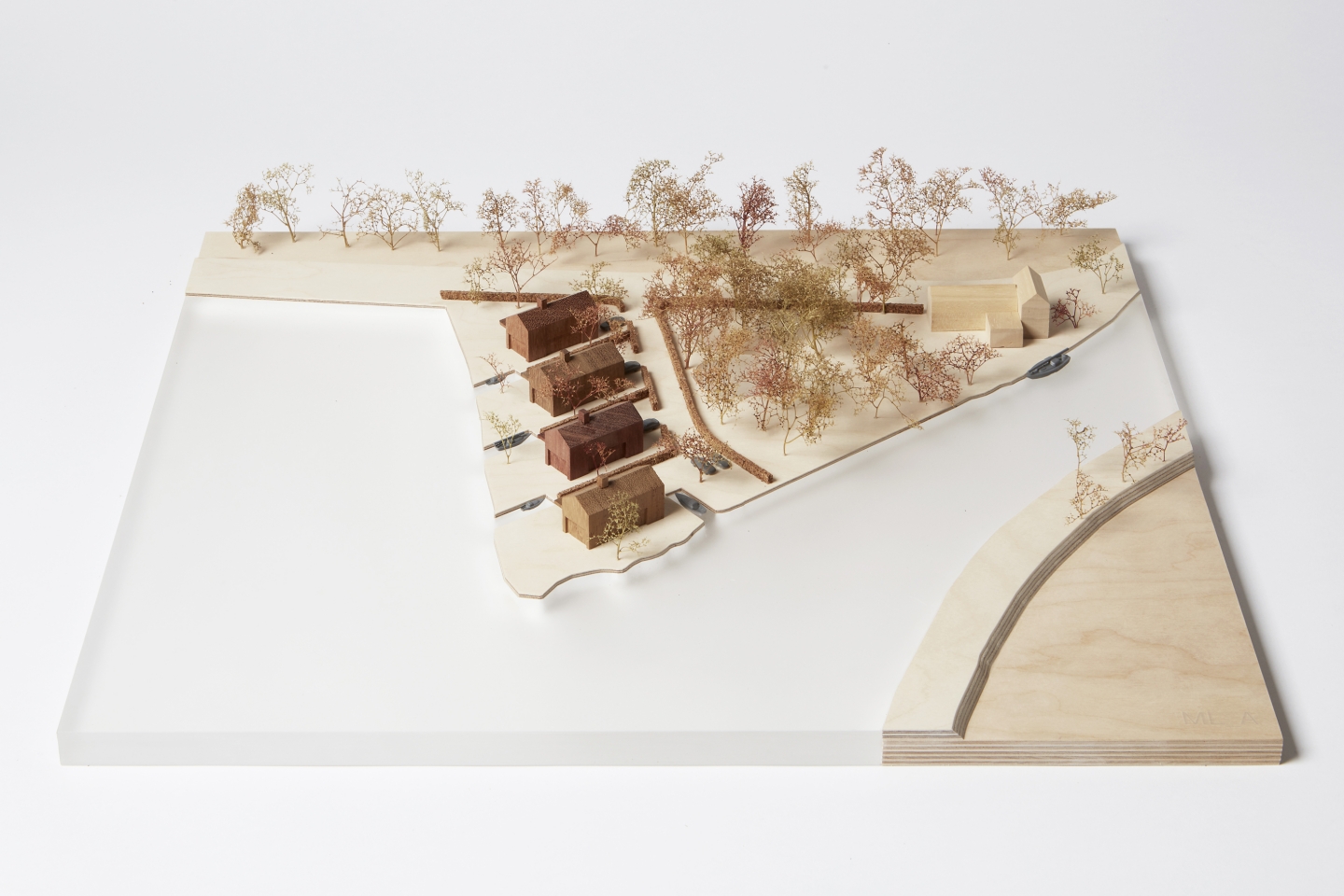 095 / MEERHUIZEN / ABCOUDE
The Meerhuis ['lake house'] location on Abcoudermeer has traditionally been a stop-off. The former restaurant and pension Meerhuis was located on the main road from Amsterdam to Abcoude and was very popular at the beginning of the last century. With the opening of the Meerbad in 1911, the location has grown into a recreational spot. Visitors could enjoy themselves here in all kinds of ways thanks to a playground, a watchtower, tea houses and a dock for tour boats. In the 1950s, the Meerhuis was rezoned as a residential house. The outdoor swimming pool remained by the Abcoudermeer until 1976, but was closed and dismantled after the opening of a new nearby indoor swimming pool. In the early 1970s, the Van Lookeren family purchased the former Meerhuis and the piece of land outside the dikes.
The Meerhuis location is now being developed at the initiative of the family, with four detached houses being built on the north shore. From an urban, architectural and landscape point of view, the houses are carefully designed so that they become part of the natural environment. The houses are being developed in an architectural context. The lots have access to a small wooden jetty at the rear. The bank gets a soft, green transition to the water. This takes into account natural values and the view of the houses from the lake.
The existing and new plots are bordered by hedges on the side of the Amsterdamsestraatweg and the access road. The planting on the lake side is done with greenery, which already occur naturally in this wet environment. The houses are accessed via the Amsterdamsestraatweg. Parking for cars is on site and there is a jetty for a small boat or yacht in front of each house.
Project data
Meerhuizen, Abcouder lake
Amsterdamse Straatweg, Abcoude
Design
2017–
Program
4 dwellings with jetty, communal yard
Gross floor area
860 m2
Project team  
Marcel Lok, Chantal Beltman, Marjut Lisco
Client
Private
Real estate advisor
Ramón Mossel
Model
Ernst Dullemond
Photography
Tim Stet (model)