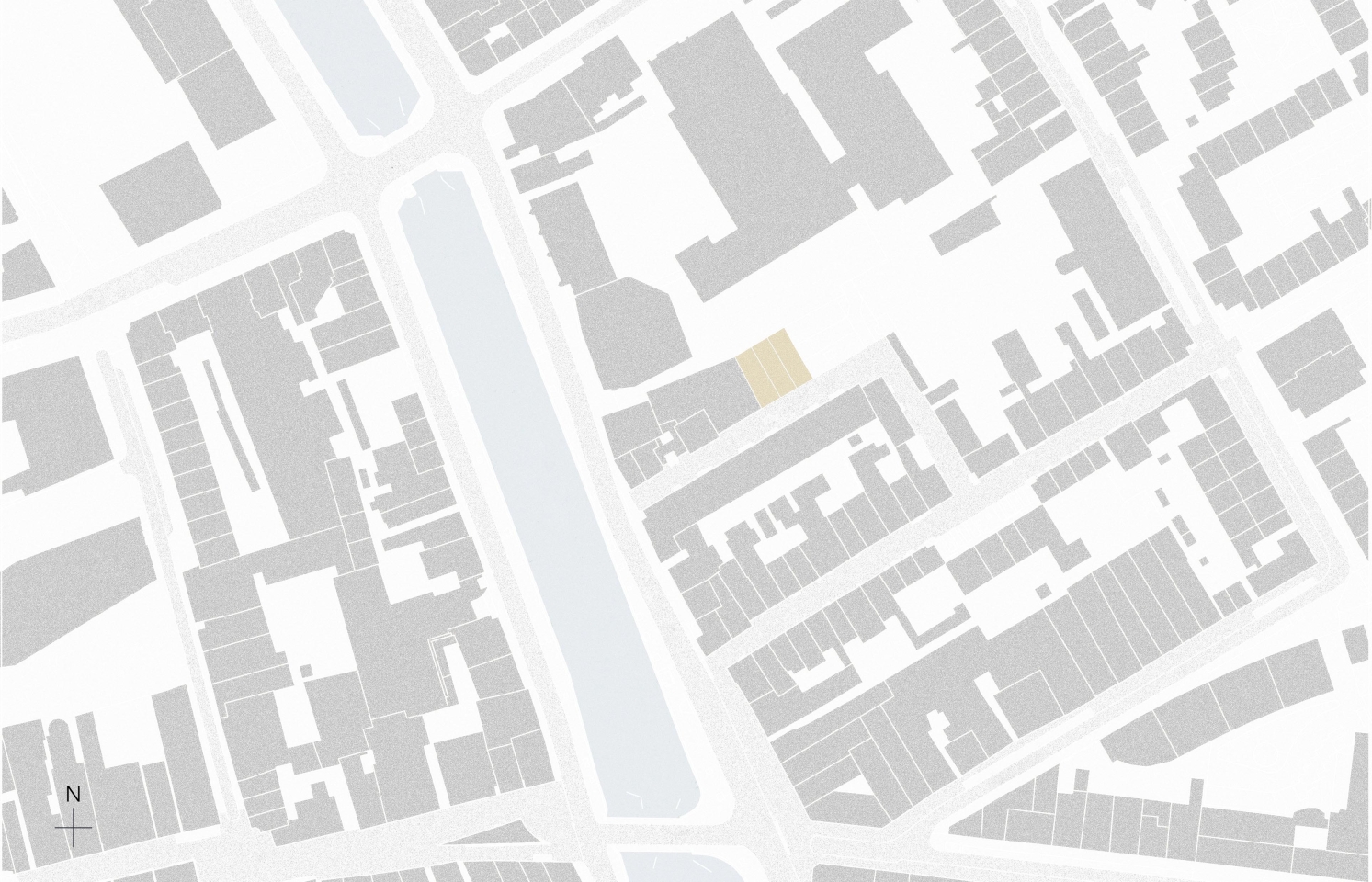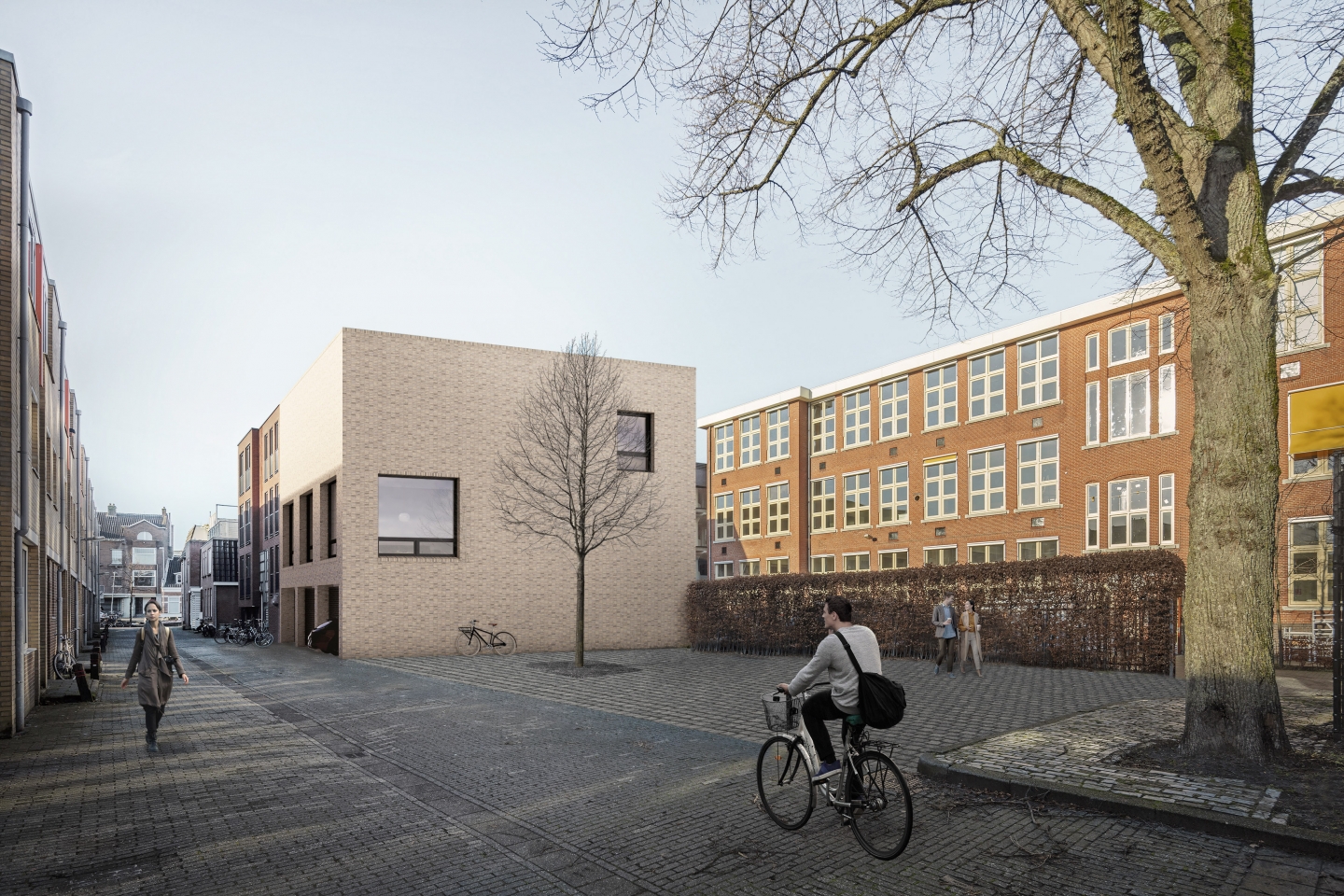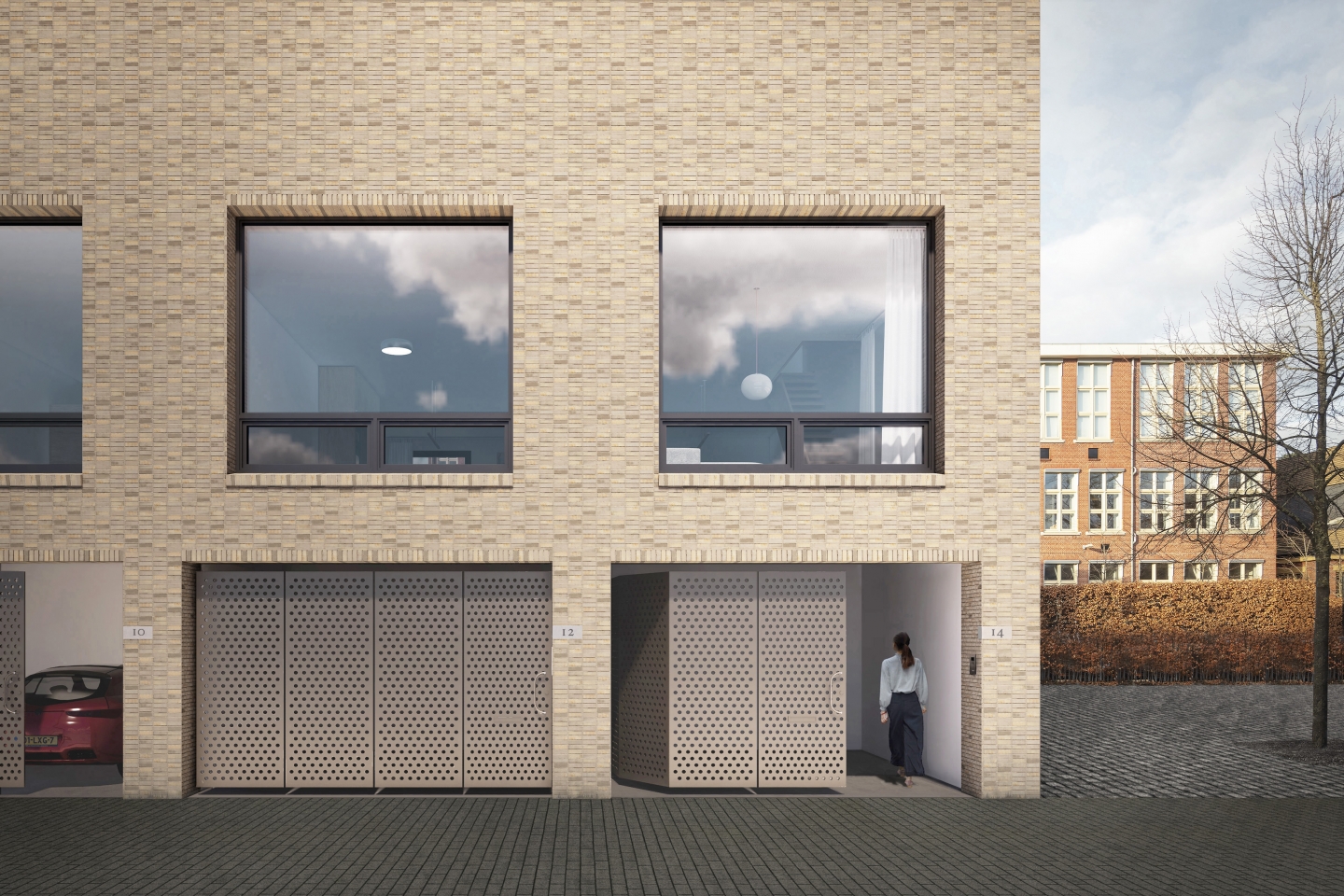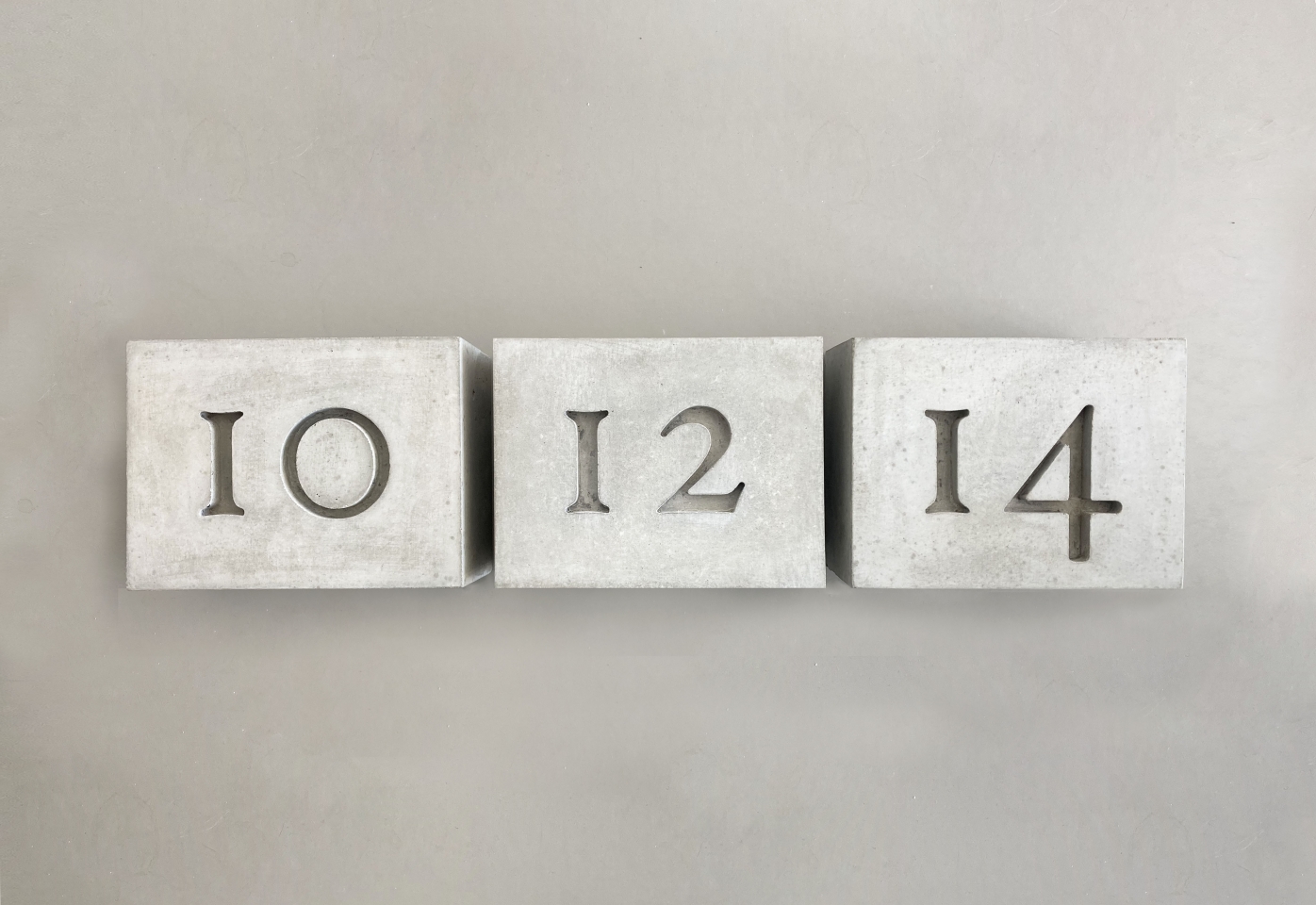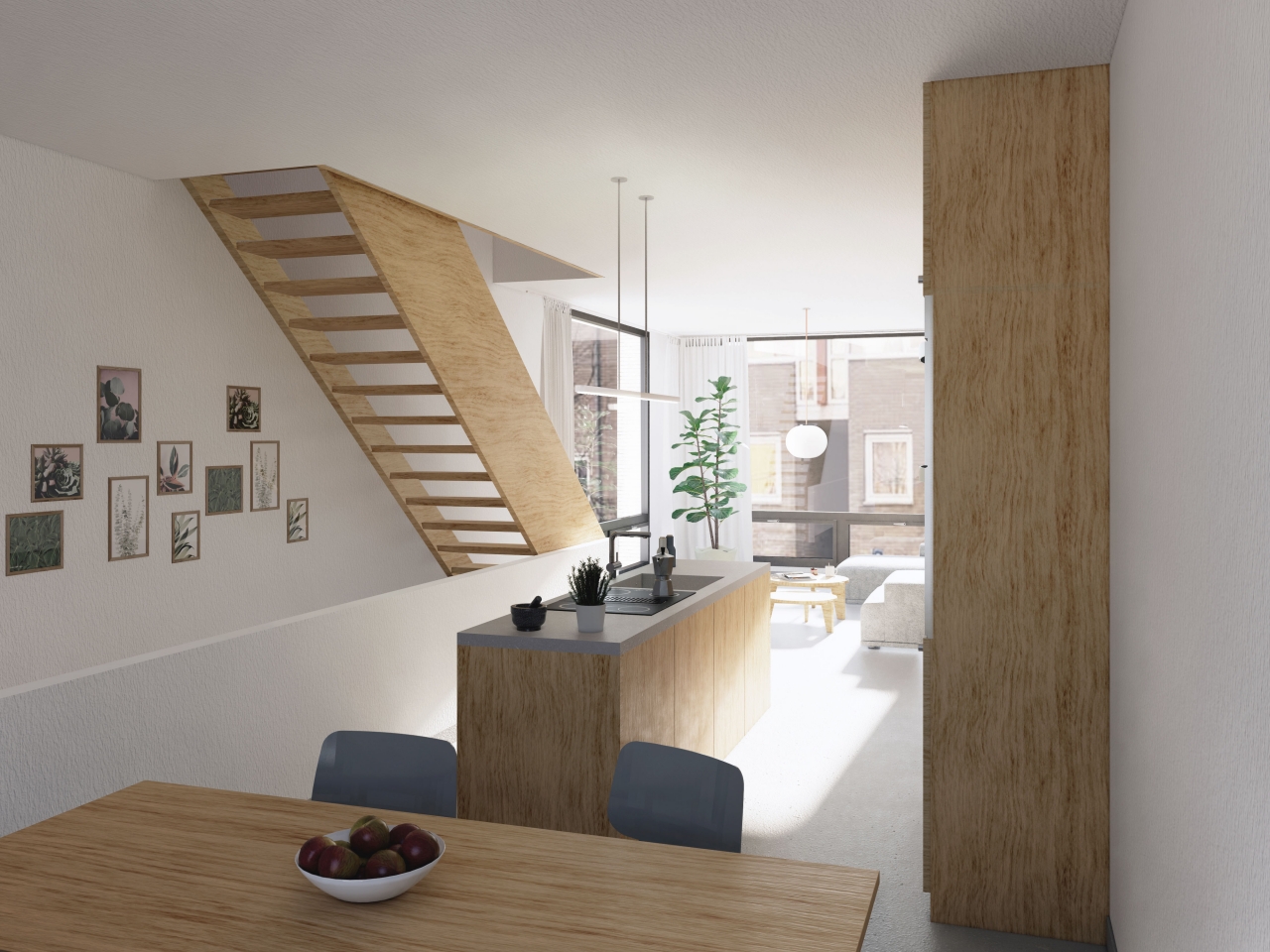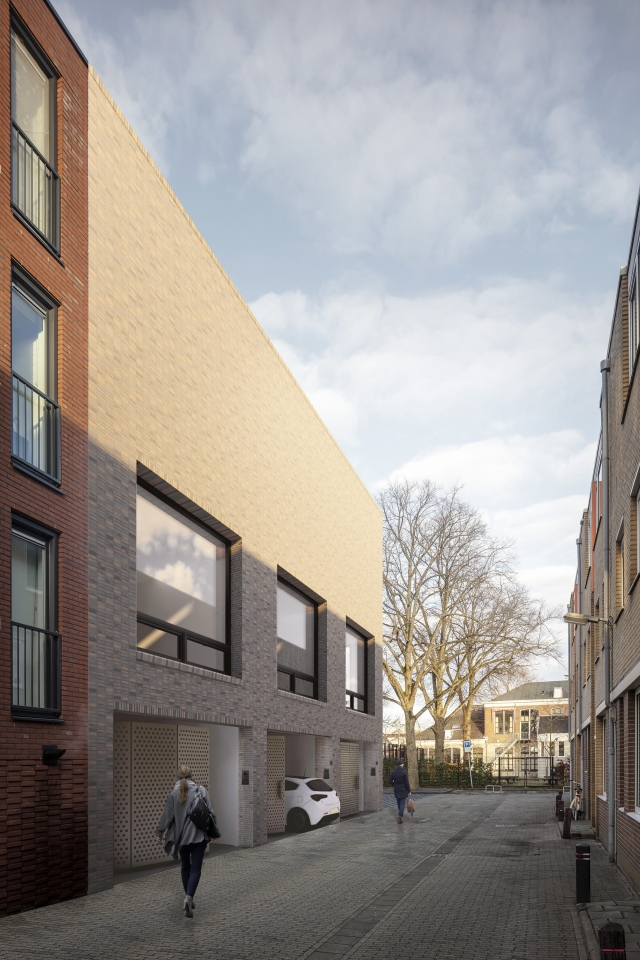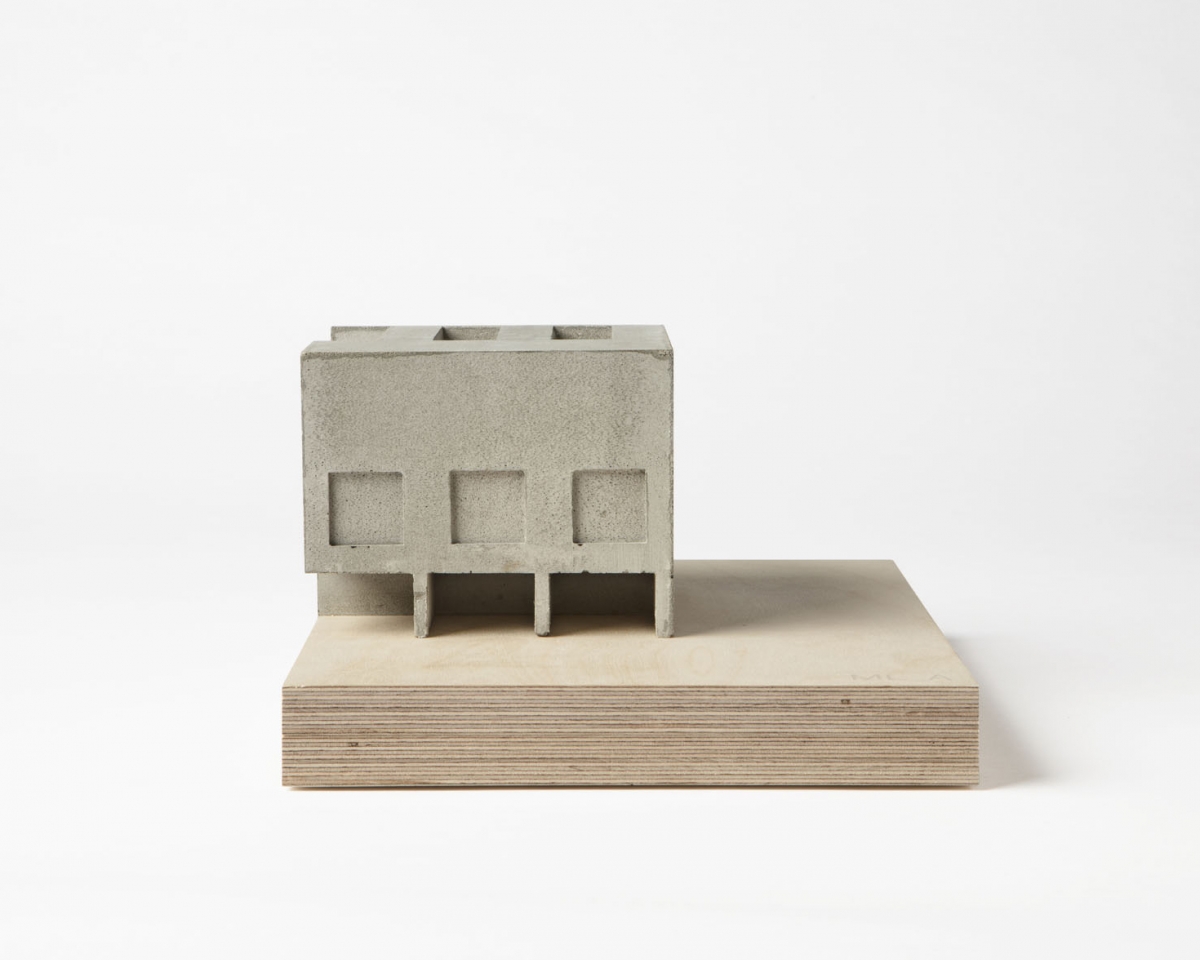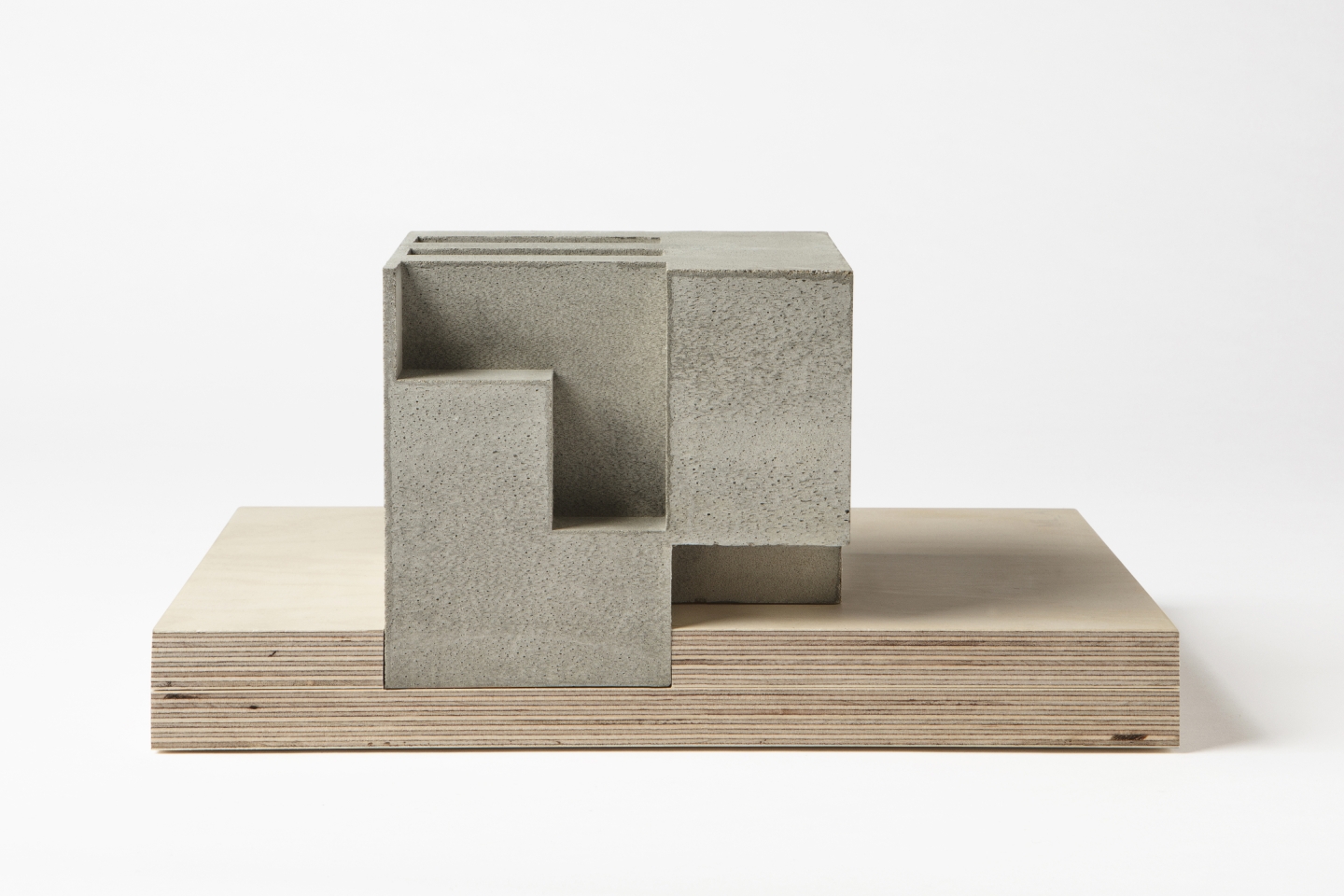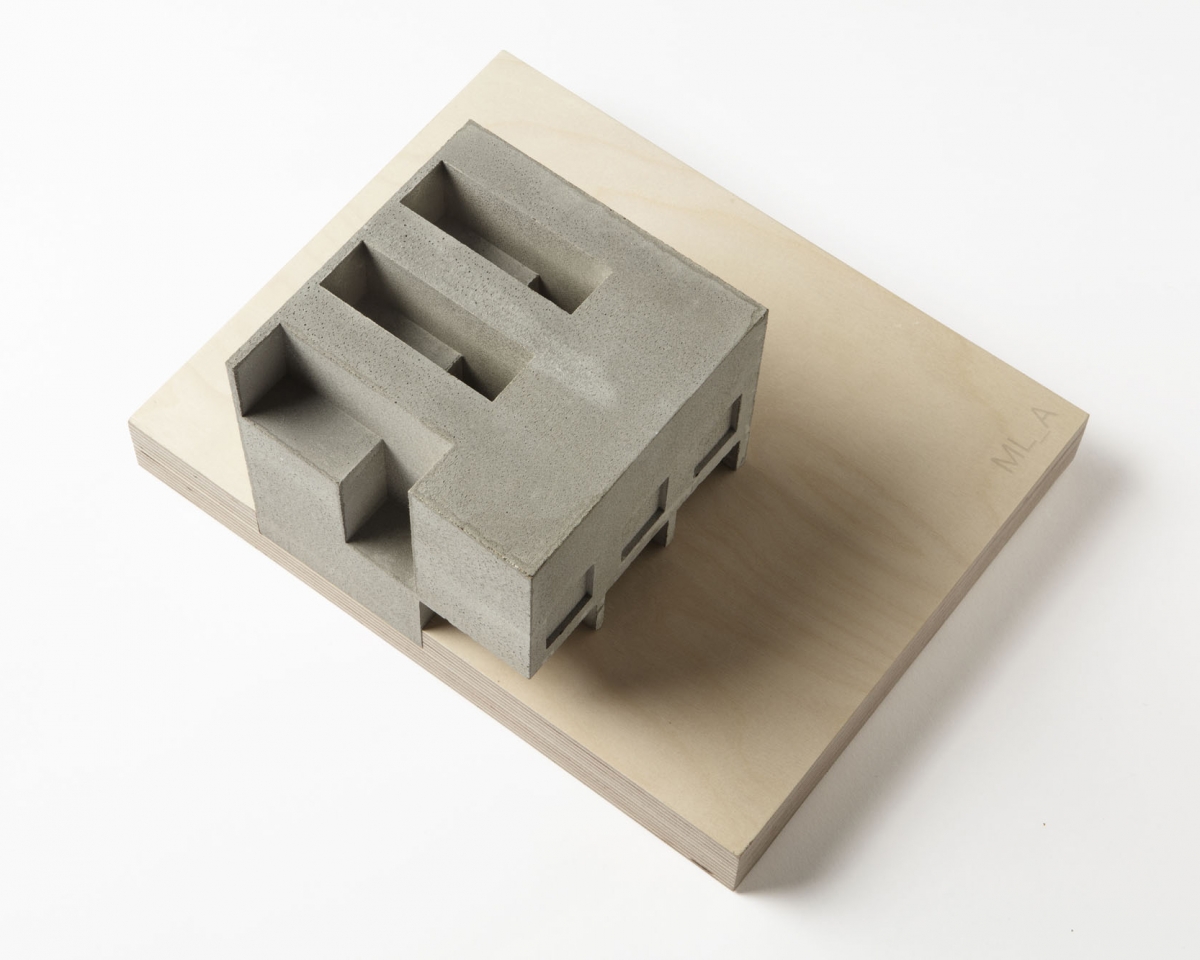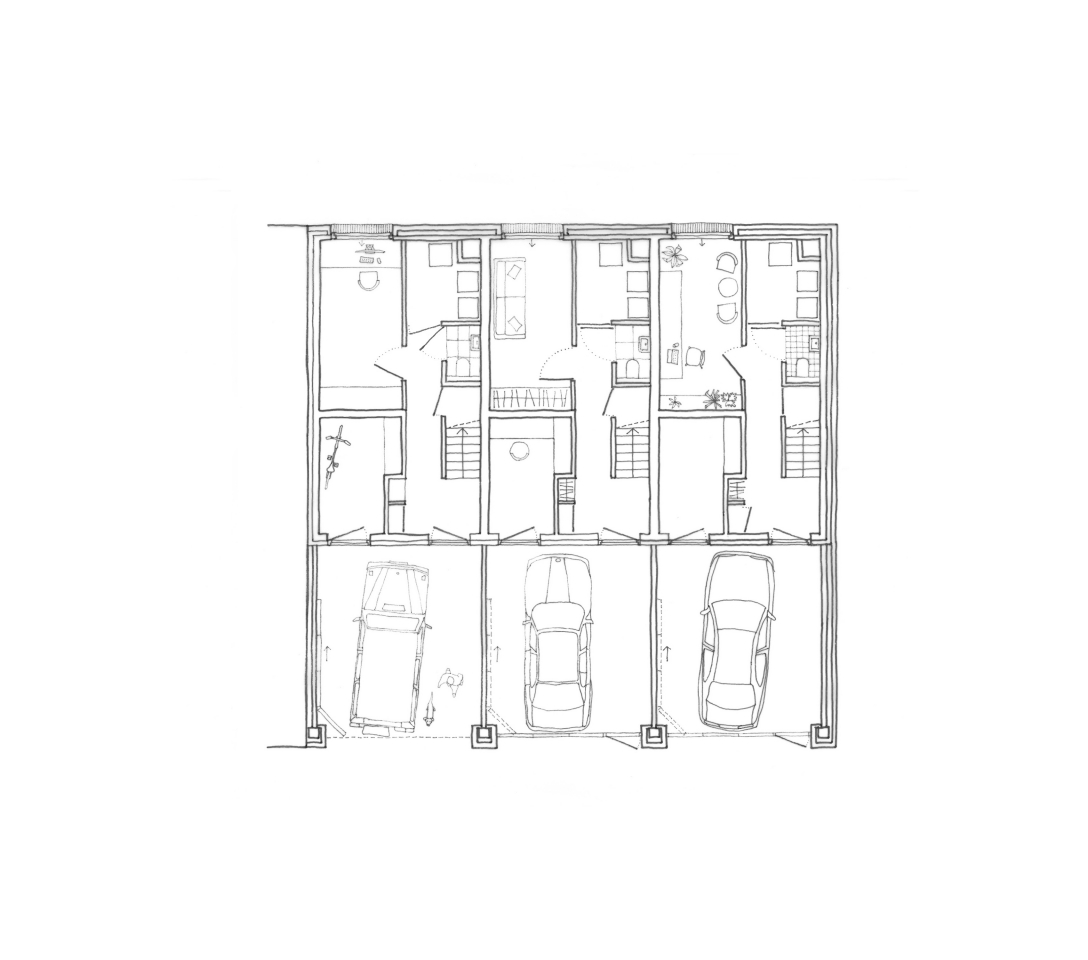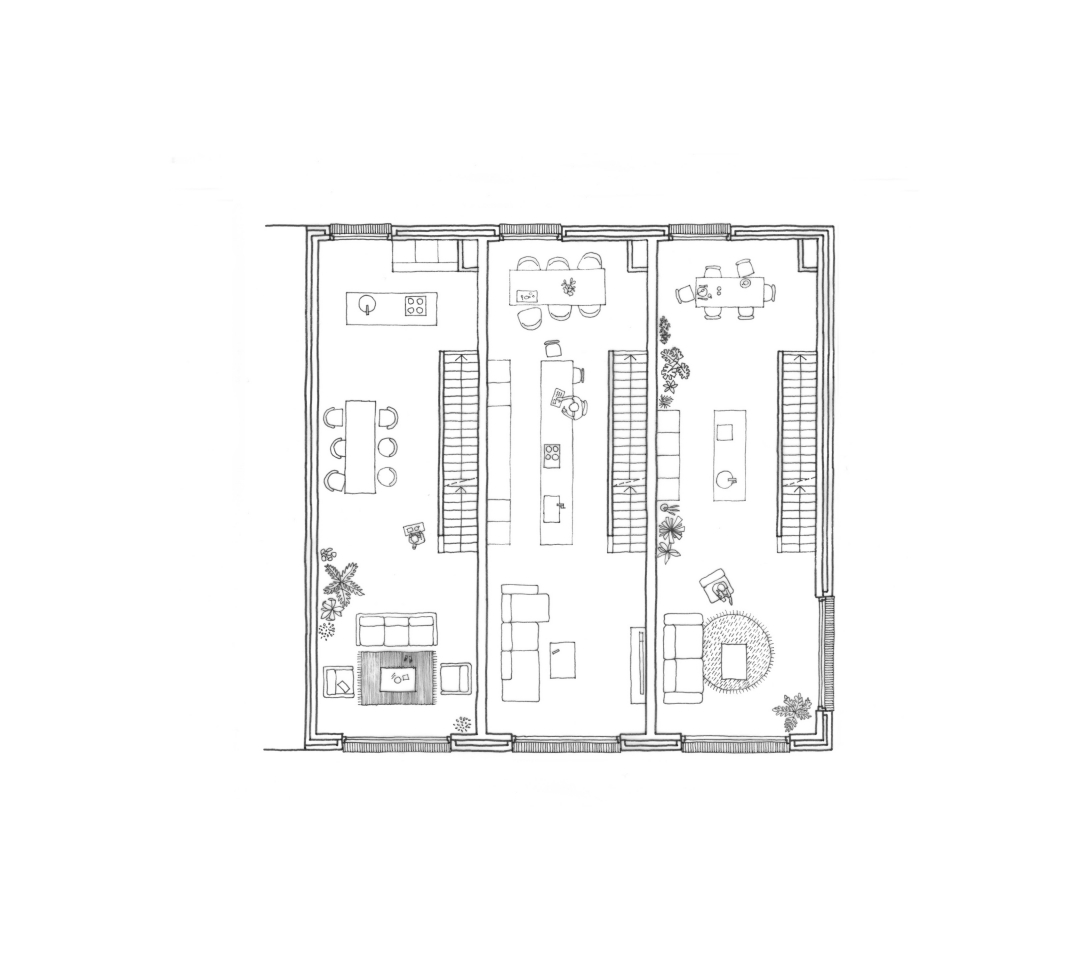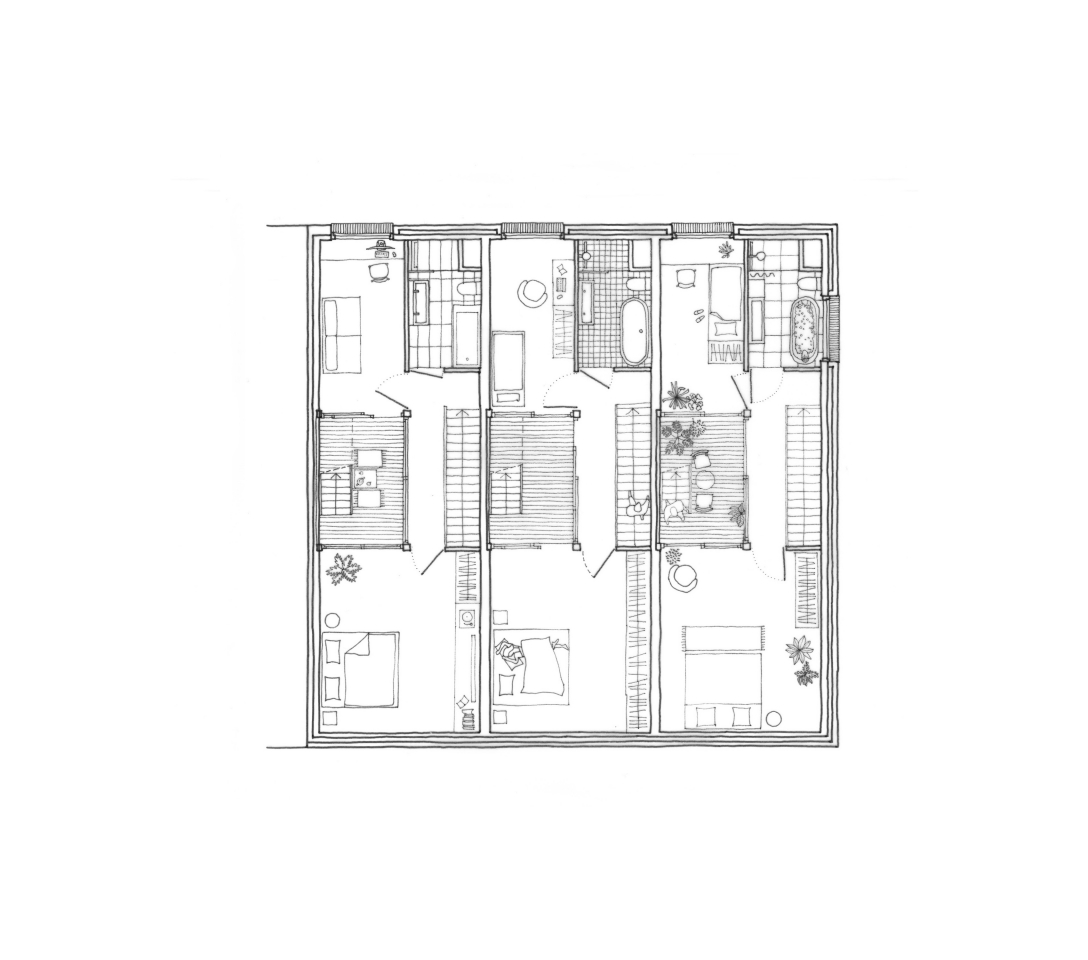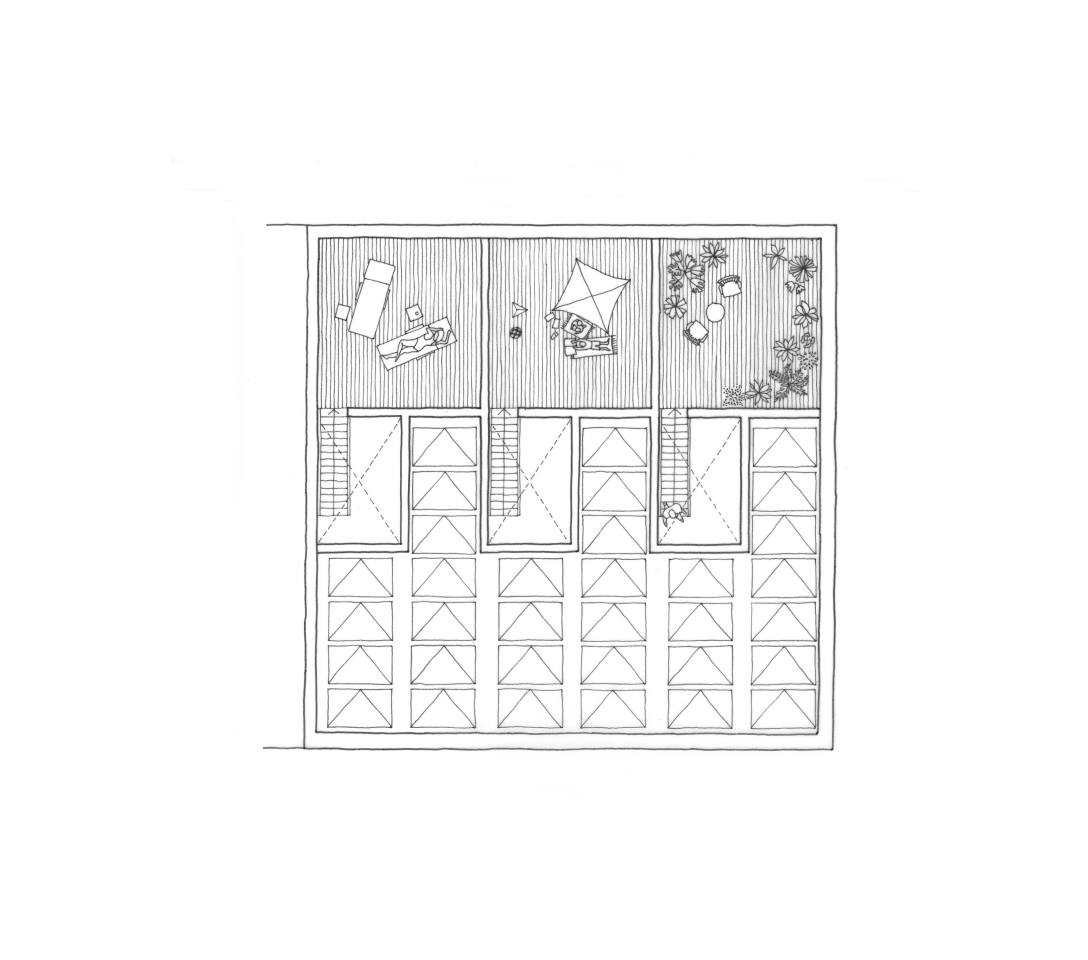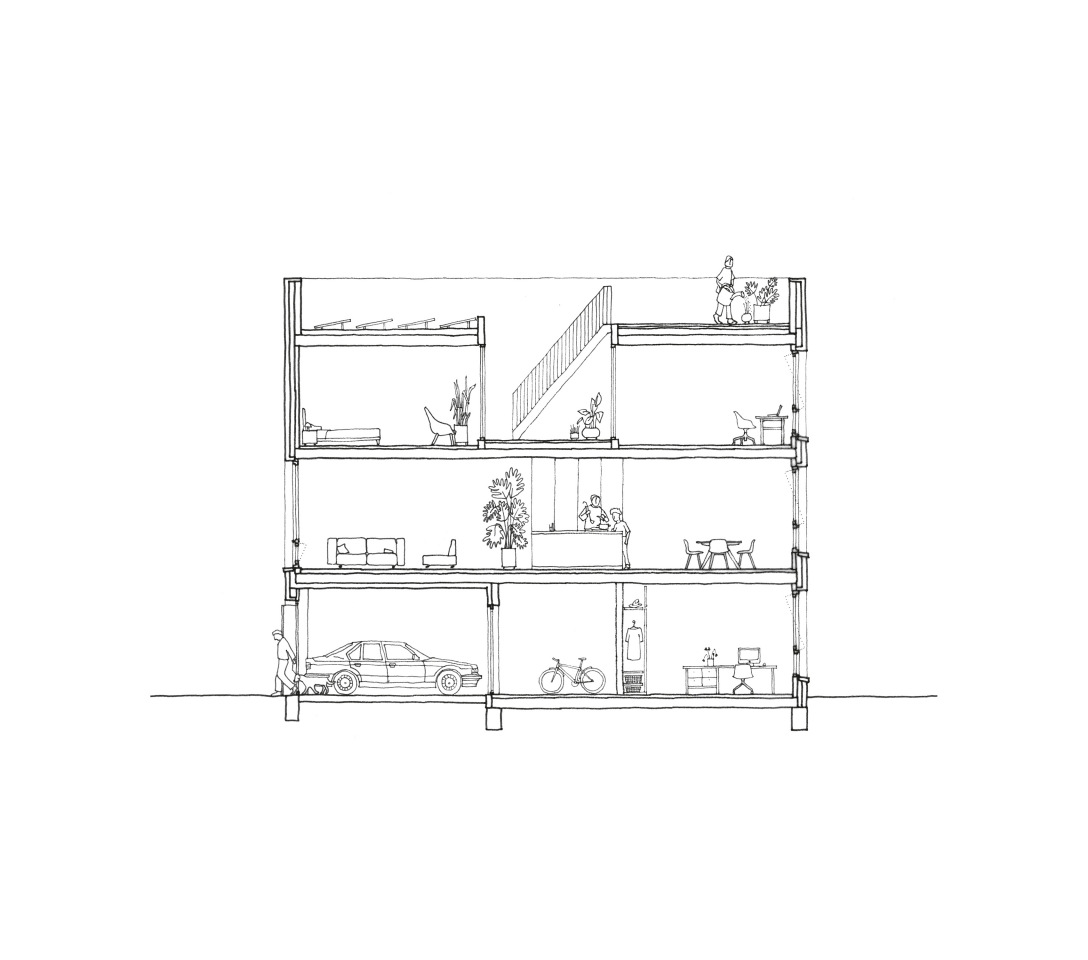 094 / MUSSENGANG / GRONINGEN
The Mussengang project is the result of a study undertaken for the city of Groningen as part of the 'Living in Stadshart' manifestation. Each of the three townhouse has its own plot with parking, living, outdoor space and greenery. Commissioned by Vriesbouw from Schildwolde, the design proposal was further developed into an actual project. The location is on the edge of the historic city centre, east of Schuitendiep. The town houses form the end of a short series of houses and buildings on the north side of the Mussengang. The plot borders a small square to the east side and a schoolyard to the north. Each of the three 3-story townhouses is approximately four-and-a-half meters wide and 14 meters deep.
Mussengang and the adjacent Tuinstraat have a mix of pre-war buildings and more recent housing. The characteristic, pre-war school building to the north has recently been renovated and houses the city lyceum. This project references the architecture of the industrial buildings along the Diepenring, which are characterized by mostly closed facade surfaces with occasional openings. The houses of the Mussengang project are similar as solid and massive building volumes with larger and smaller windows and entrance doors to the street in sophisticated positions, with an elegant appearance. Special architectural features include masonry roller layers and window sills, a rich depth effect of the windows in the facade and the masonry bond. To finish the house down to the finest detail, each house has an specially-designed concrete house number.
Project data
3 Town houses
Mussengang 10-14, Groningen
Design–execution
2016–
Gross floor area
477 m2
Project team
Marcel Lok, Richard Proudley, Carolina Chataignier, Tristen Vreugdenhil
Hand drawing
Augusté Gasperaityté
Client
City of Groningen
Contractor
Vriesbouw, Schildwolde
Structural engineer
De Ingenieursgroep
Building physics advisor
S&W consultancy
Model
Ernst Dullemond, Marcel Lok (concrete)
Photography
Luuk Kramer, Tim Stet (model)
Visualizations
NomaVisuals