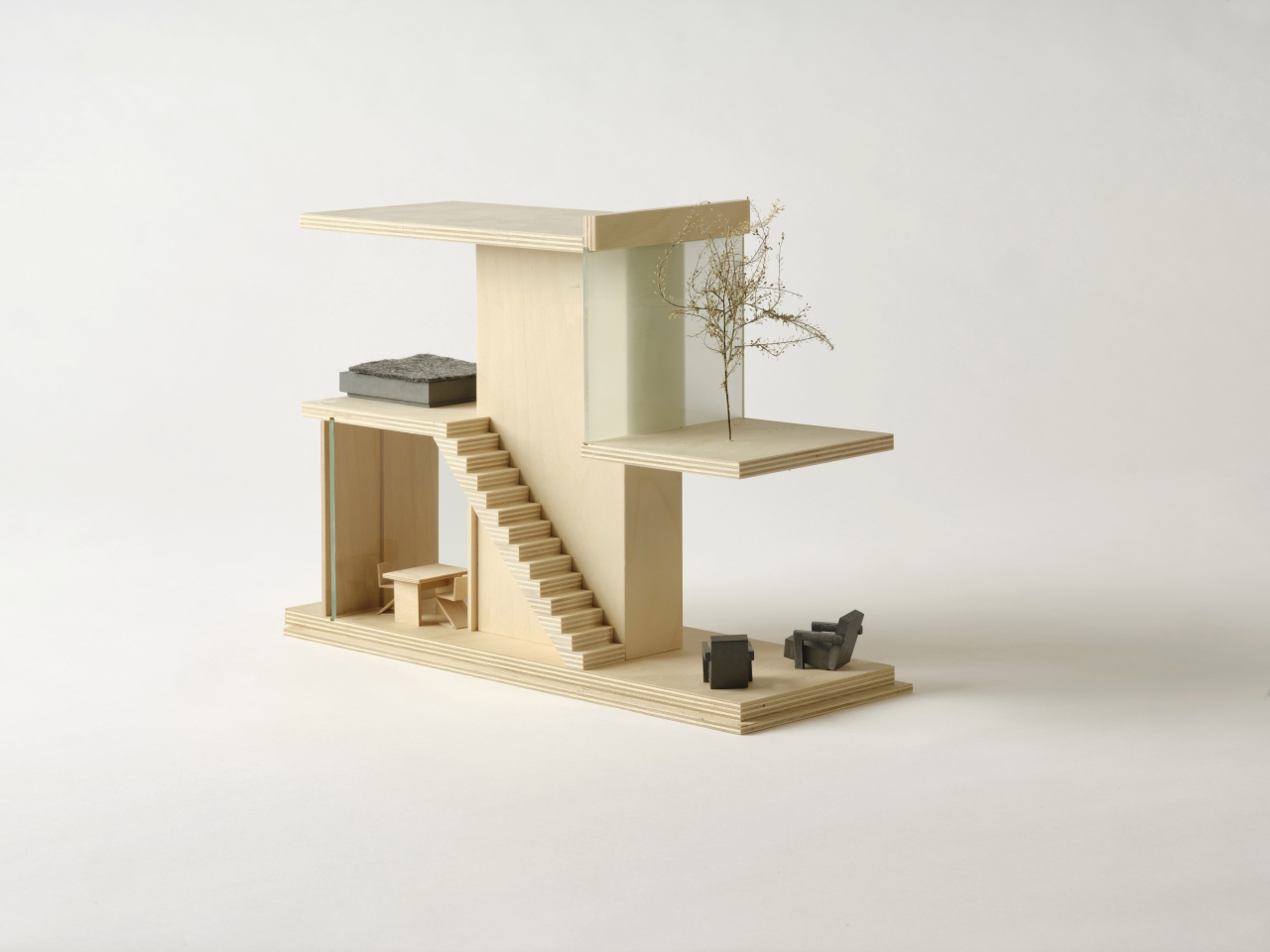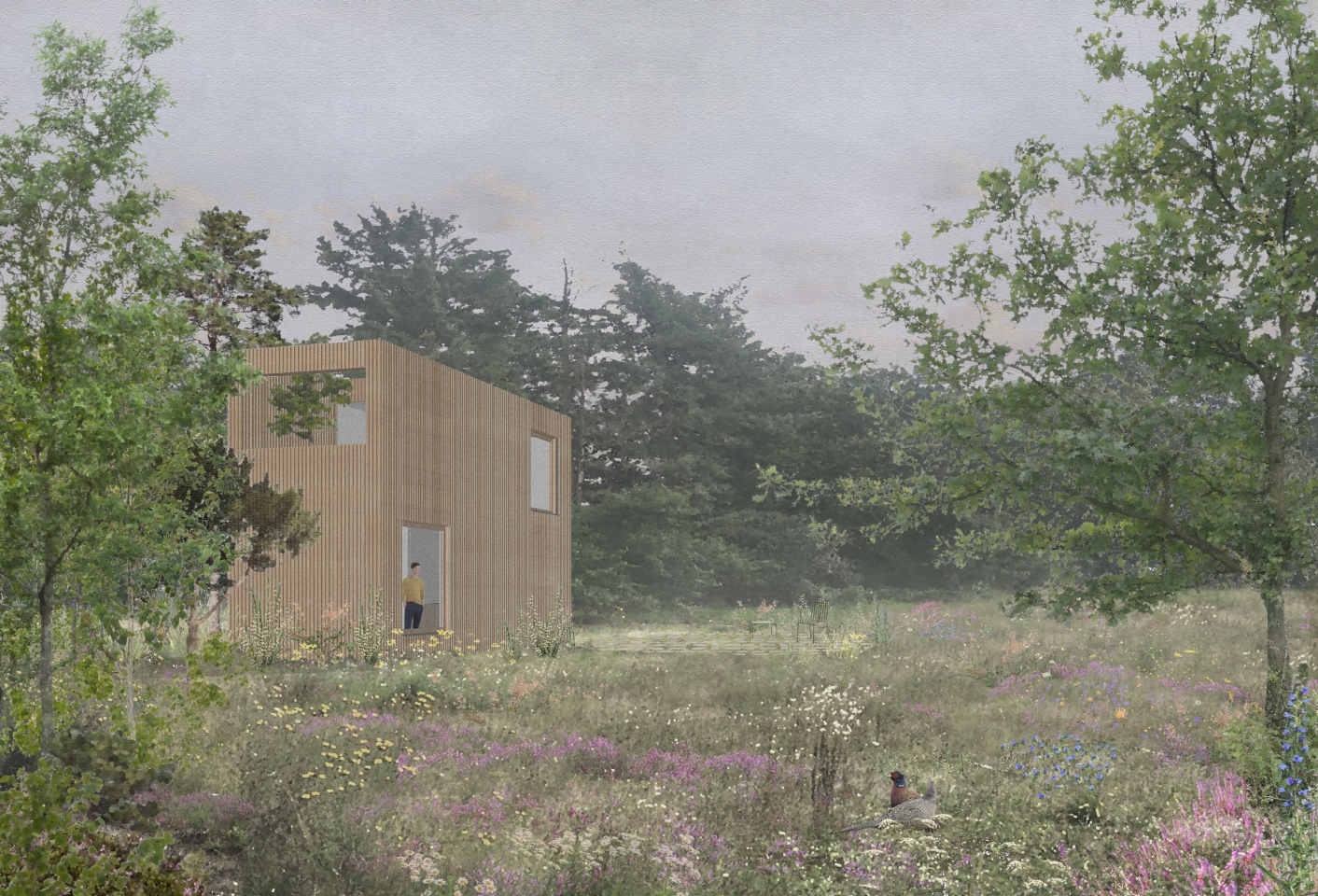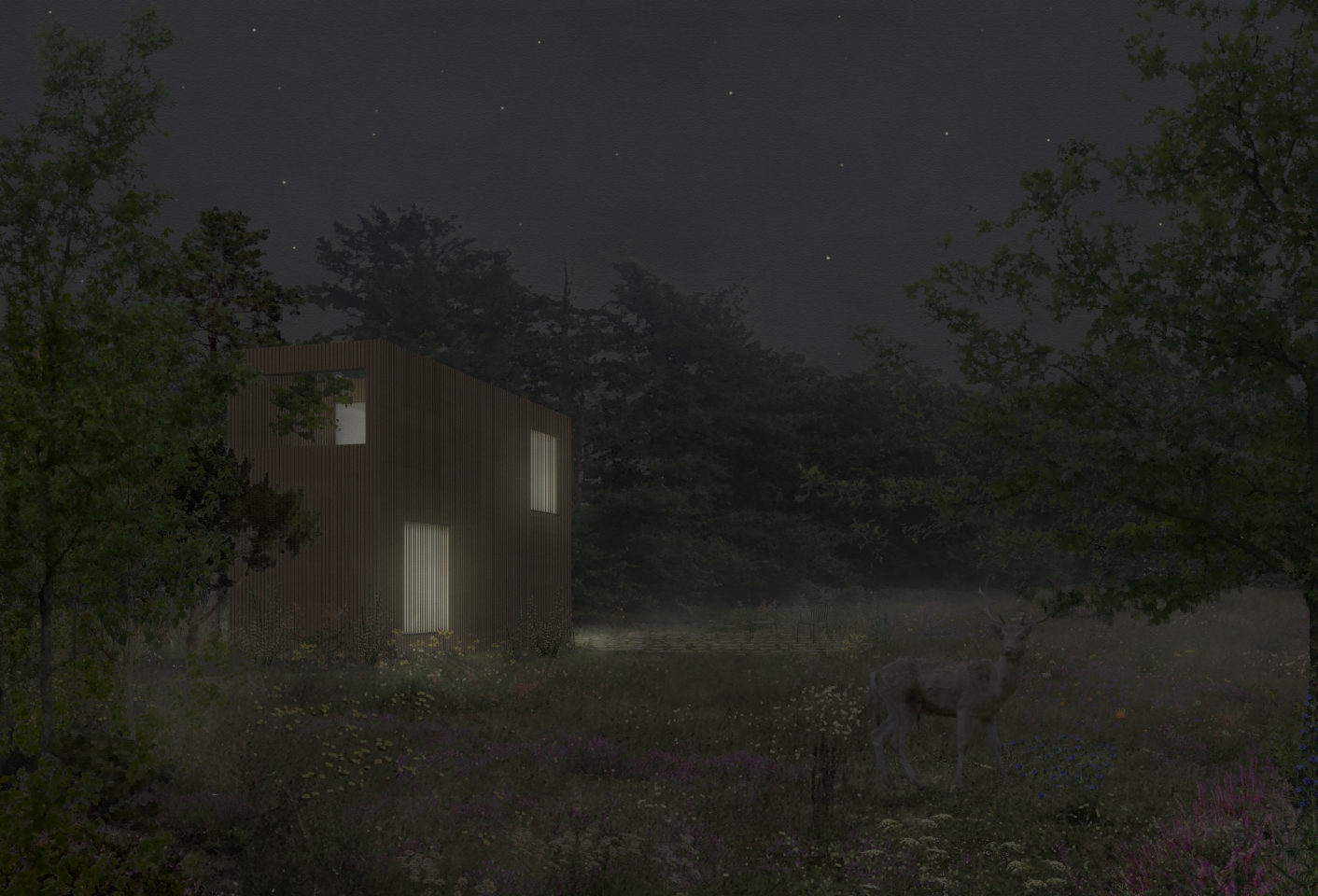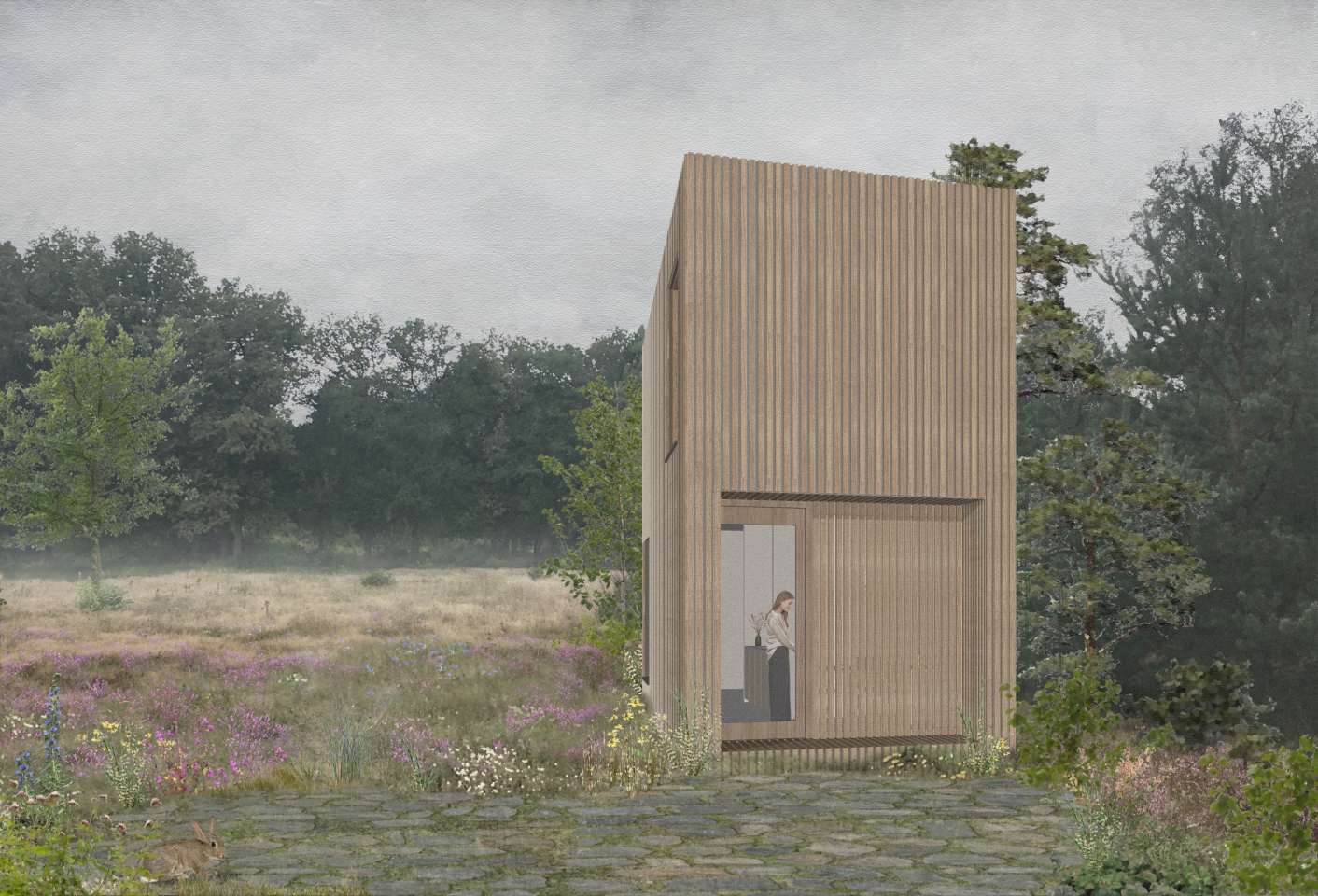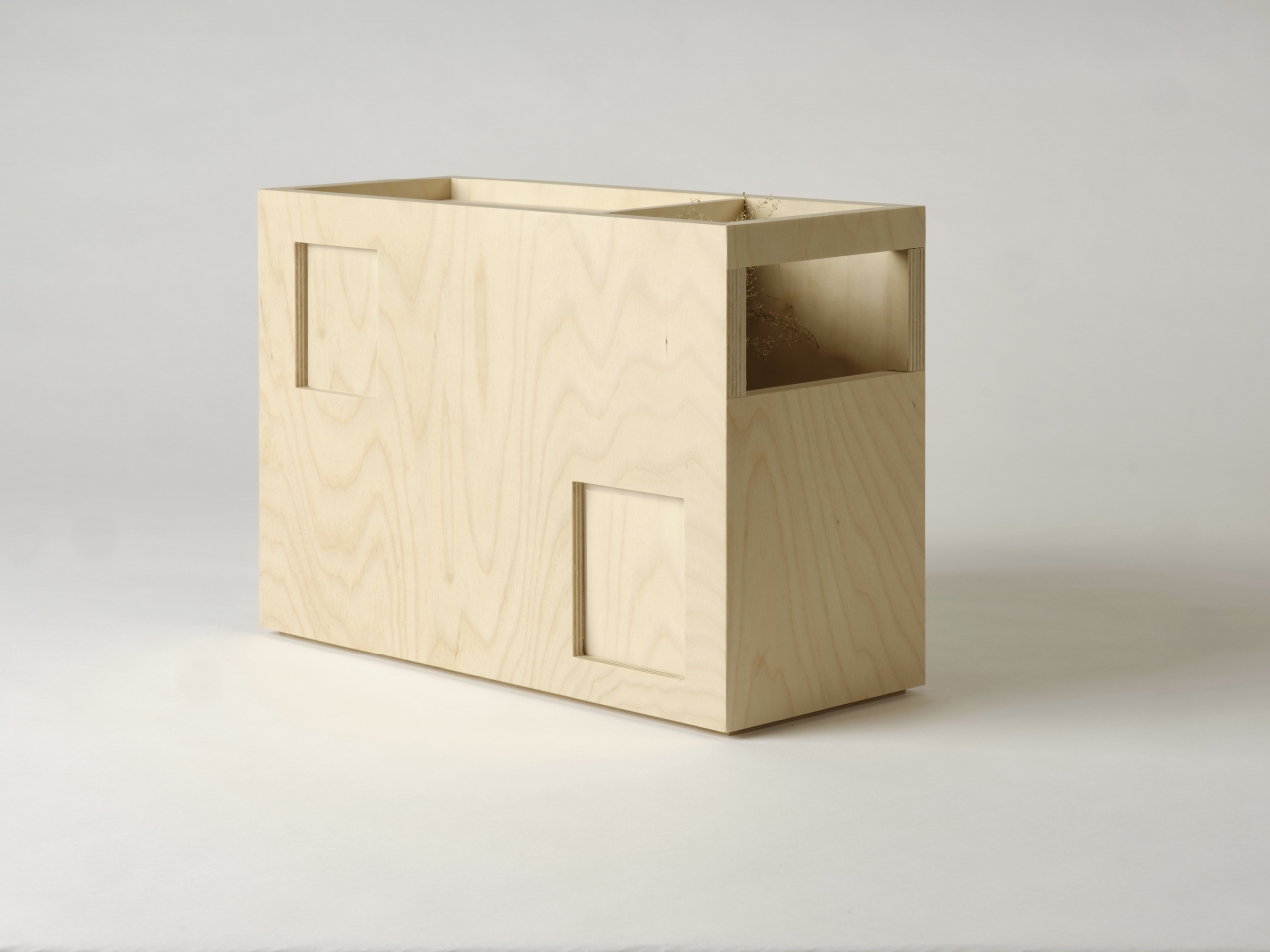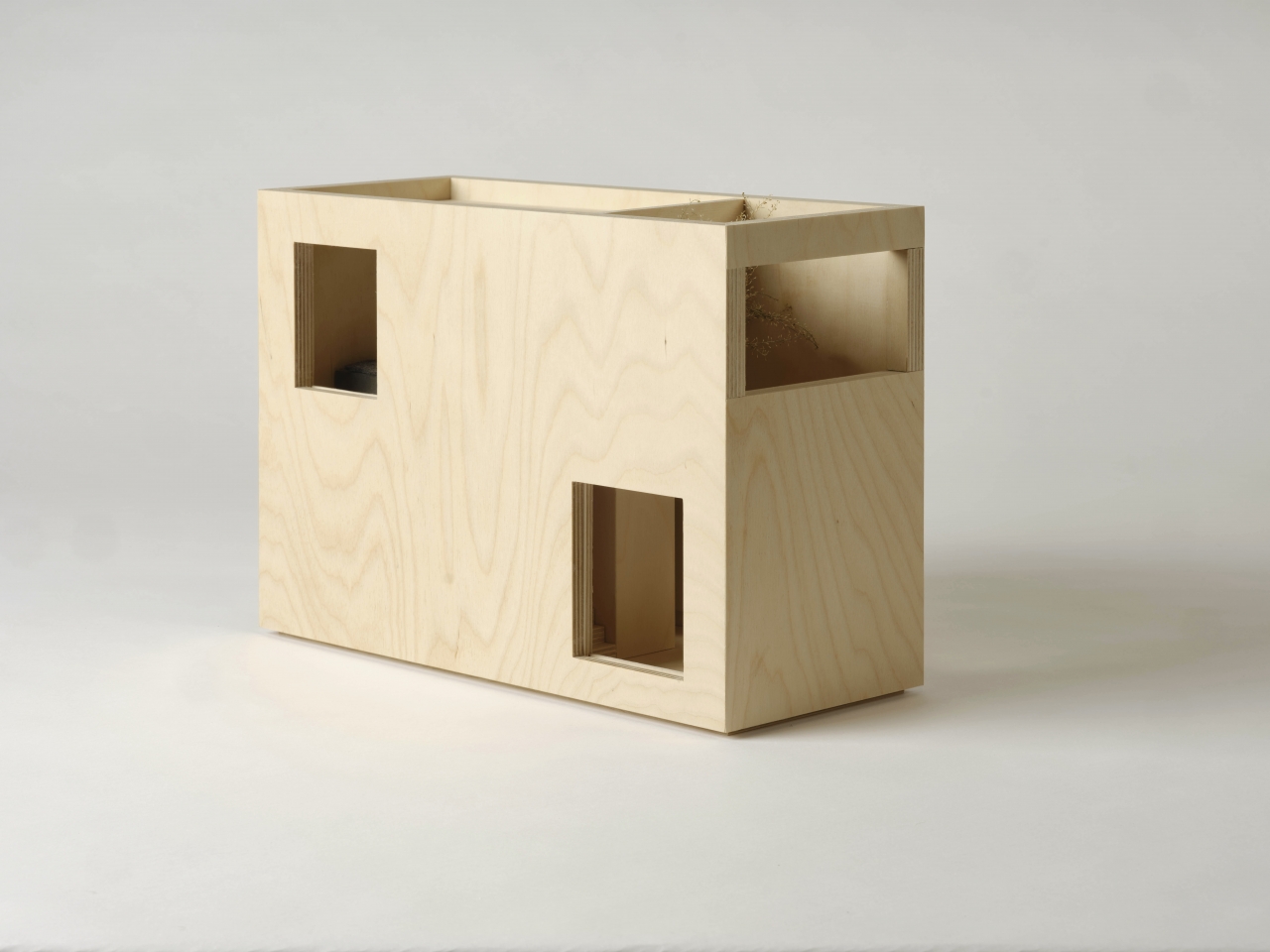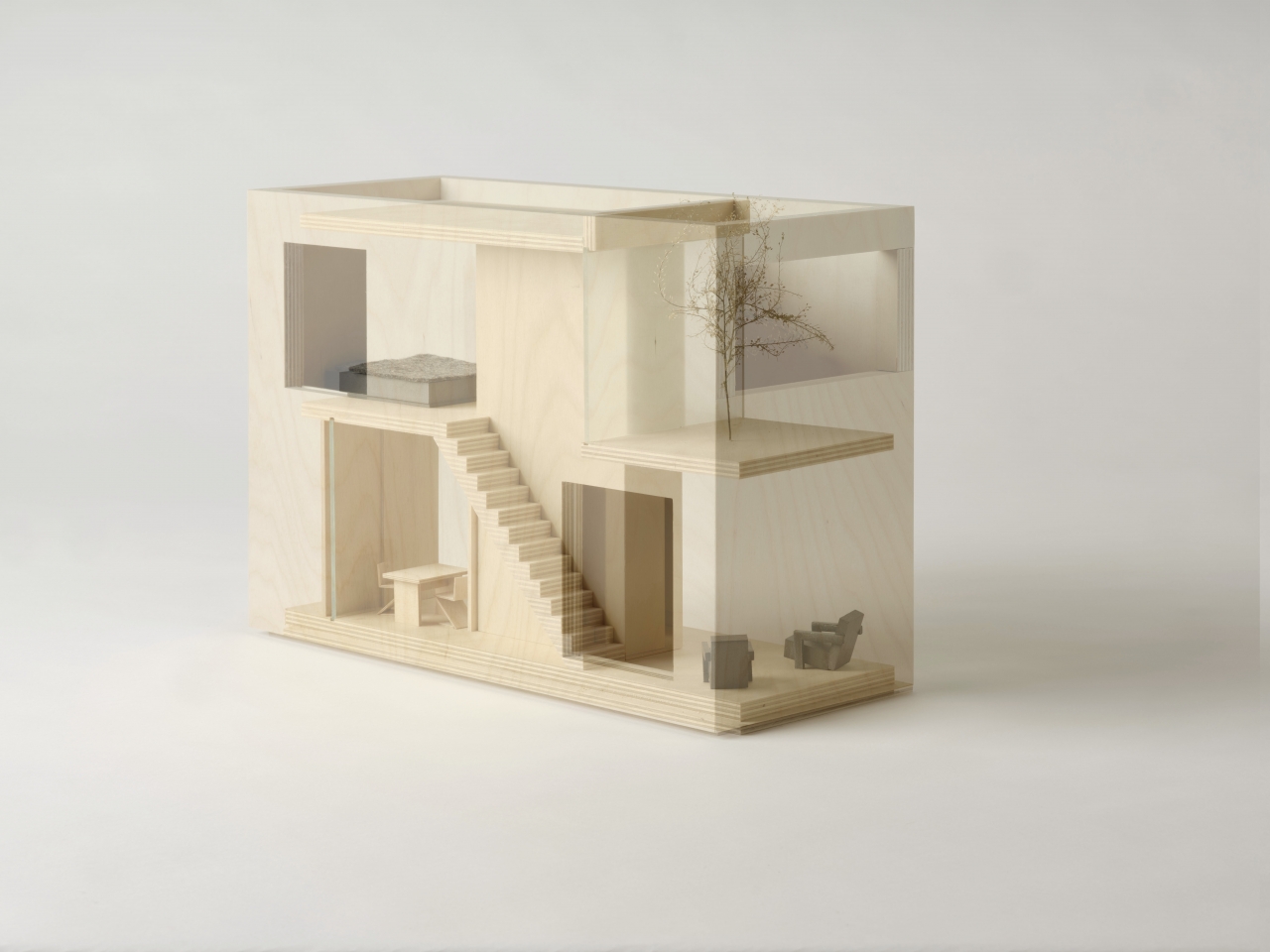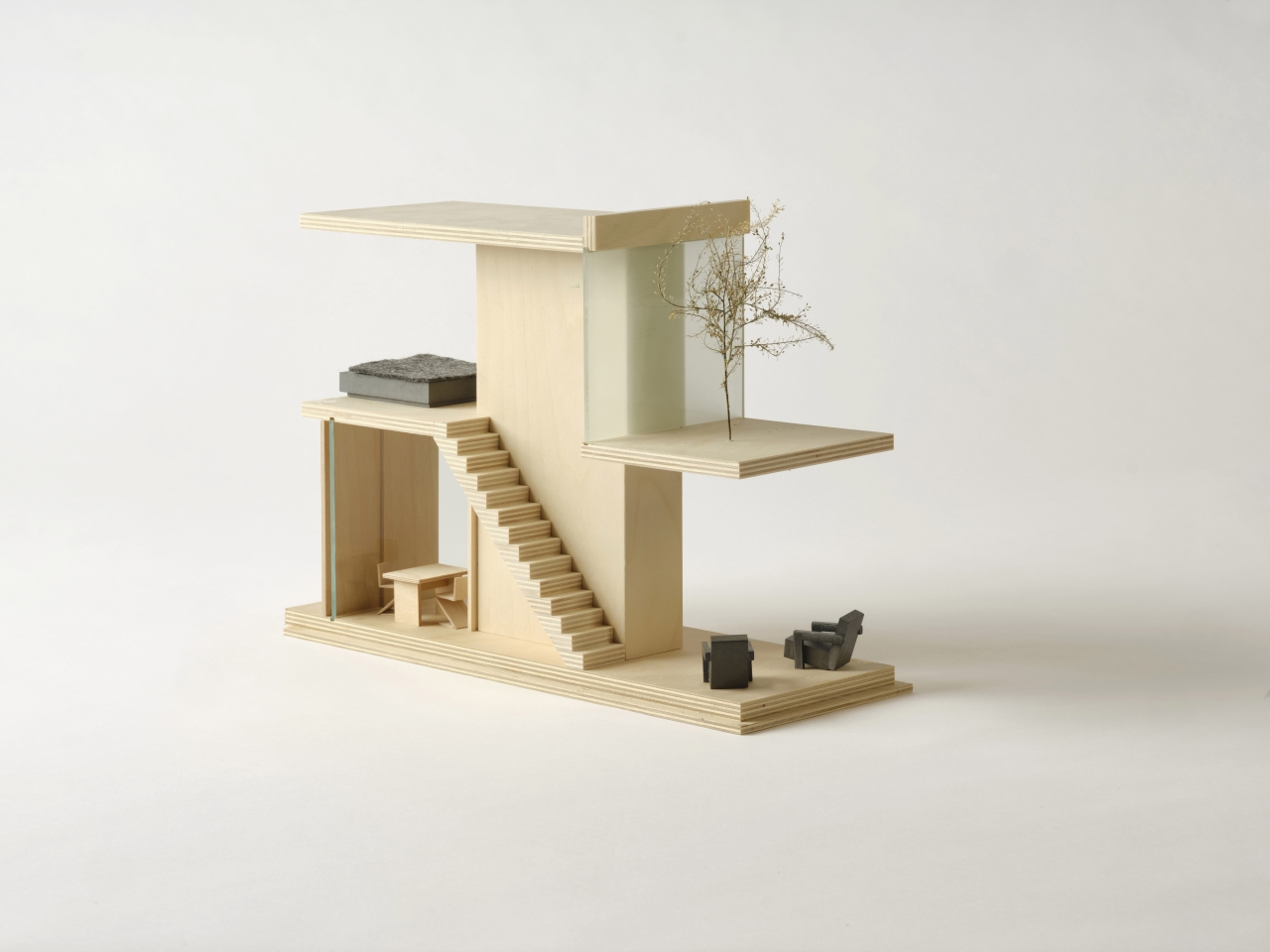 129 / FOLLY DAZZLEBOX / ARNHEM
The folly 'DazzleBox' is an object-as-retreat located on the flank of an enclosed heath and near trees and bushes. The abstract, minimalist and somewhat mysterious volume consisting of rough oak parts is obviously a 'foreign body' – but one that merges into its context. The sunken, staggered surfaces and the strong vertical lines refer to the Dazzle technique of camouflage, which deforms an object by graphic means. Thereby the folly can be seen as an abandoned military warehouse – or conversely as a utilitarian wood shed or even land art. Only on closer inspection does this folly expose some of its mystery. A niche with an entrance platform, recessed surfaces on the length sides and an open roof concept give nuance to the object.
It is a modest and simple volume but one in which you can stay comfortably. It is strategically positioned in the wooded field. The building offers a temporary retreat to nature – away from the hustle and bustle of everyday life. With this folly, a simple cabin is added to the 'cultural enclave' Buitenplaats Koningsweg ['Country Estate Koningsweg'], complete with a sleeping area, full bathroom and an 'end point' in the form of a roof terrace/patio with views over nature. Each room can be closed off with sliding doors. Under the stairs there's the compact technical installations, including a heat pump and hot water boiler.
Large facade openings have been placed in strategic positions in the volume and can be closed with shutters that slide into the facade. These are finished with the same oak parts as the facade. The facade frames consist of wooden sliding doors that also slide open in the facade shell. As a result, there is a range of options going from open to closed: completely closed with shutters closed, closed with shutters pushed away, and completely open with windows also open. The entrance frame and patio access also consist of wooden sliding doors. There is a sliding hatch at the entrance and frosted glass has been applied to the patio, which results in beautiful filtered light falling into the bathroom and over the stairs.
Project data
Retreat folly, Country Estate Koningsweg
Koningsweg 23a, Arnhem
Design
2021
Program
Forest retreat
Gross floor area
70 m2
Project team  
Marcel Lok, Stefani Vozila
Client
Private
Model
Ersnt Dullemond, Marcel Lok
Photography
Tim Stet (model)