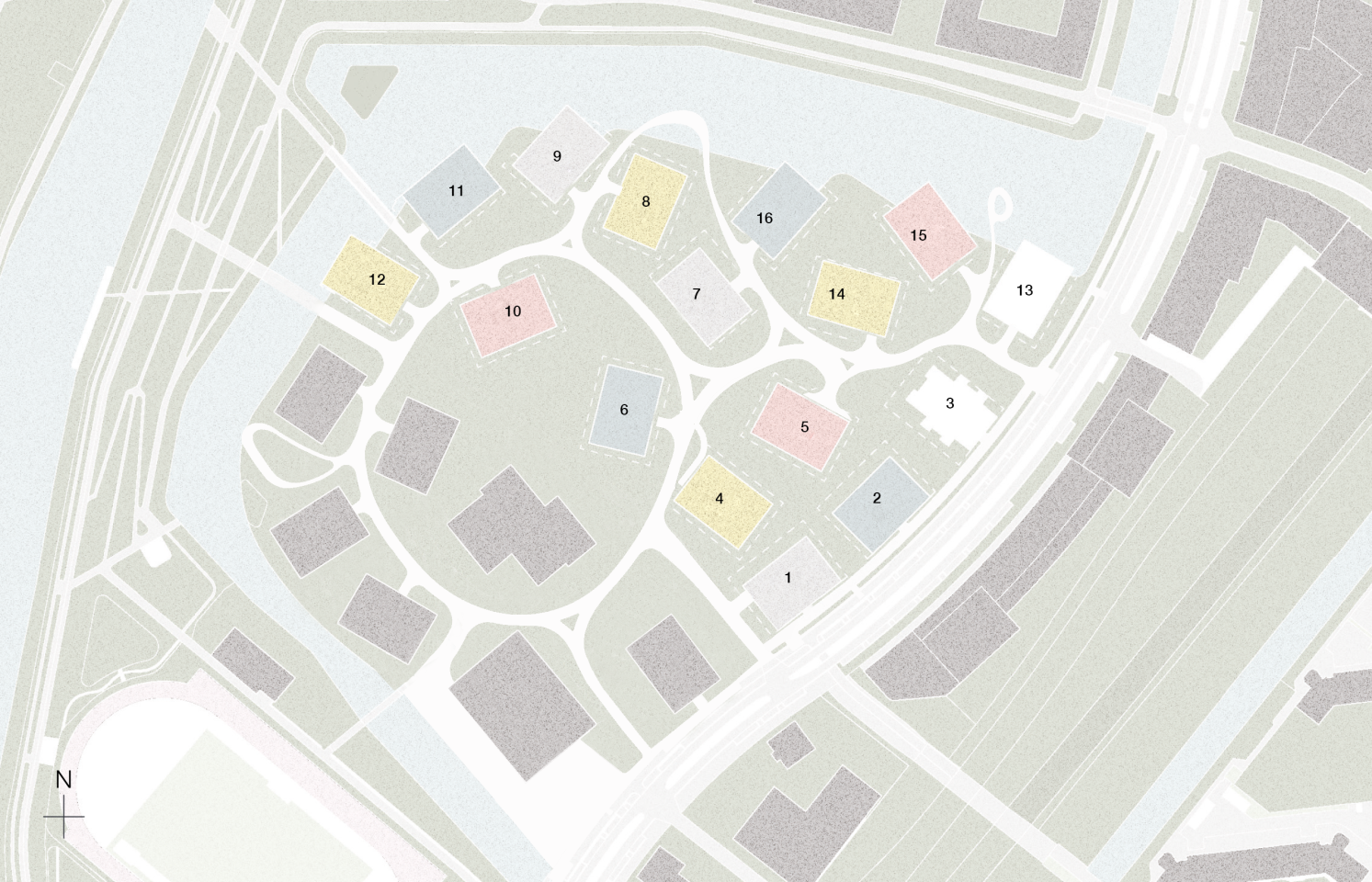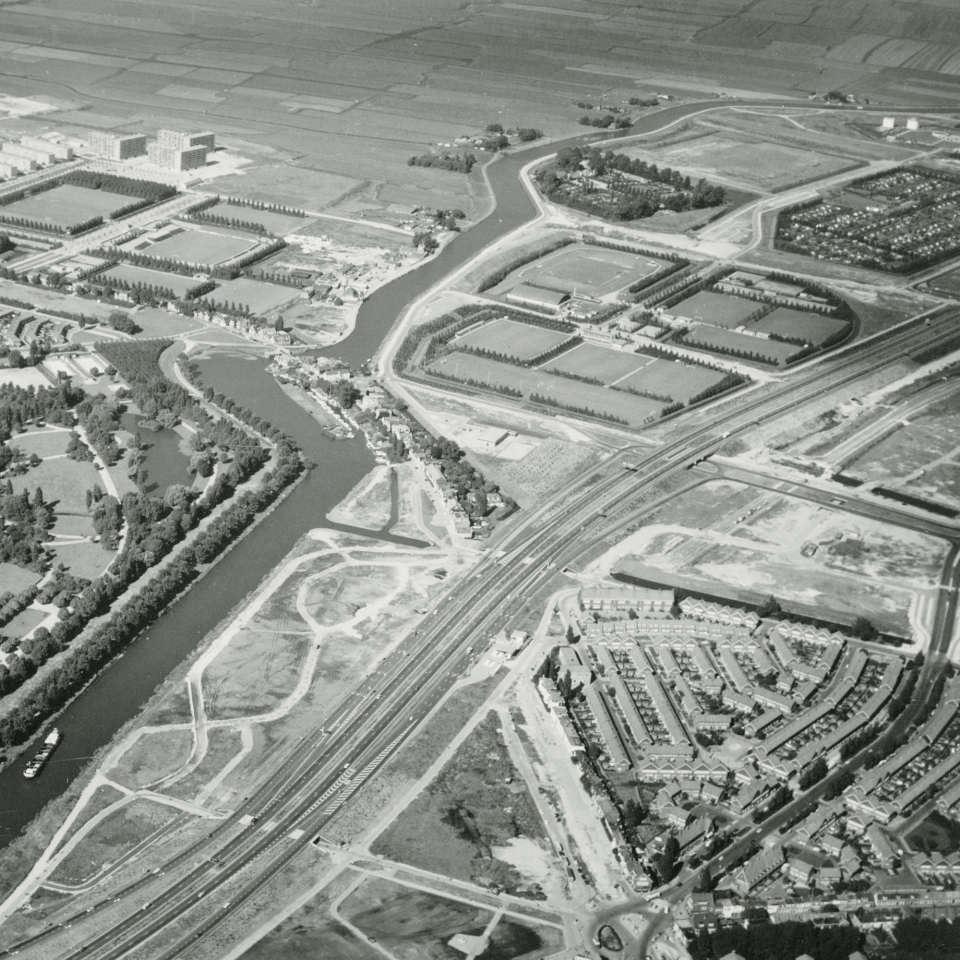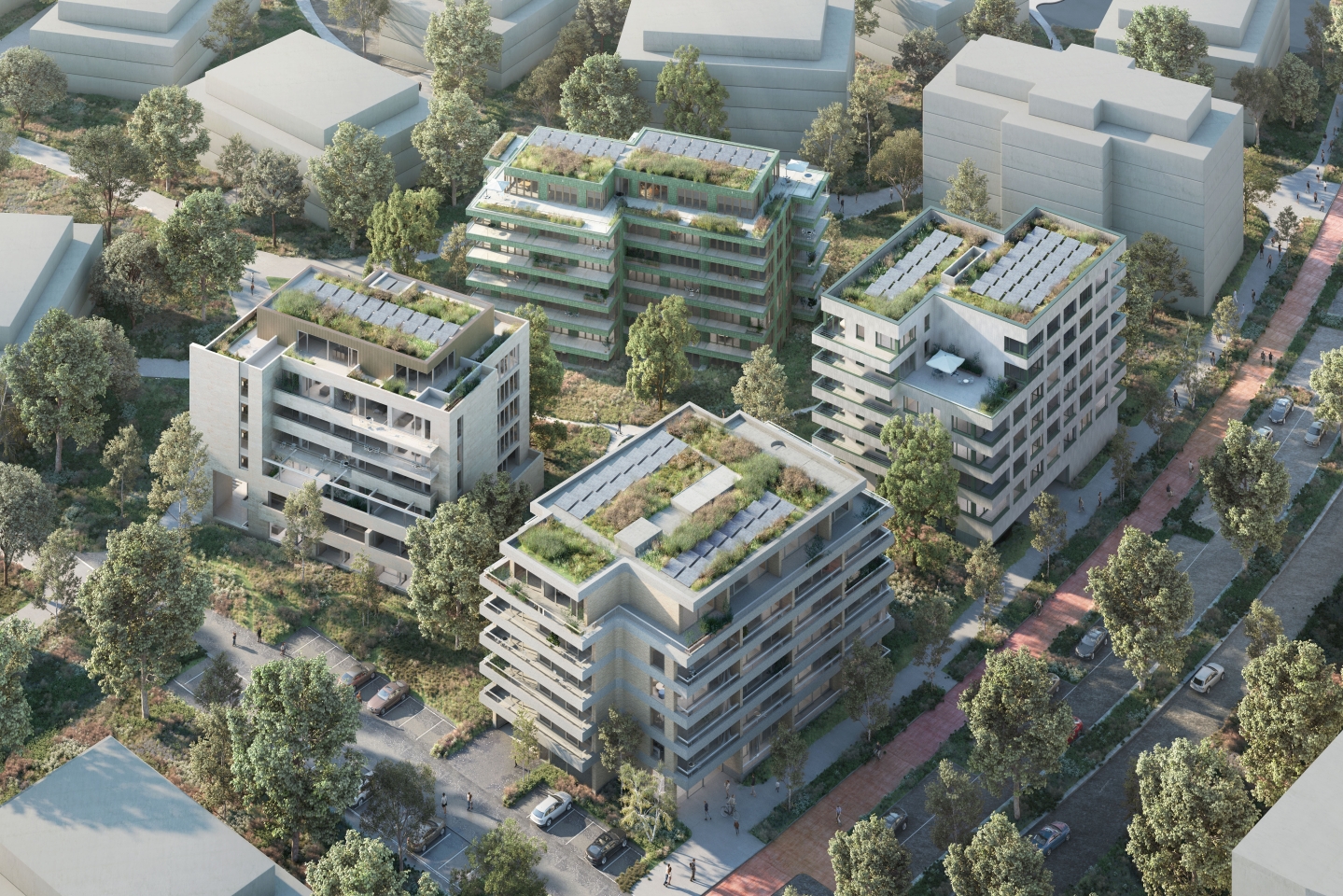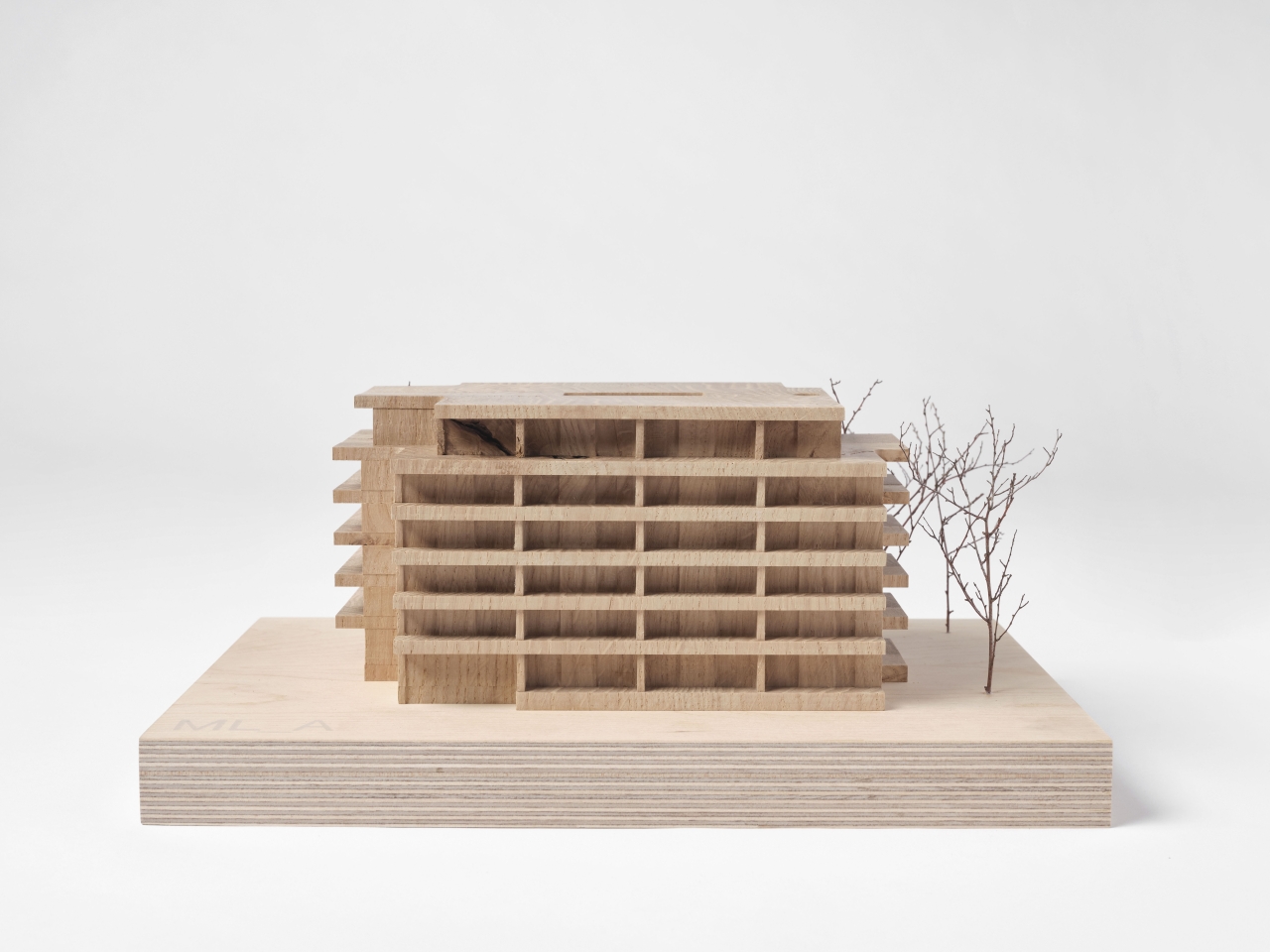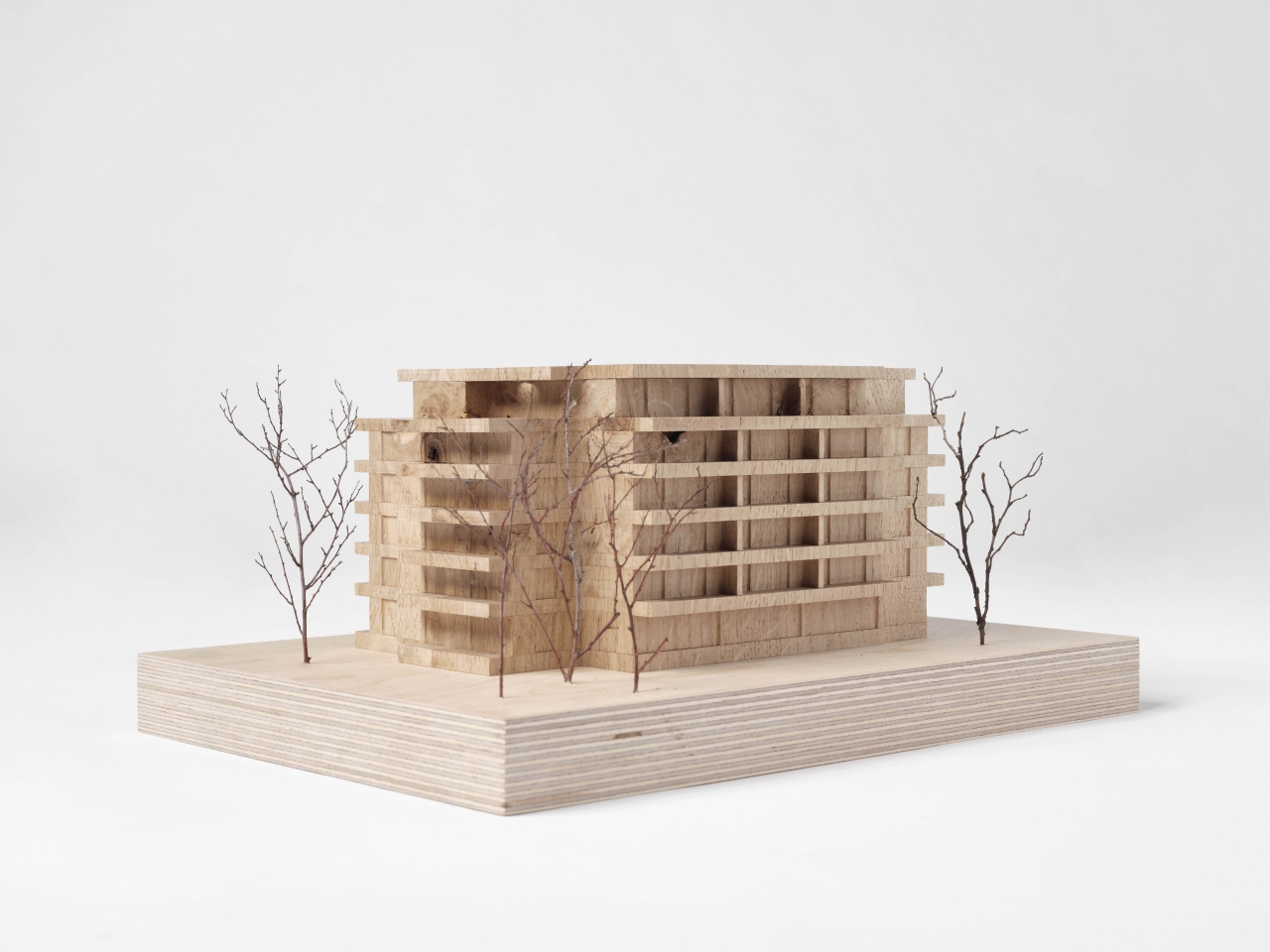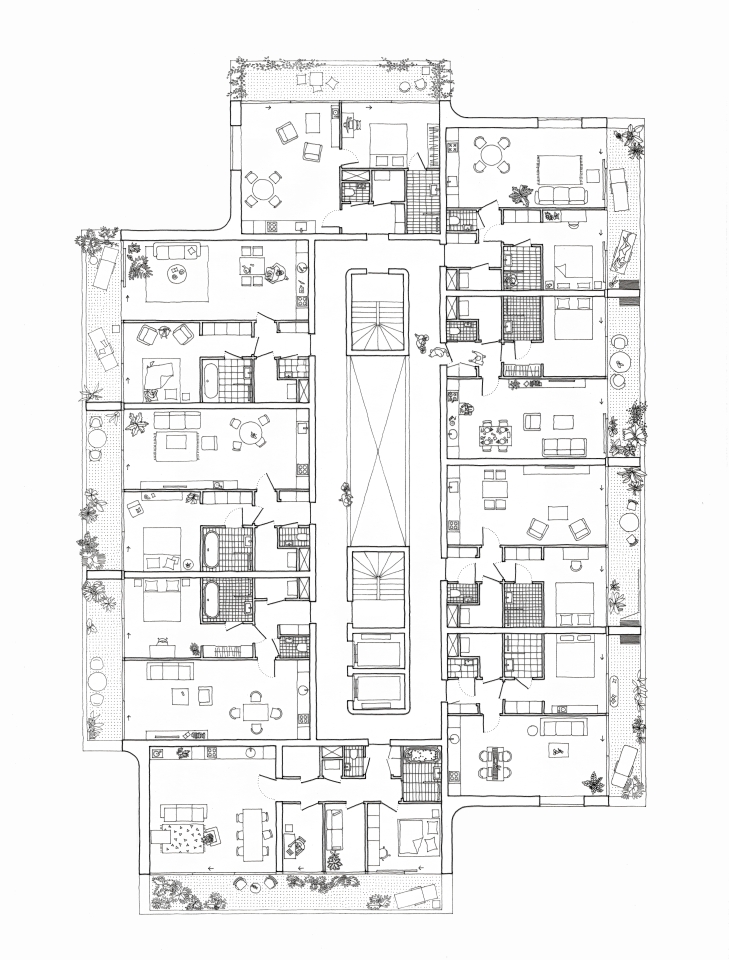 119 / ELZENHAGEN SOUTH PARKVILLA 1 / AMSTERDAM
Elzenhagen South is an urban plan with villas in a park-like hilly landscape on a former sports field in Amsterdam Noord. A total of 14 buildings are being designed in tandem with Office Winhov, Bedaux de Brouwer and KorthTielens. ML_A is responsible for three of the fourteen blocks.
Villa 1, together with Villas 2, 4 and 5, is the first phase of this long-term project. The villa contains 45 rental apartments and the entrance to the district's communal underground parking garage. The sculptural block consists of four wings, with a stack of cantilevered balconies around an atrium. The corners are incised and internally rounded to optimally fuse the building with the park landscape. The top floor has been replaced to enhance the sculptural appearance. The construction of the volume consists of bands of lightly washed gravel concrete and balconies, alternating with sand-coloured, extruded stone infill in head bond and silver-grey aluminium frames. There are large tilt windows in the gable ends. The different blocks are designed in close consultation between the different involved offices and are carefully coordinated in terms of materials and facade composition. This creates a homogeneous diversity within the plan area.
_
The first four blocks will be implemented from mid-2022. The other blocks will be designed and realized during later phases. Currently, villas 6, 7 and 14 are in the building preperation stage.
Project data
Apartment building villa 1, Elzenhagen Zuid
Elzenhagensingel, Amsterdam-Noord
Design–execution
2020–2024 (under construction)
In team with Office Winhov, Bedaux de Brouwer, KorthTielens
Program
45 rental apartments, parking garage/entrance
Gross floor area
4.458 m2
Projectteam
Marcel Lok, Ayla Azizova, Richard Proudley, Stefani Vozila, Tristen Vreugdenhil
Hand drawing
Augusté Gasperaityté
Landscape architect
Sant en co
Client
AM/Blauwhoed
Contractor
Bot Bouw
Structural engineer
Goudstikker De Vries
Building physics advisor
ABT
Model
Ernst Dullemond
Photography
Tim Stet (model)
Visualizations
Filippo Bolognese Images