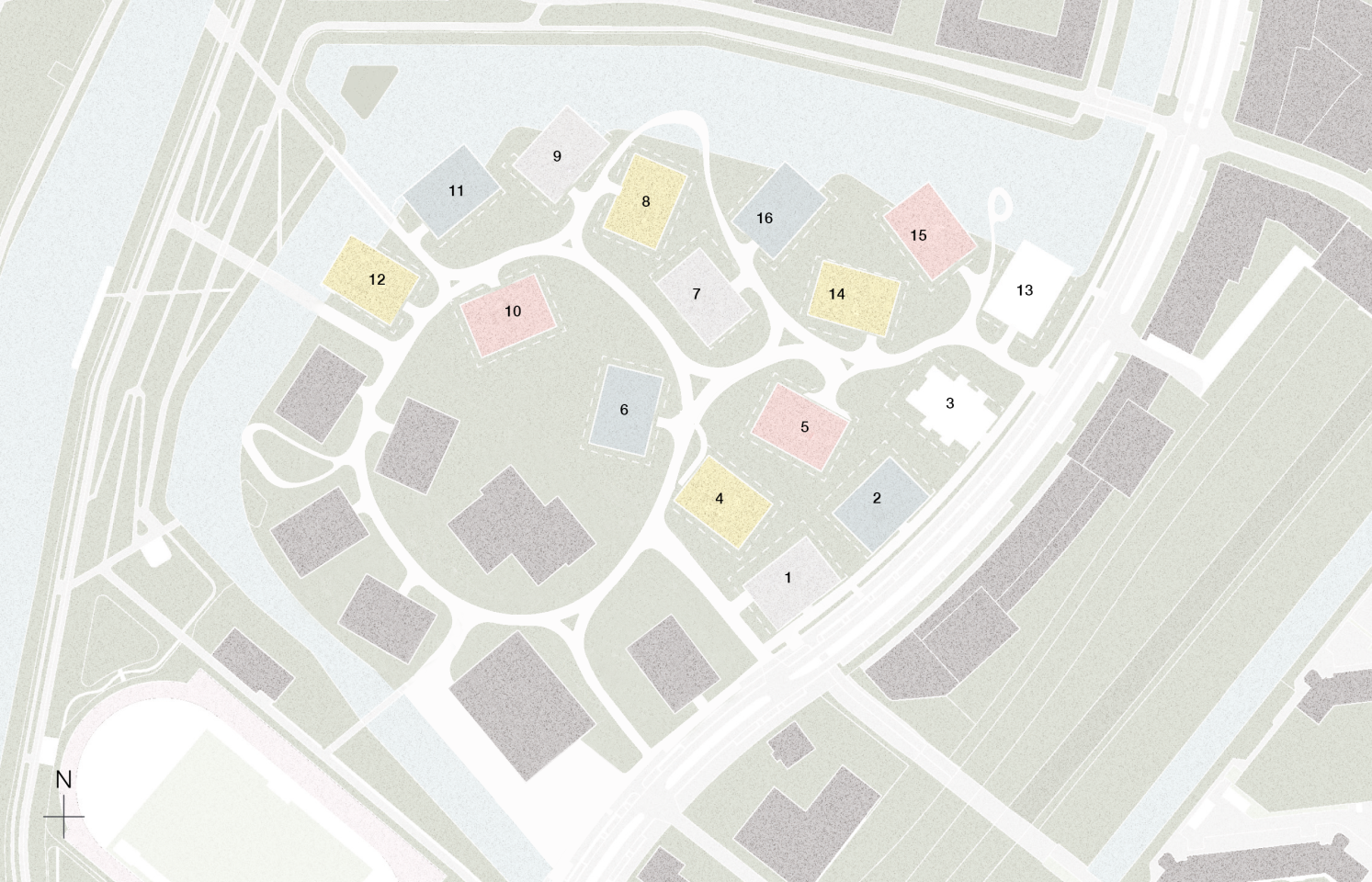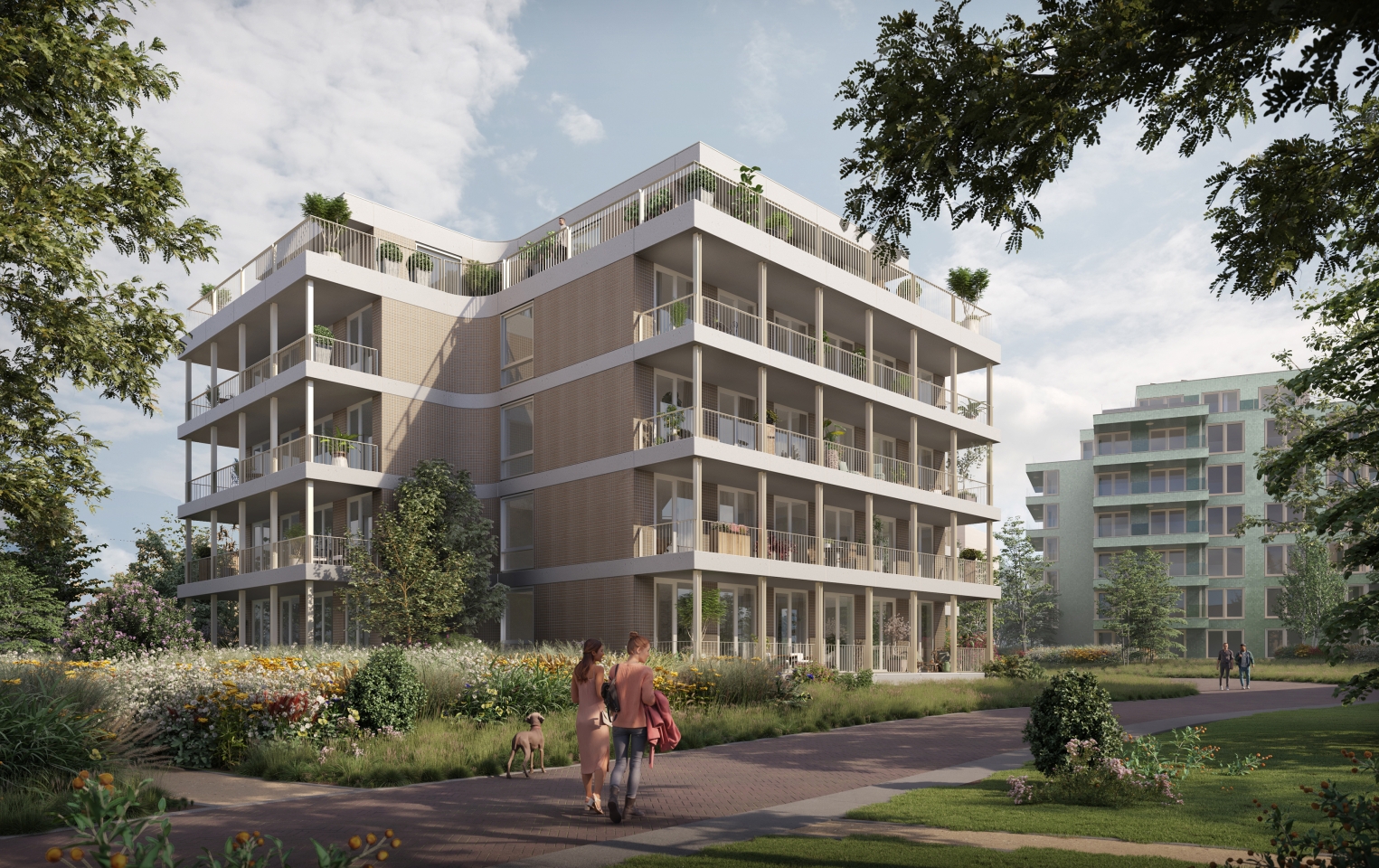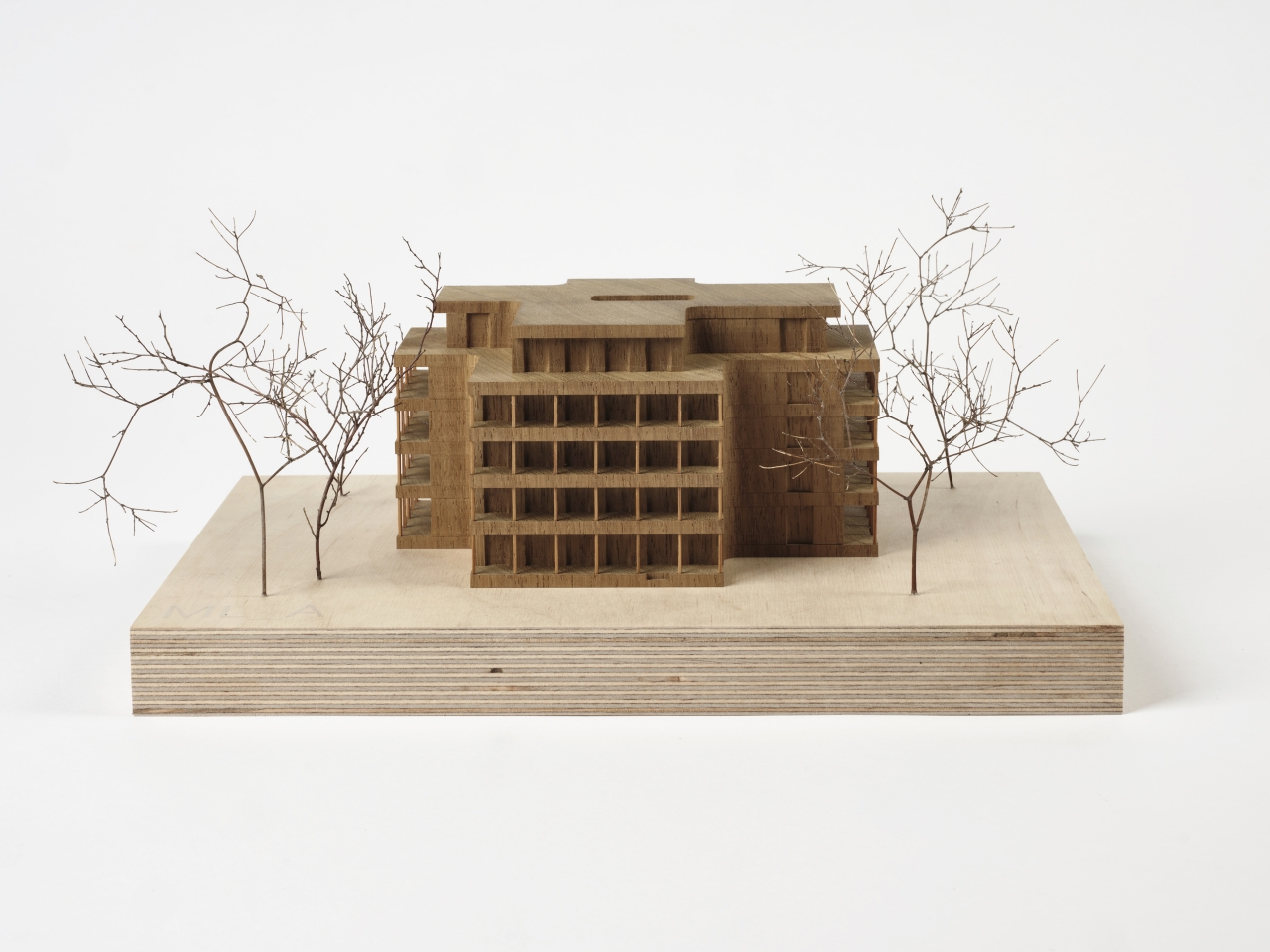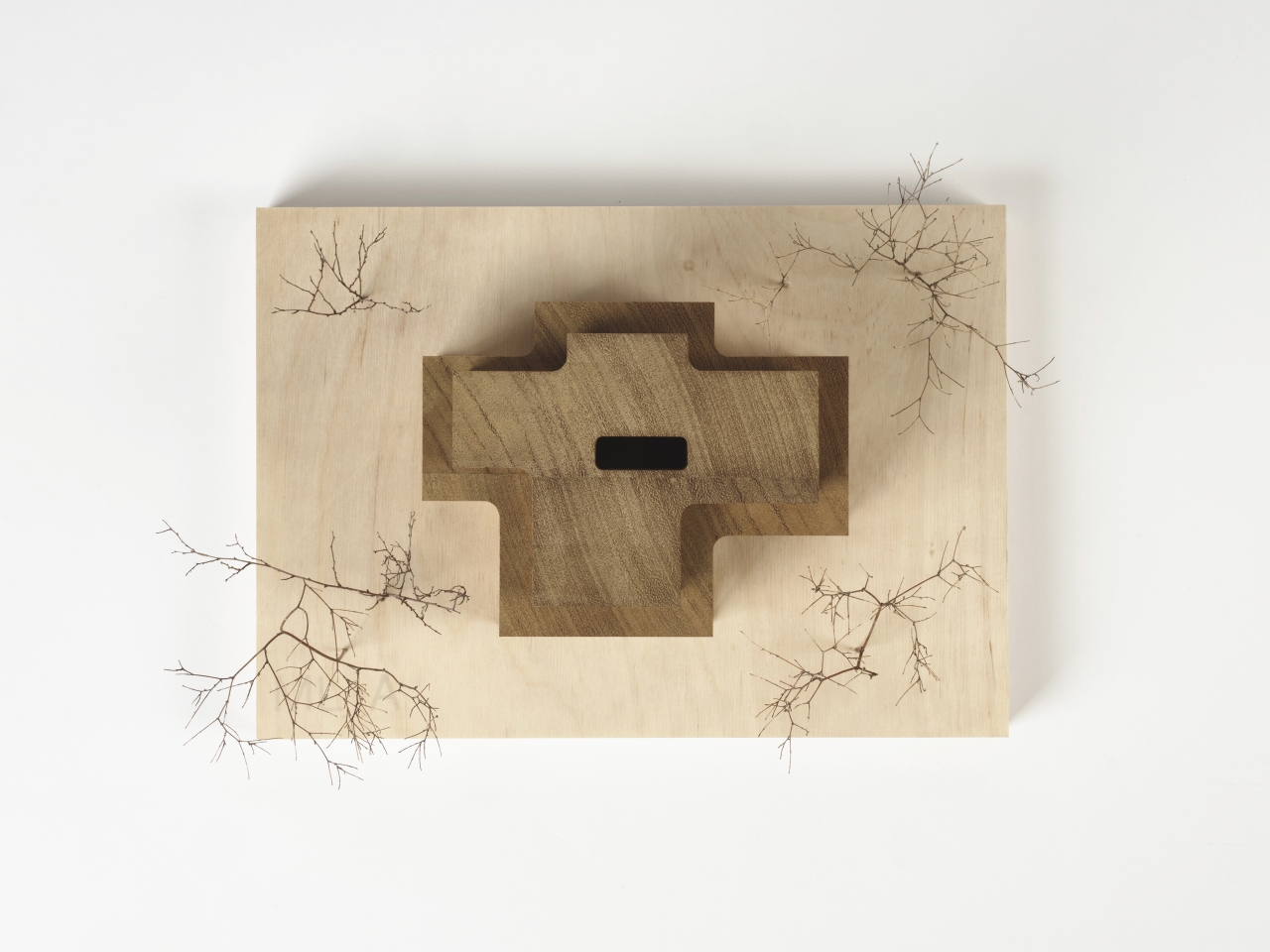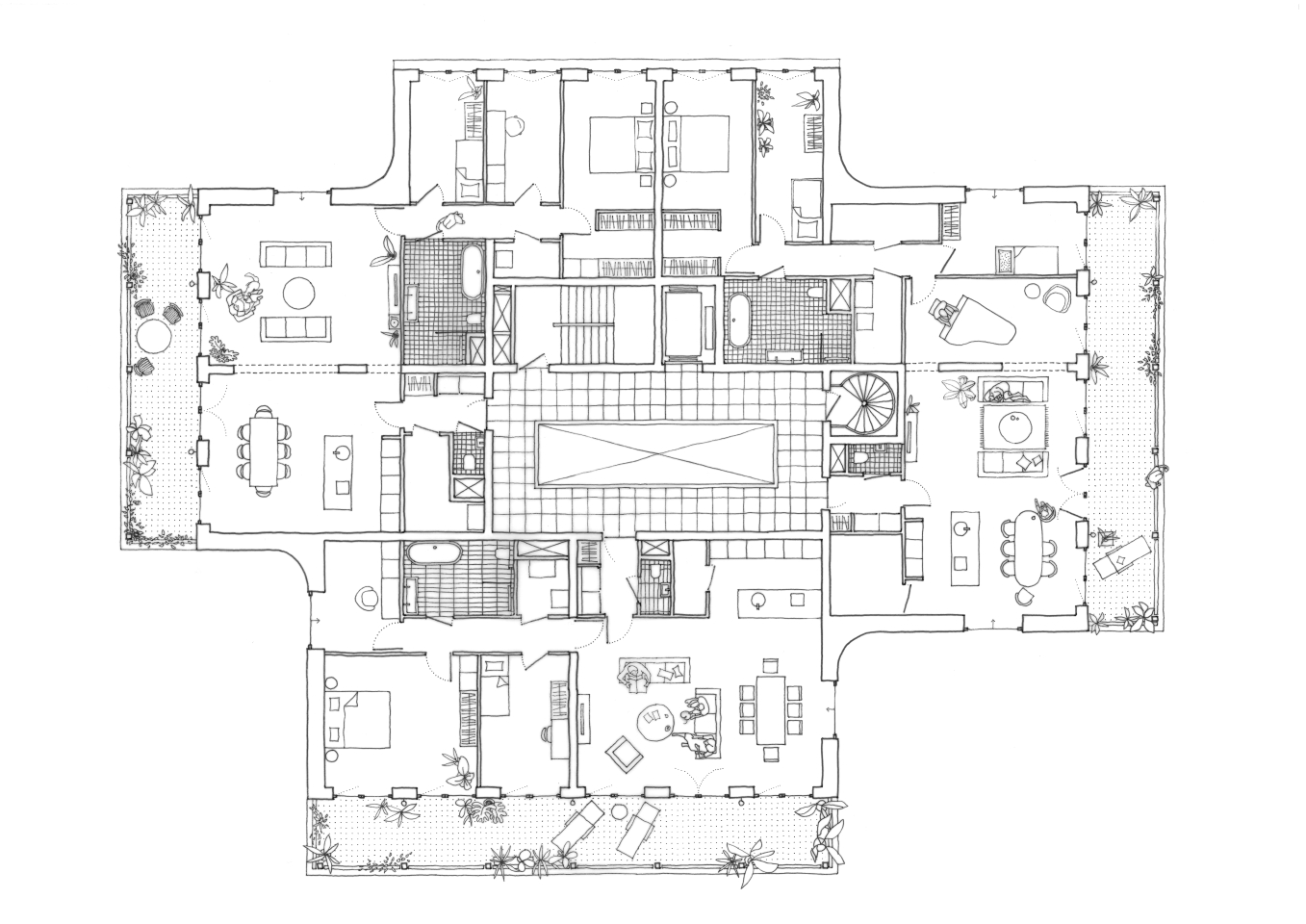 119 / ELZENHAGEN SOUTH PARKVILLA 7 / AMSTERDAM
Elzenhagen South is an urban development plan with urban villas in a park-like hilly landscape on a former sports field site in Amsterdam North. In collaboration with Office Winhov, Bedaux De Brouwer and Korth Tielens architects, we are working on a total of fourteen blocks. Villa 7 is the second villa designed by ML_A and, together with villas 6 and 14, forms the second phase of this project and contains fourteen owner-occupied apartments for families and multi-person households.
The sculptural block, based on a grid of 2.7 by 2.7 meters, consists of three apartments per layer with deep verandas that extend into the park. The veranda varies in width on each side, creating a variation in appearance. The interior corners are internally rounded to optimally interweave the building and park landscape. The top floor has been replaced, which enhances the sculptural appearance. There are two penthouses located there with surrounding roof terraces. The materialization of the volume is related to villa 1 and consists of light-washed gravel concrete floor edges and balconies alternating with sand-colored extruded stones in end-to-end connections and silver-gray aluminum frames, with large tilting windows in the side walls. The verandas are equipped with a subtle steel fence between H-columns and, as an outdoor room, will form an intermediary between the house and the park landscape. The heart of the villa is an atrium, a light court that offers the residents a shared lobby.
Project data
Apartment building villa 7, Elzenhagen Zuid
Elzenhagensingel, Amsterdam-Noord
Design–execution
2021–2025 (under construction)
Program
14 owner-occupied apartments
Gross floor area
2.488 m2
Project team
Marcel Lok, Tristen Vreugdenhil, Stefani Vozila
Hand drawing
Augusté Gasperaityté
Landscape architect
Sant en co
Client
AM/Blauwhoed
Contractor
Bot Bouw
Structural engineer
Goudstikker De Vries
Building physics advisor
Cauberg Huygen
Model
Ernst Dullemond
Photography
Tim Stet (model)
Visualisations
De Beeldenfabriek