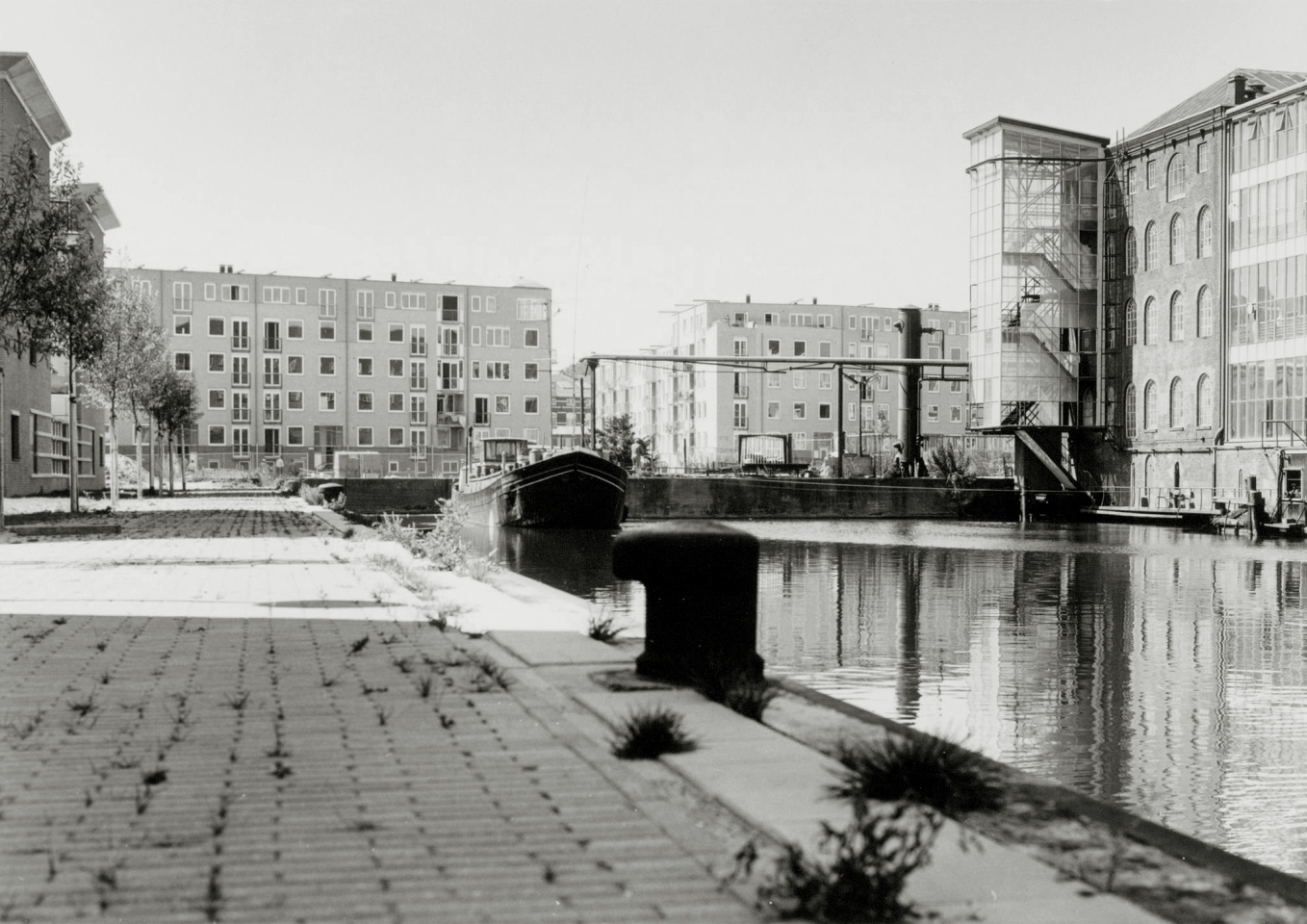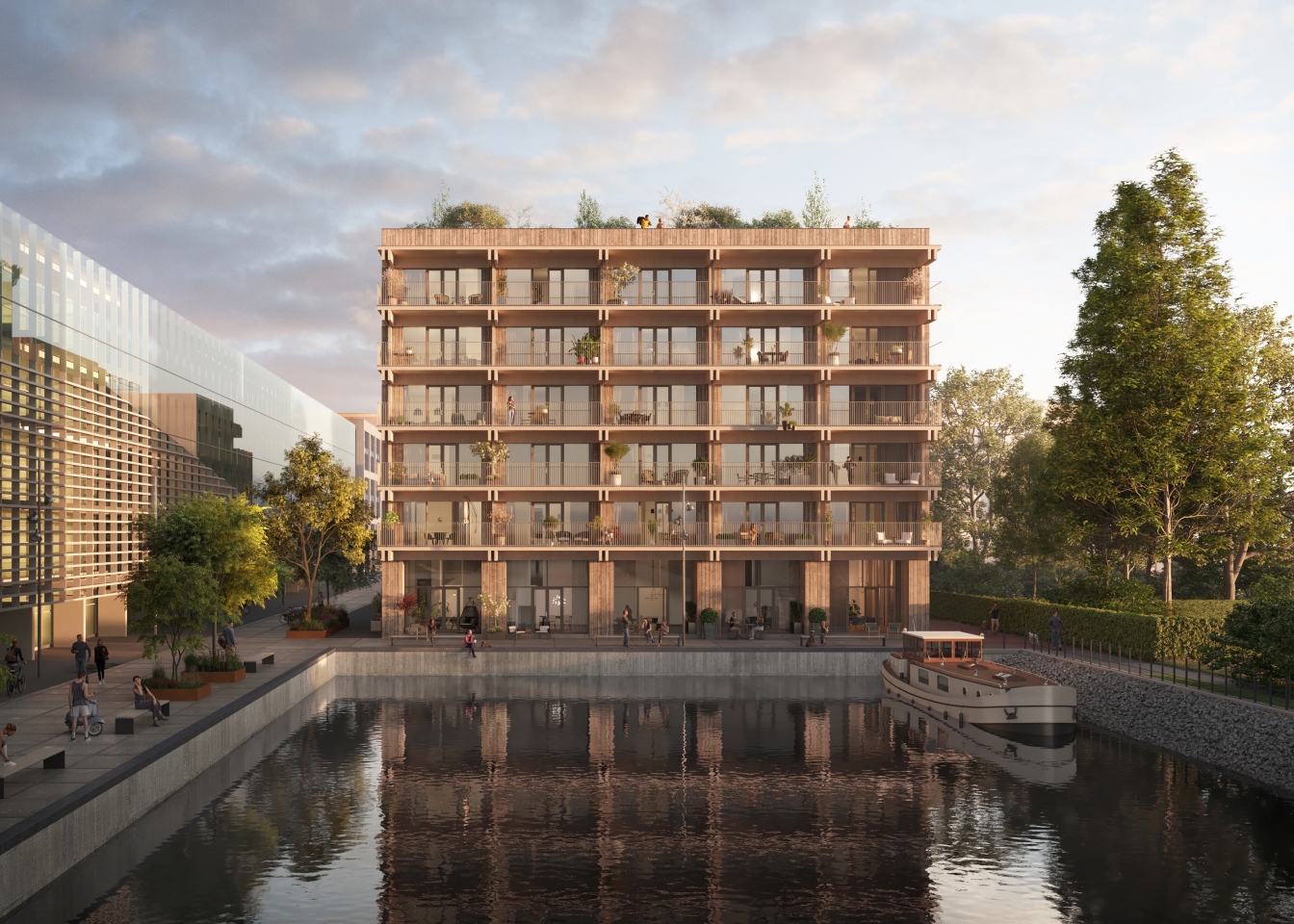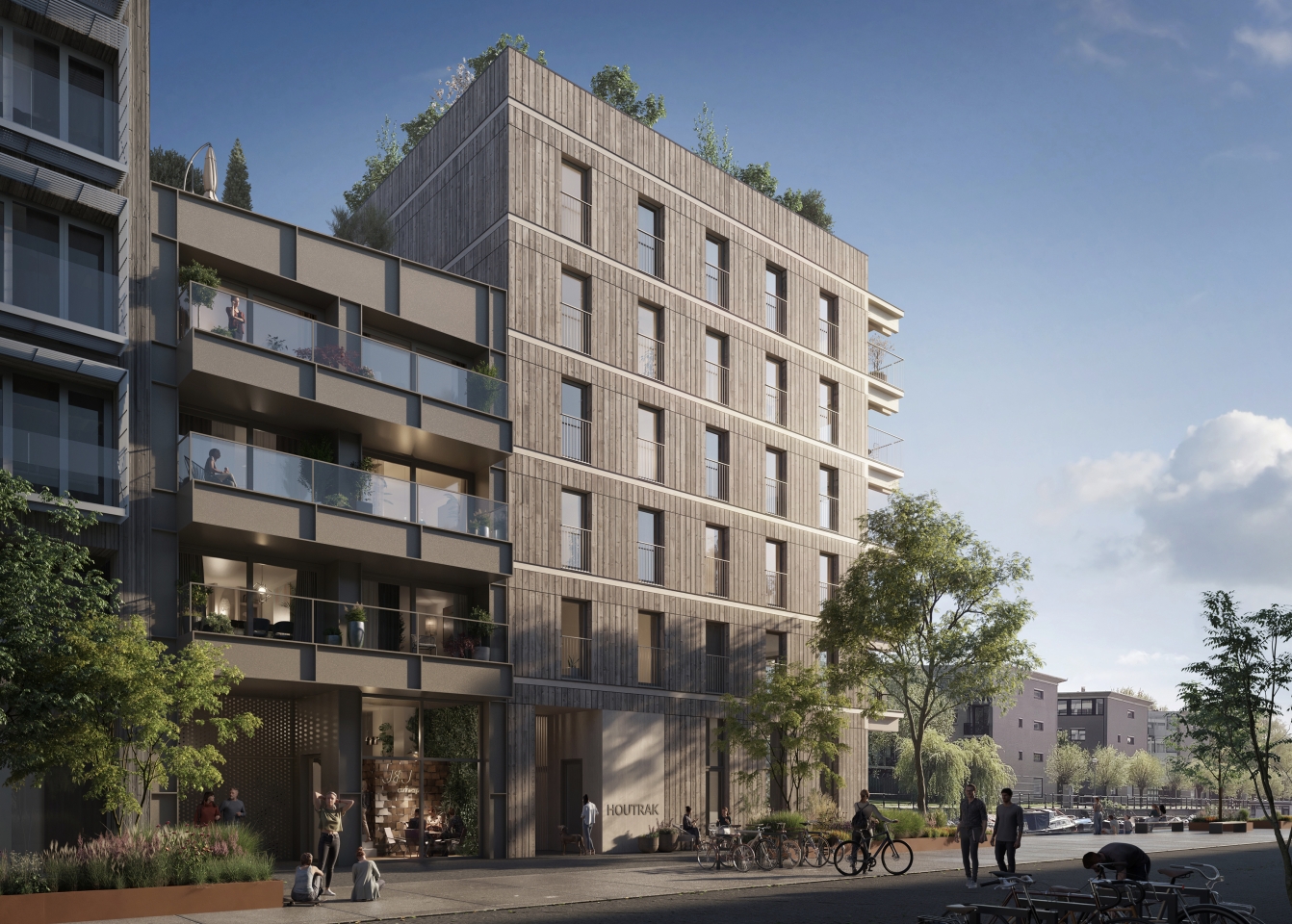 130 OOSTENBURG 11GH HOUTRAK / AMSTERDAM
Project Houtrak, designed in collaboration with Workshop Architects, is located at the end of the Oostenburgervaart on the island of Oostenburg in Amsterdam. In recent years, the former industrial estate has been transformed into a dynamic urban district with a mix of residential and commercial buildings. The complex consists of two buildings – one 6-layer block with recycled Azobé wooden facades and solid wooden balconies oriented towards the water and a 4-layer volume with shed roofs, fitted with black-brown metal facade cladding, oriented towards Isaac Titsingkade and the Lijnbaanpad.
The structure is built with a modular CD20 construction system, consisting of wooden columns and solid concrete floor slabs. This creates a flexible structure that achieves a high construction speed and offers flexibility in layout and use for now and in the future.
Both buildings have an entrance on the Isaac Titsingkade and are connected by a compact but green light court to which all house front doors adjoin. The ground floor is divided into two-storey split-level houses with extra high living space. The upper floors are divided into a variety of apartments, ranging from compact studios to large lofts. The wooden building has very deep cantilevered balconies over the water, the metal building has semi-indoor balconies that are part of the facade and thus guarantee privacy to the neighbours. A collective roof garden has been designed by Flux landscape architects on top of the wooden building.
Project data
Houtrak
Oostenburg kavel 11GH
Amsterdam
Design&execution
2021–2024
In collaboration with Workshop Architects
Program
36 apartments, workspace, communal roof garden
Gross floor area
3.339 m2
Project team  
Marcel Lok, Jesse Stortelder
Landschape architect
Flux landscape architecture
Client
Vorm Ontwikkeling
Contractor
Vorm 2050
Structural engineer
Vocon
Building physics advisor
Buro Bouwfysica
Project address
Isaac Titsinghkade
Photography
Tim Stet (model), City Archive Amsterdam
Visualisation
De Beeldenfabriek