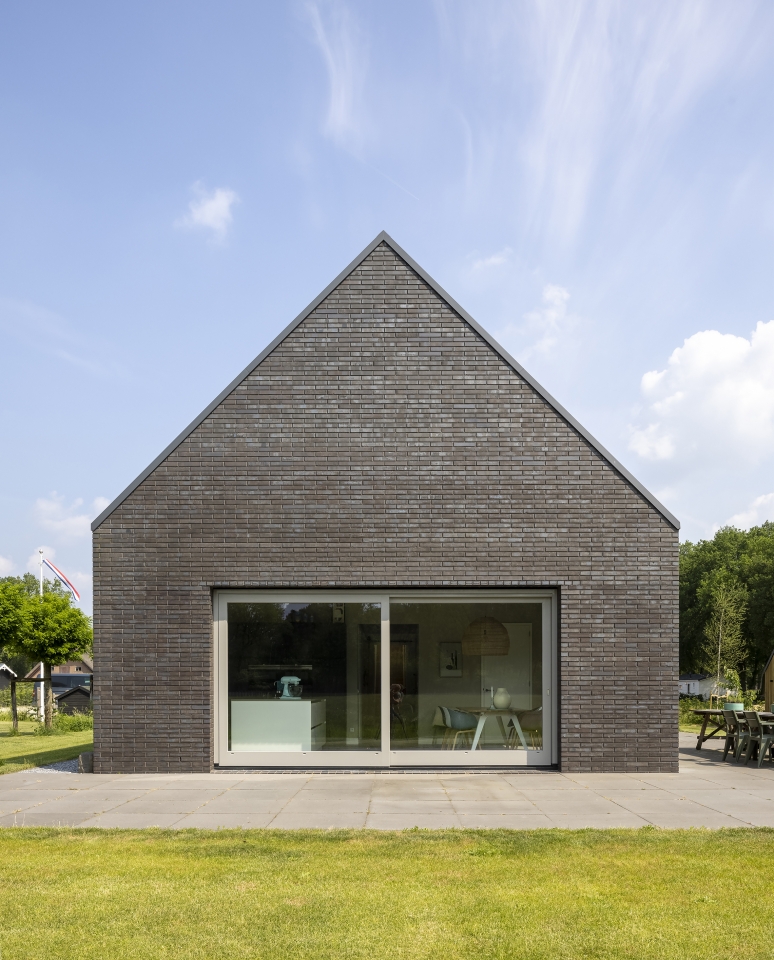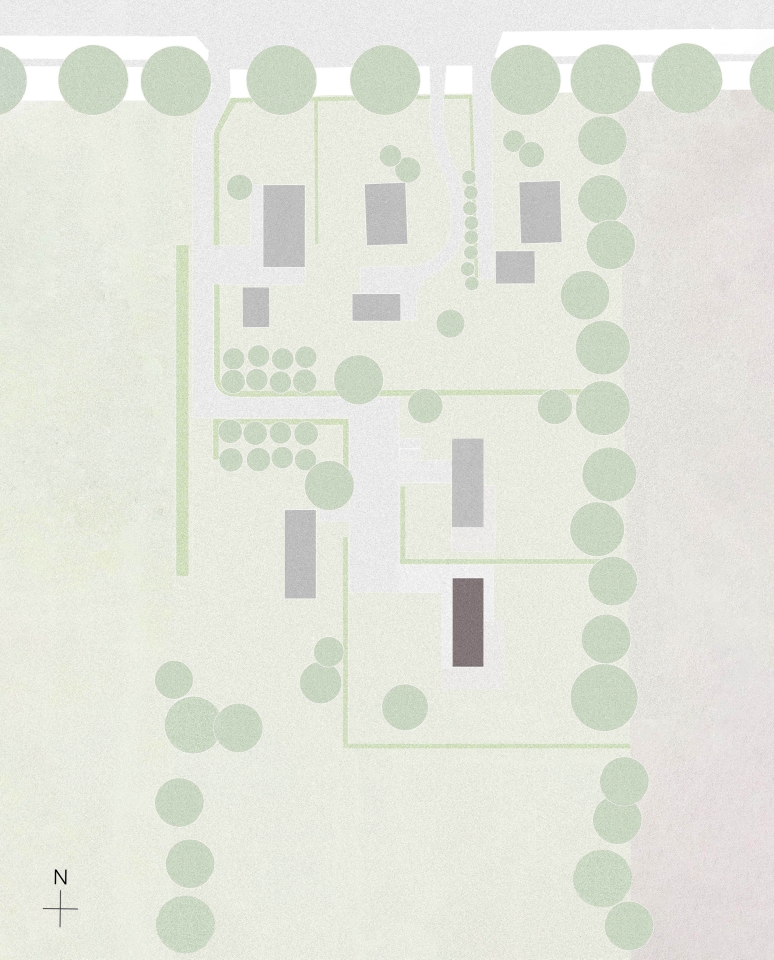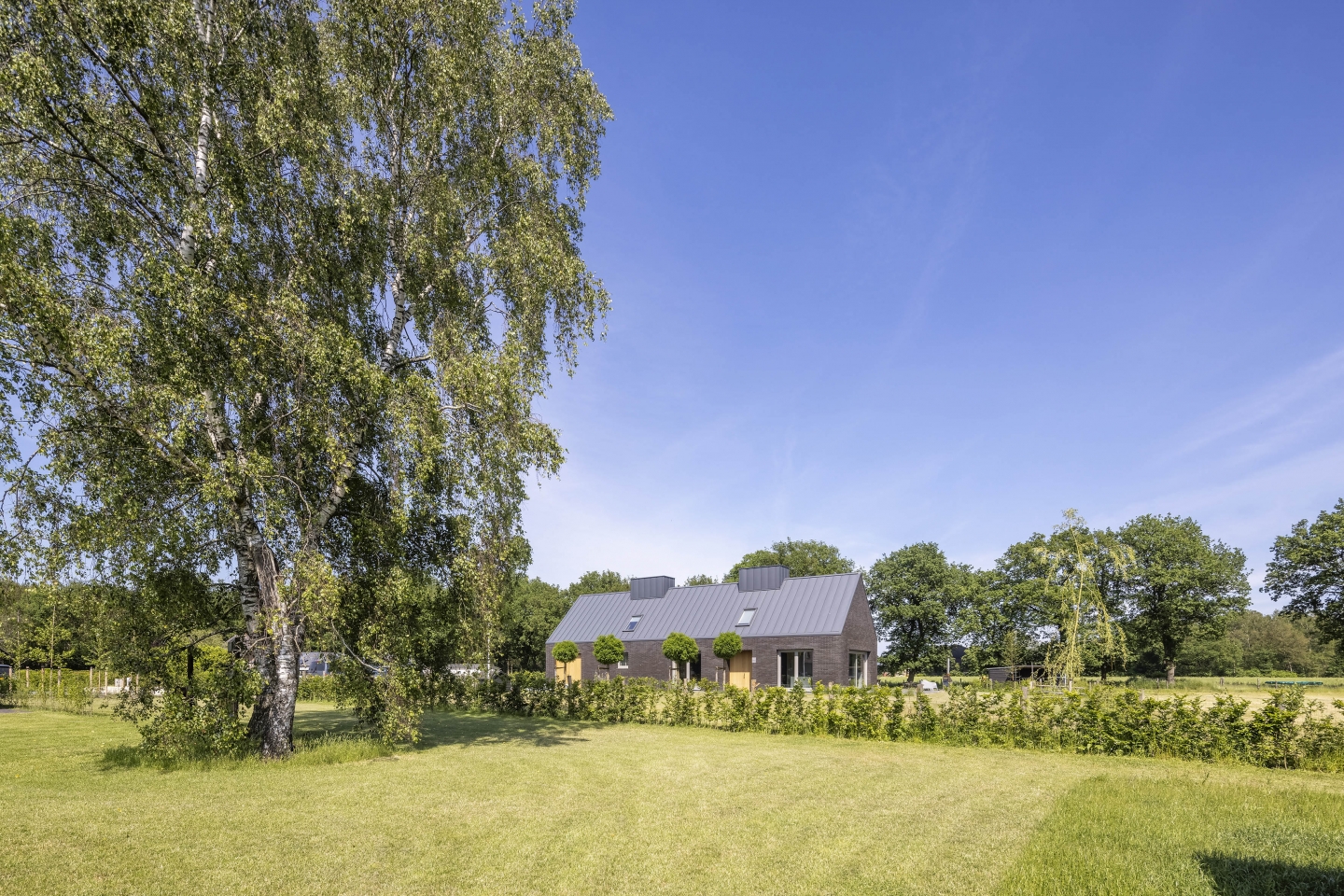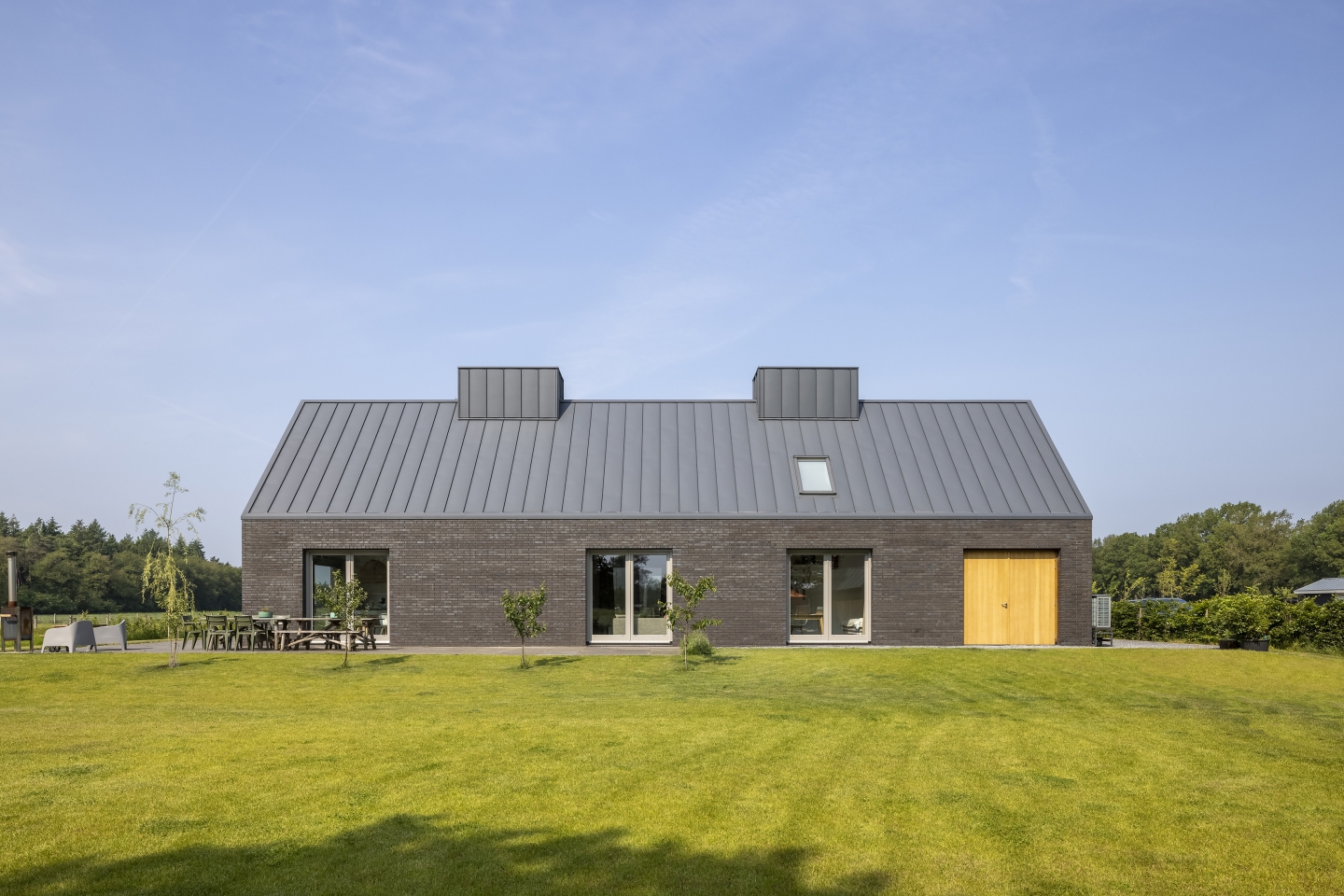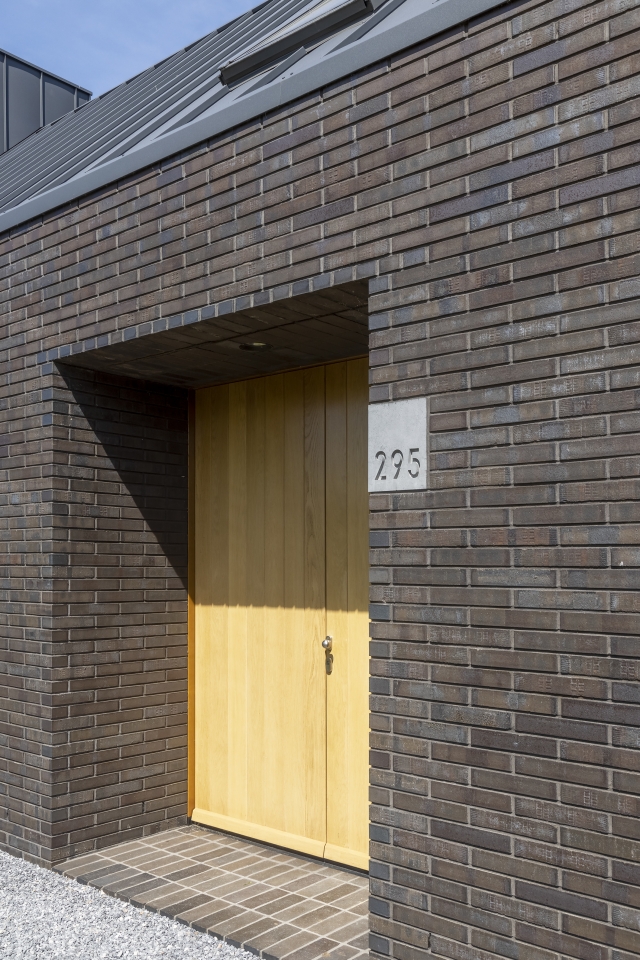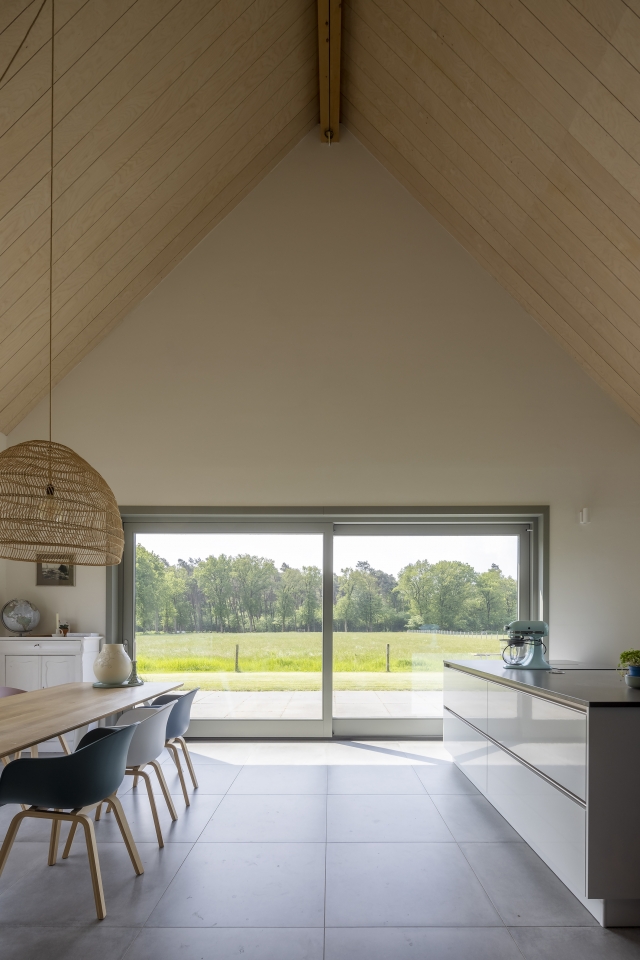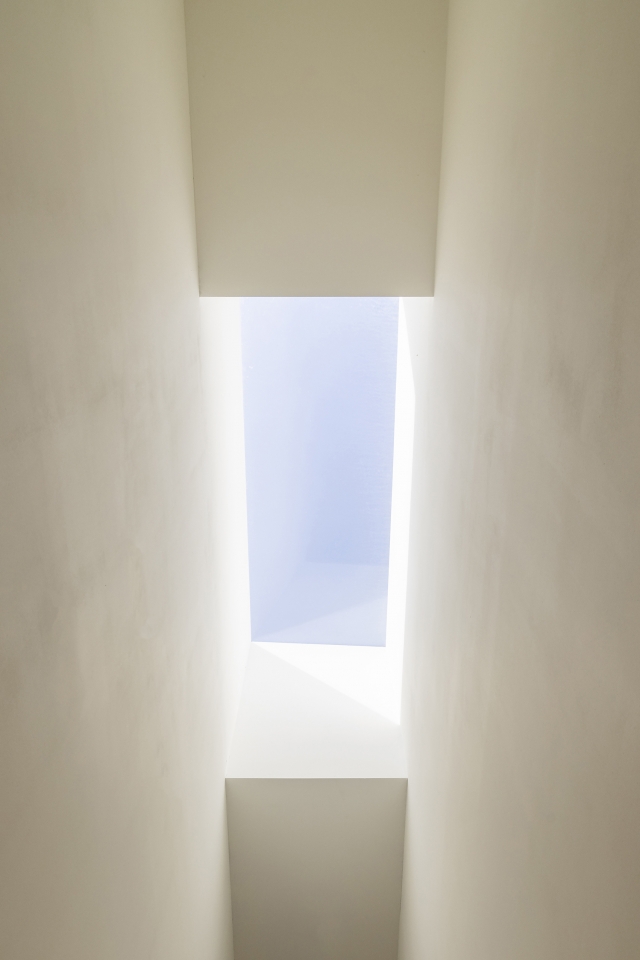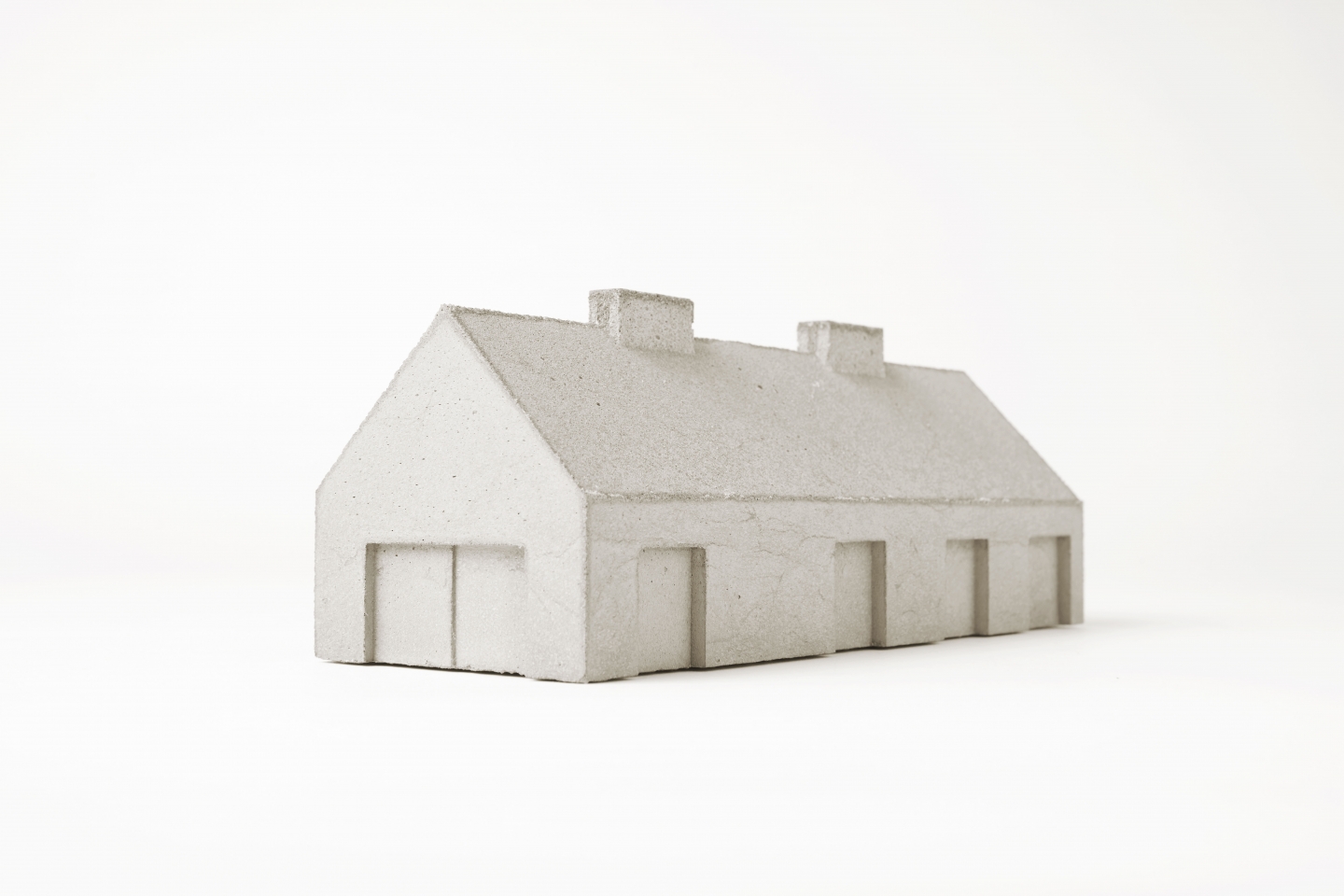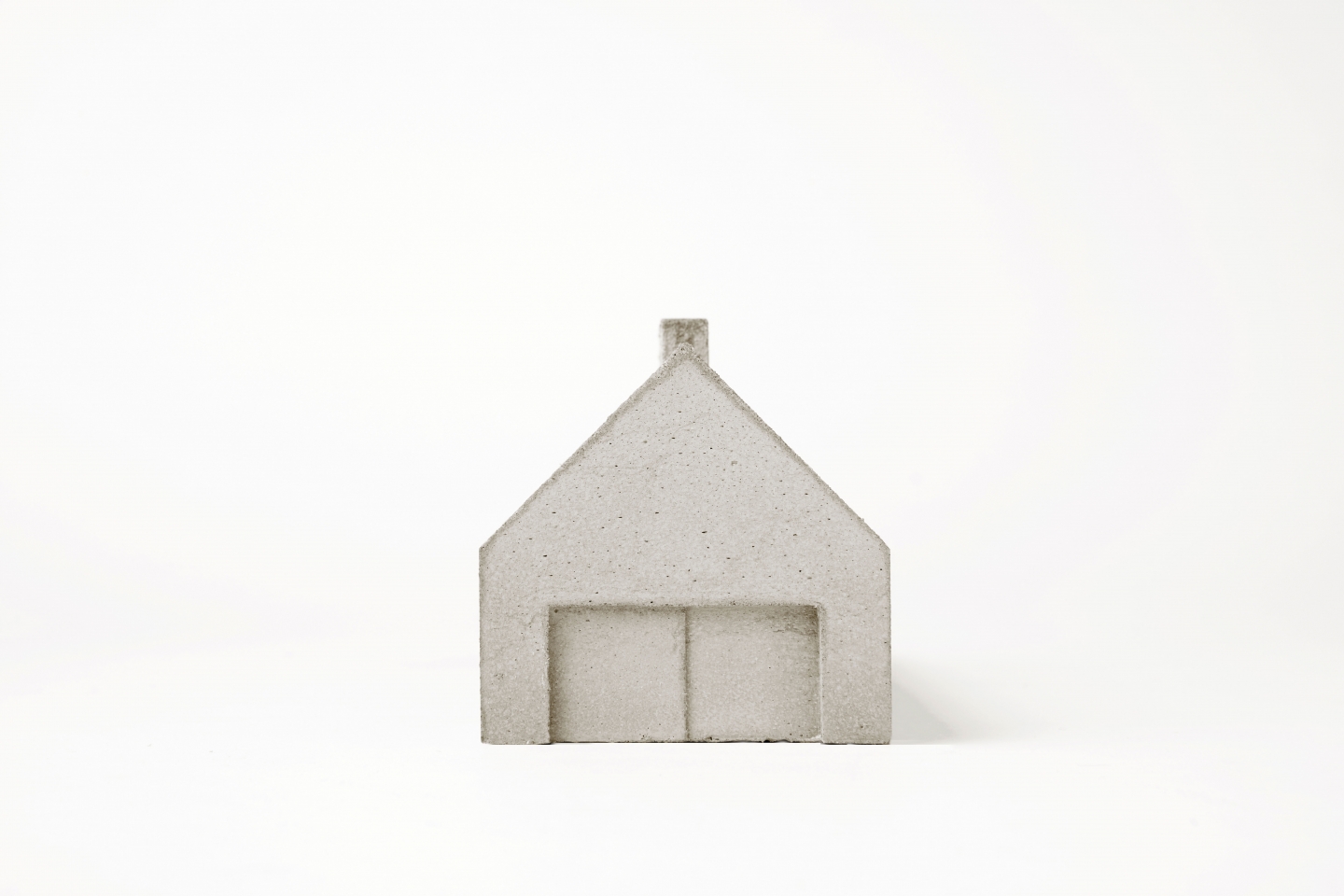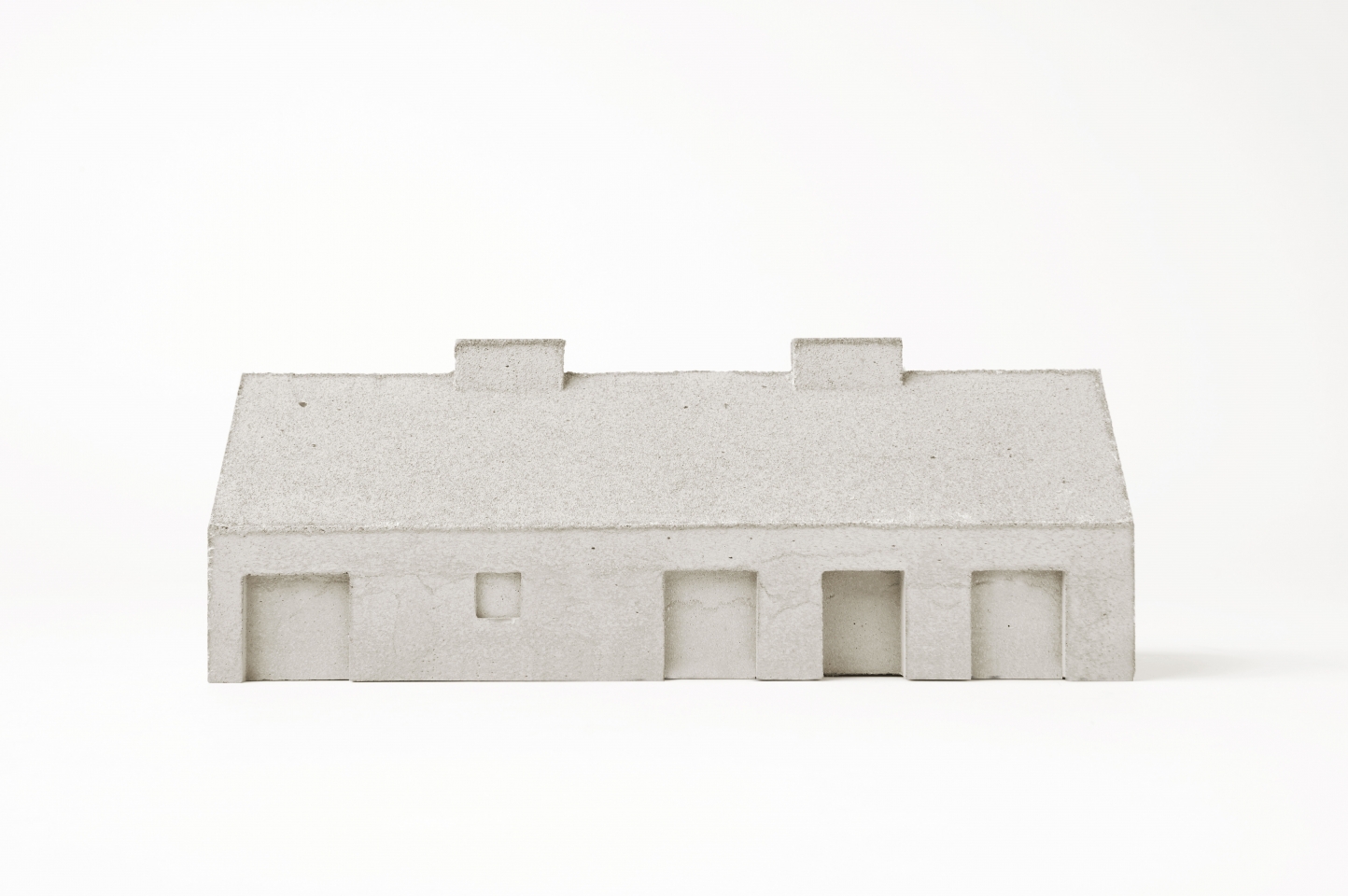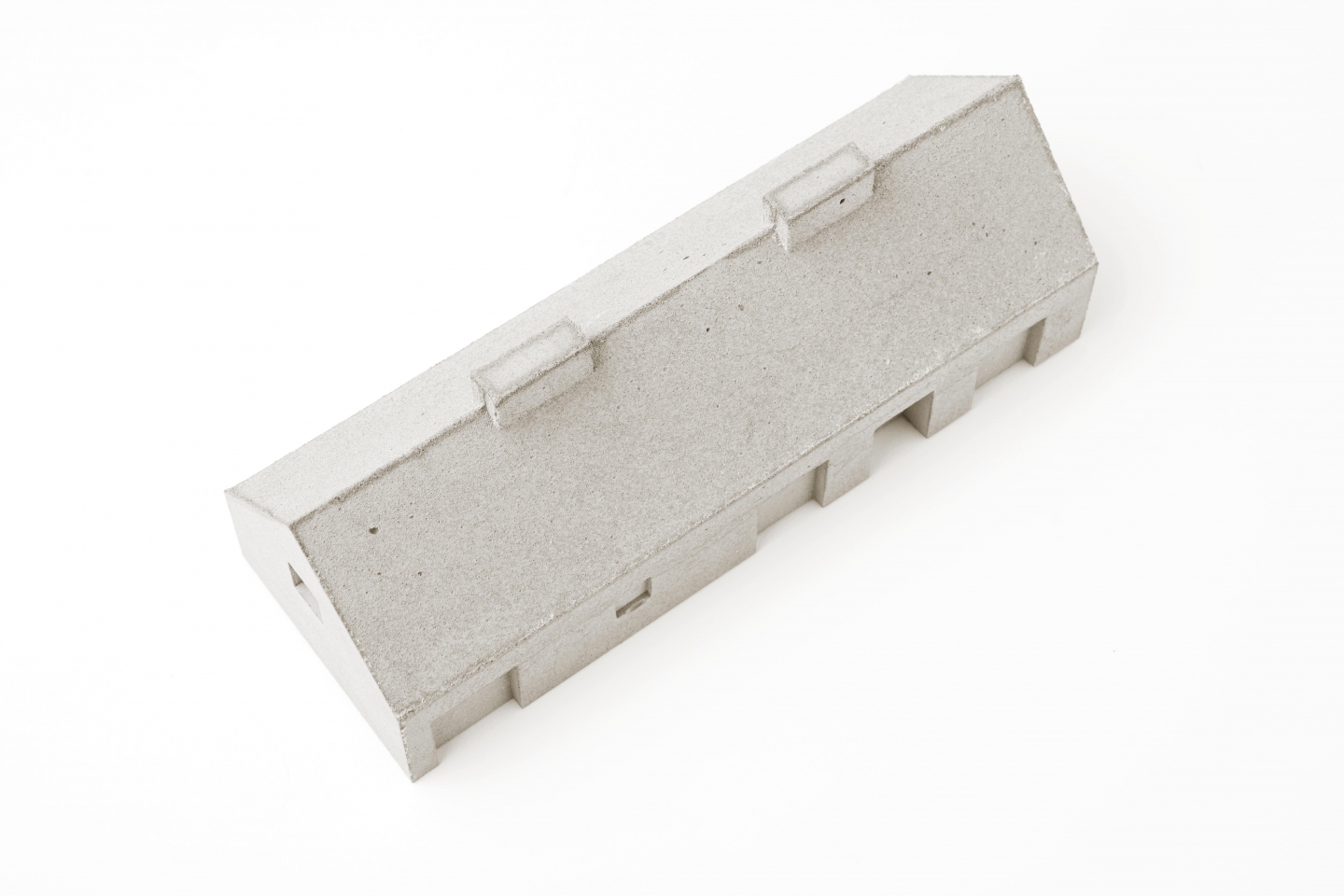 098 / BARN HOUSE VELUWE / UDDEL
In the beautiful landscape of the Veluwe national park around the municipality of Apeldoorn, three detached houses are being created on a site where two pigsties previously stood. This house was designed for a befriended couple on the most prominent plot, with a view over the landscape and primeval forest. The urban development preconditions prescribe a so-called barn house: an elongated volume in one storey with a roof and an integrated garage. Working on a tight budget, the aim was to realize a roomy family home with a clear sense of spaciousness and an eye for refined details. The house is designed as an archetypal volume of 7 by 21 meters with a roof and two huge chimneys.
The spatial layout consists of an enfilade of spaces with living/kitchen, main entrance and service areas, living room, master bedroom and bathroom. A staircase leads to the upper floor where the three children's bedrooms are located. At the front is an integrated garage. The living room and kitchen have been left open to the rafters. This creates a sense of spaciousness that also references to the regional agricultural barns. Above the stairs is the 'chimney', a skylight that functions as a light catcher for the upper floor. A limited material palette was used for the house: an elongated brick for the facades, wood for the door frames and metal for roof and chimney cladding. The dimensions are based on stone size, whereby the windowsills, the porch floor and the ceiling are made of brick. The roof has hidden gutters and rainwater drains are concealed in the facade of the building. The sunken entrance has a transparent lacquered oak front door and a keystone with a house number in clean concrete.
Project data
Detached barn house, Uddel
Amersfoortseweg 295, Apeldoorn
Design–execution
2017–2020
Gross floor area
248 m2
Project team  
Marcel Lok, Chantal Beltman, Richard Proudley, Tristen Vreugdenhil
Client
Private
Contractor
Bouwbedrijf Van Ee
Structural engineer
De Ingenieursgroep
Building physics advisor
S&W consultancy
Model
Chantal Beltman
Photography
Luuk Kramer, Tim Stet (model)