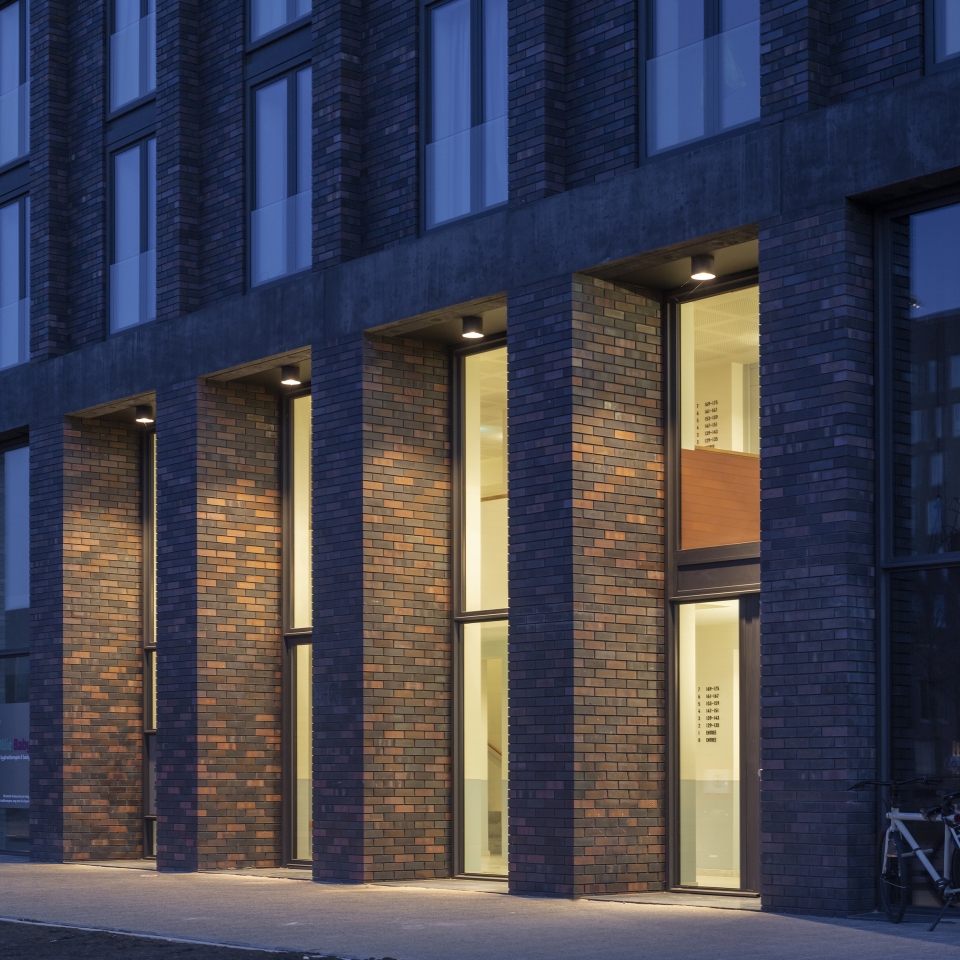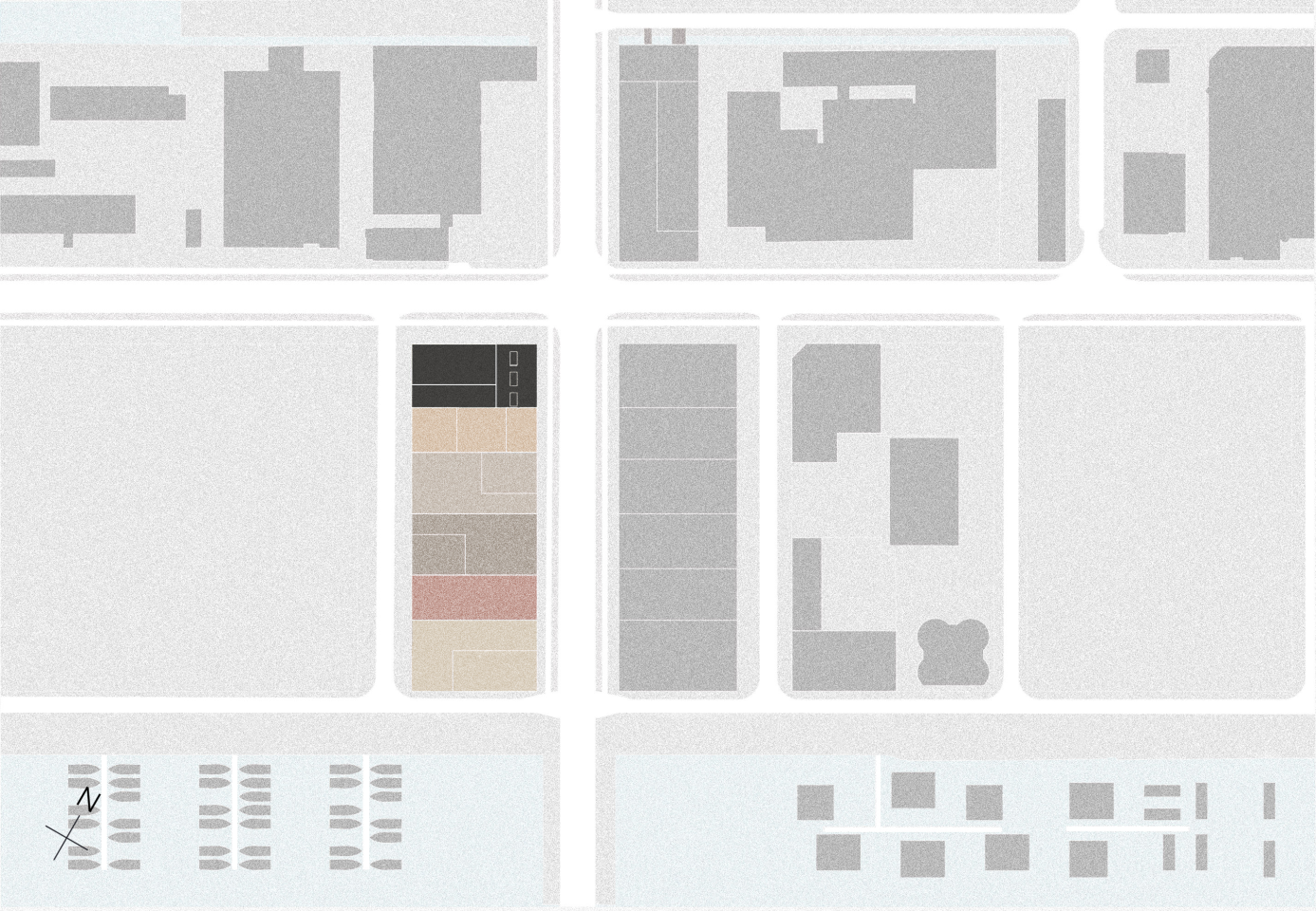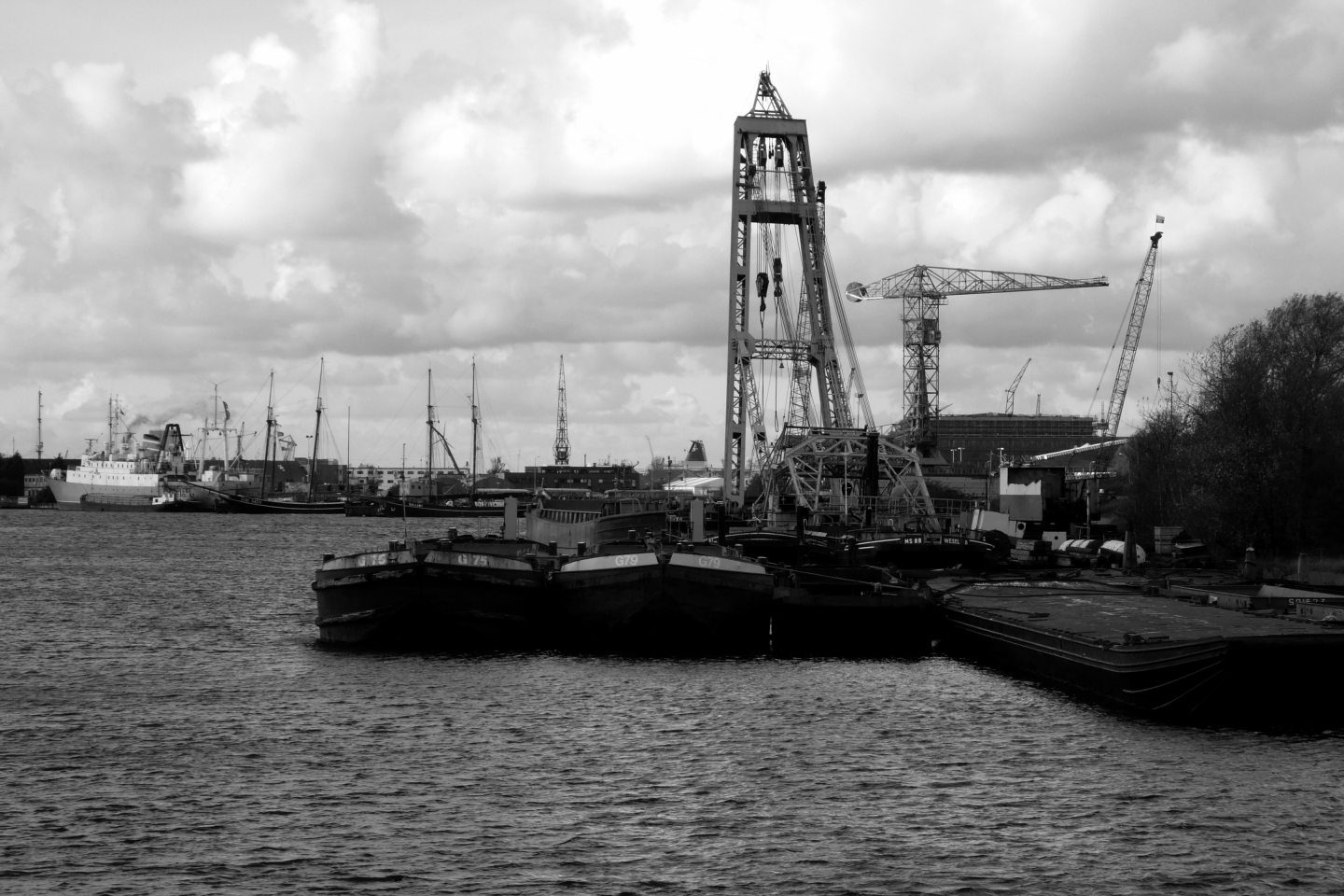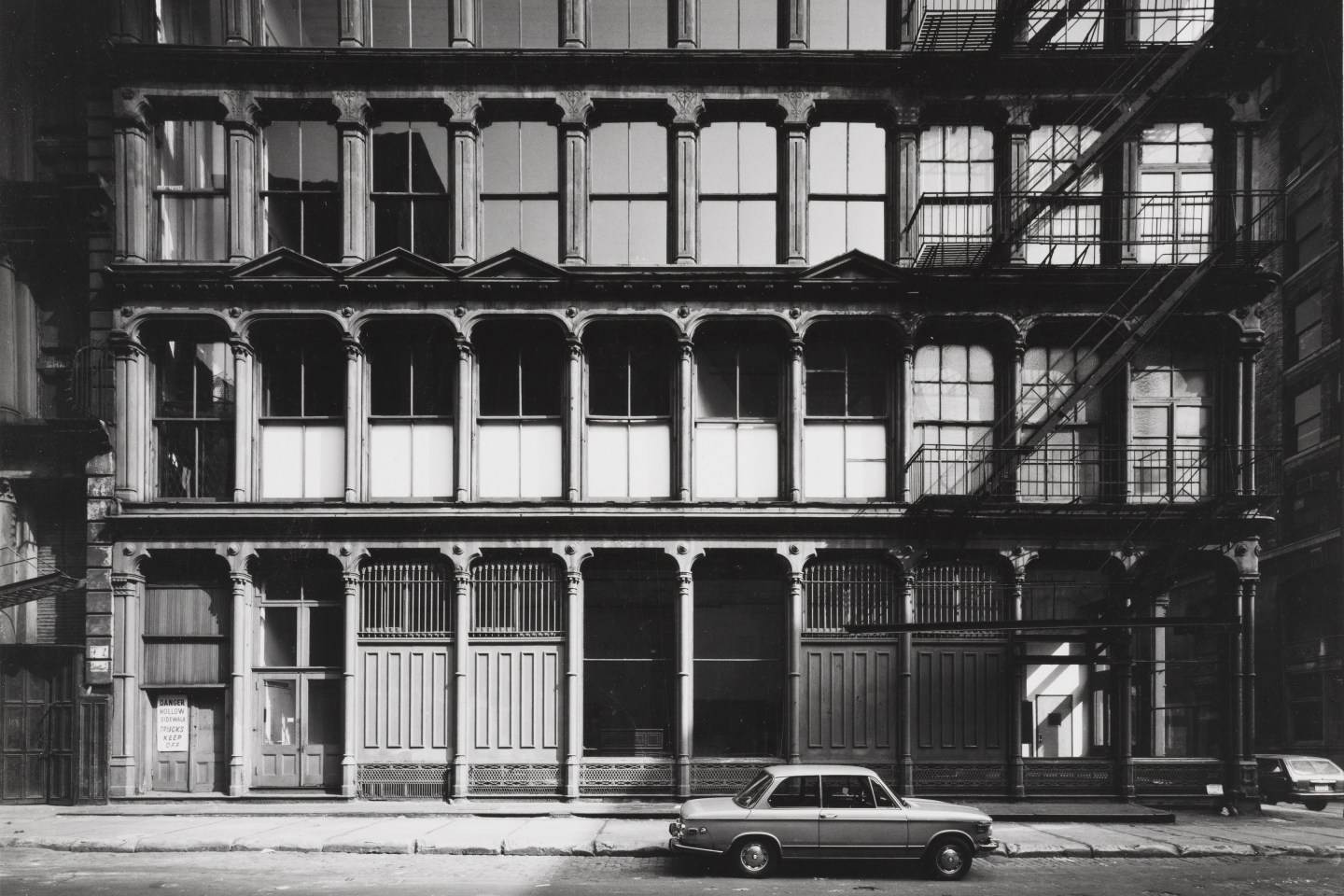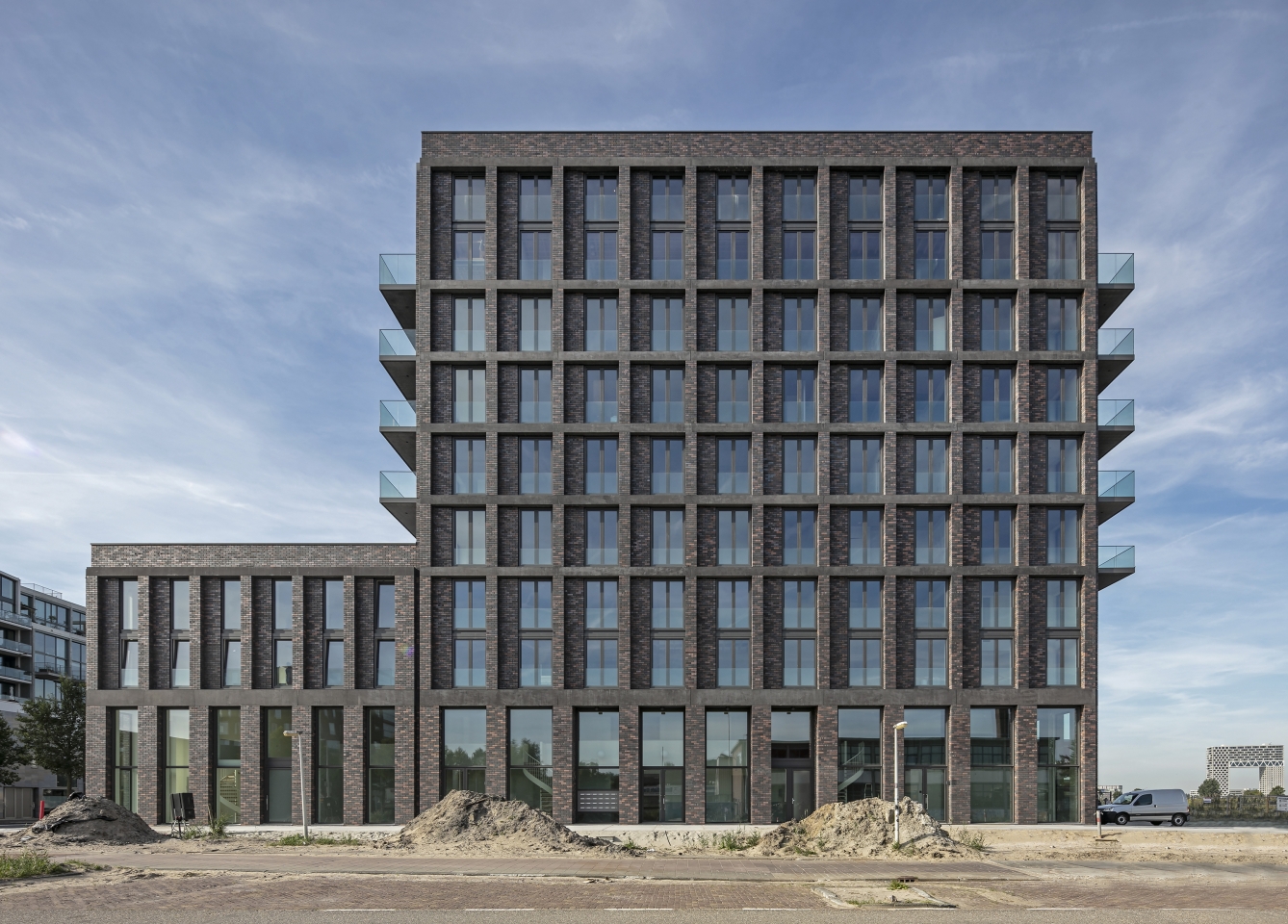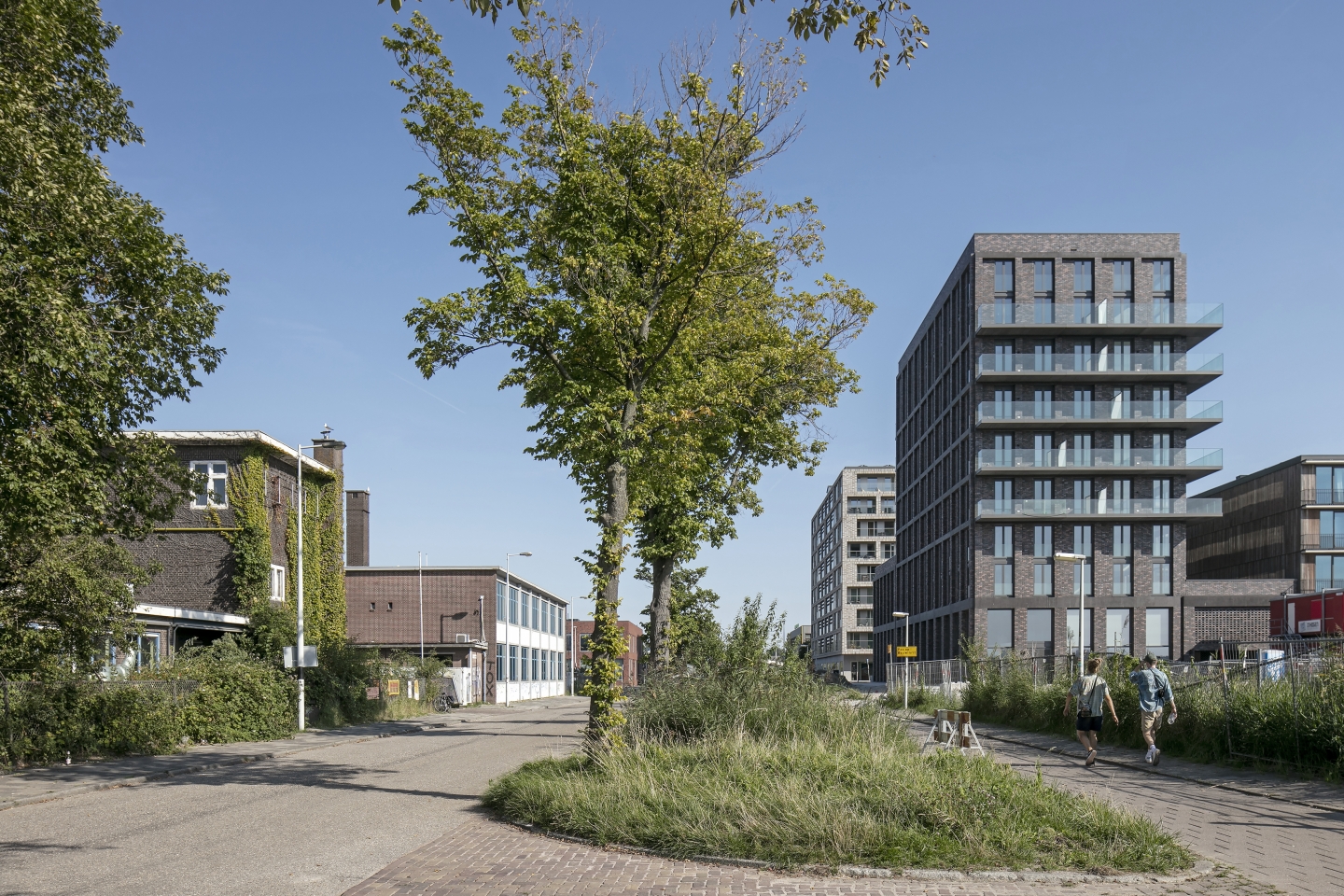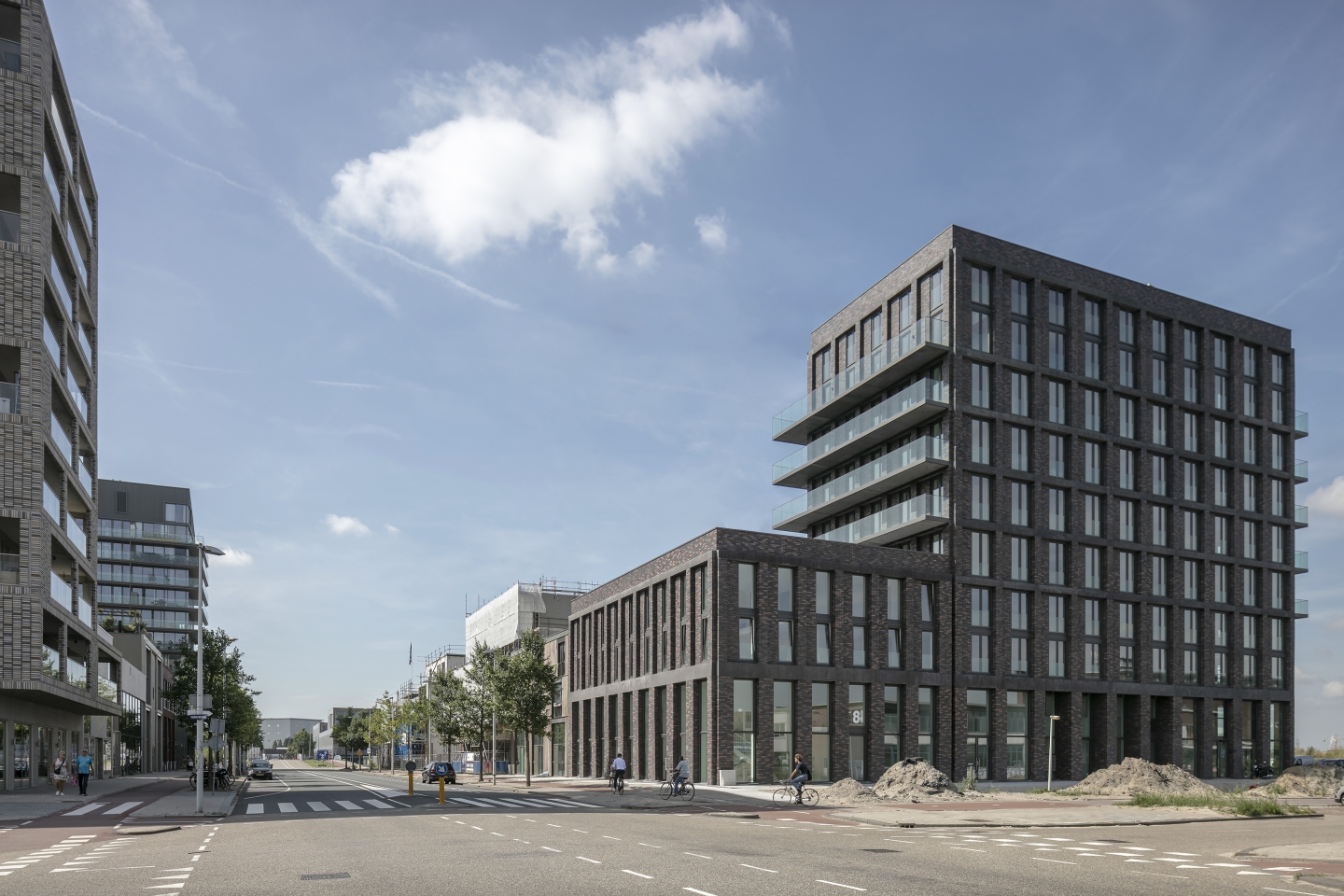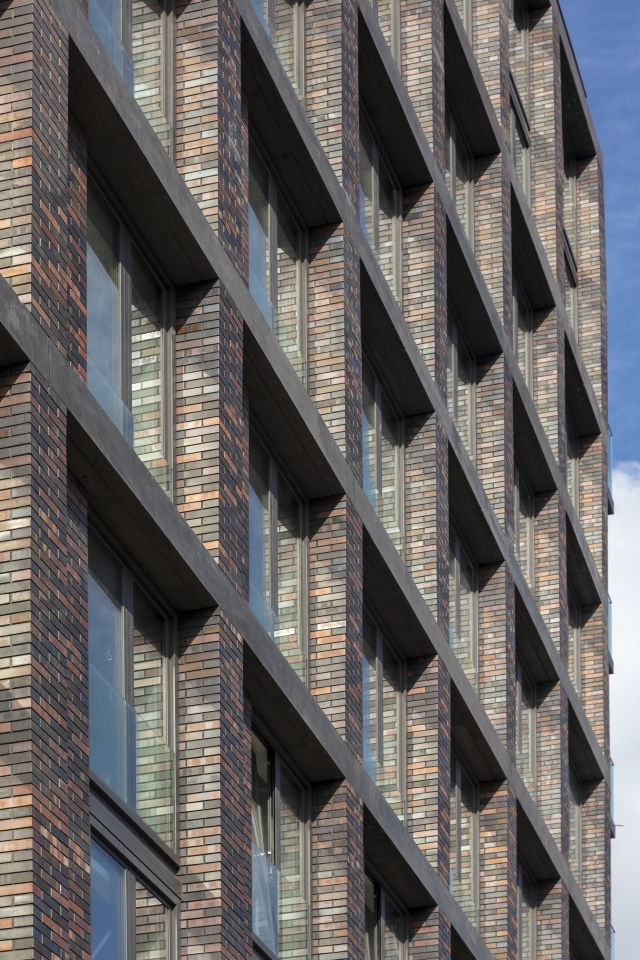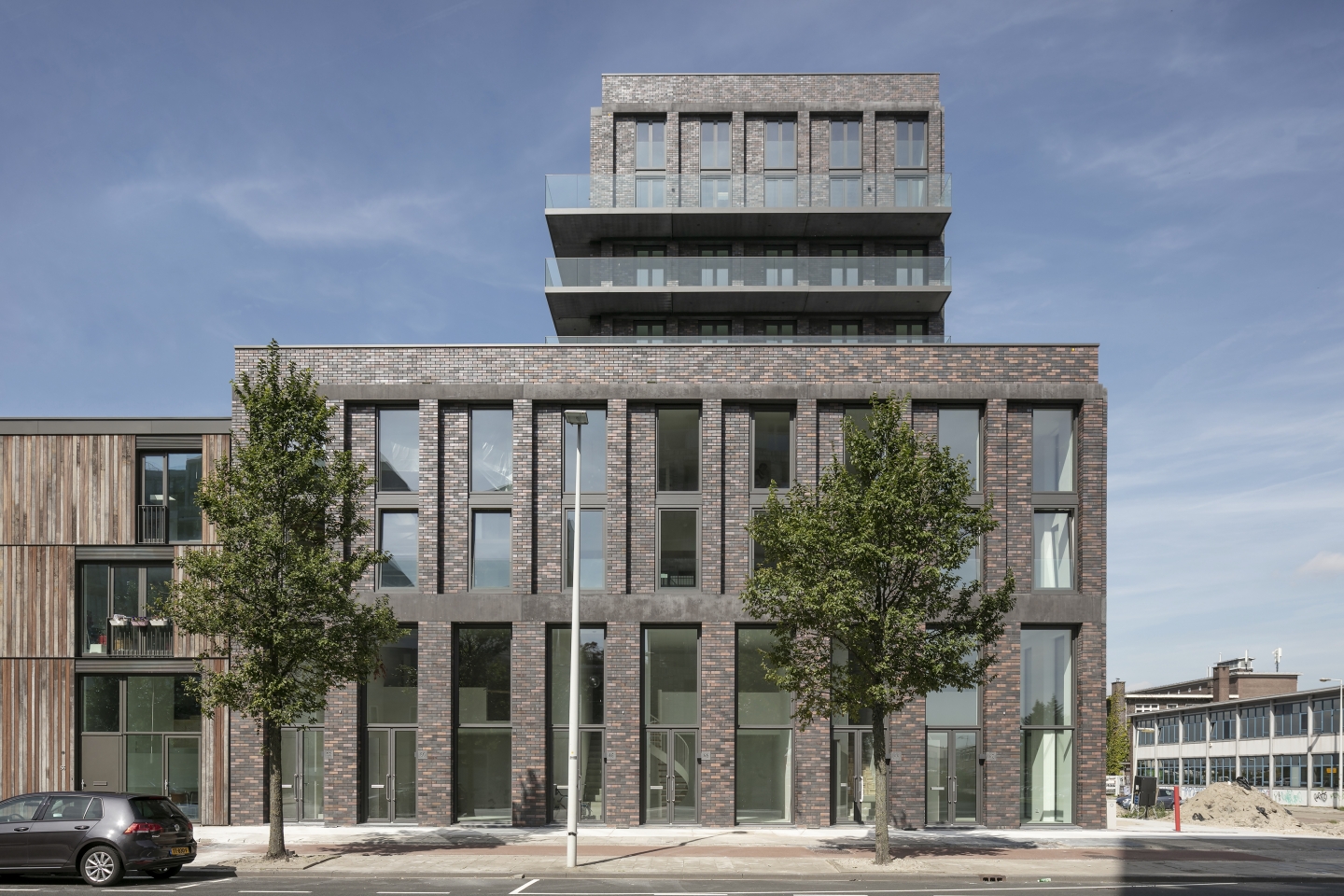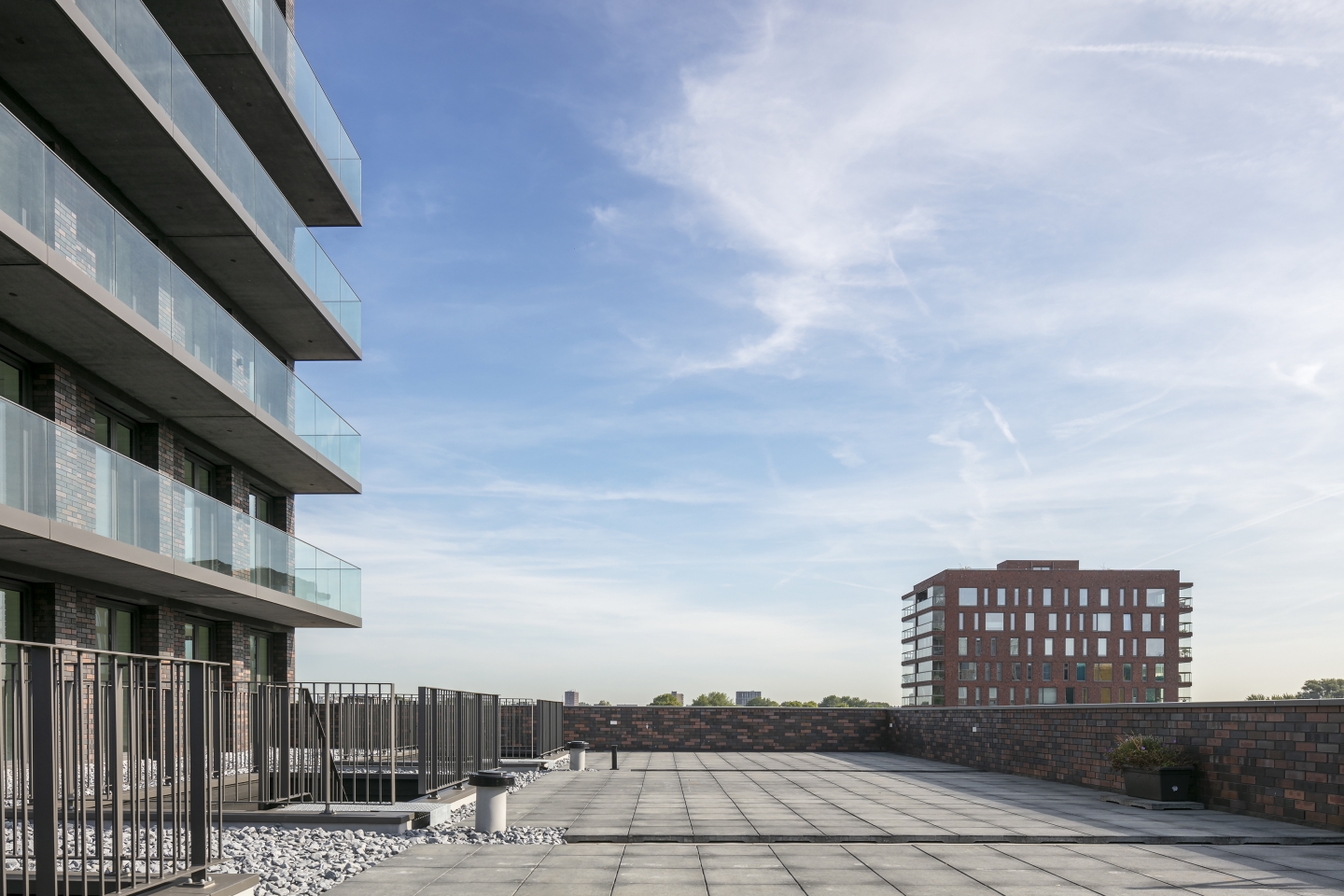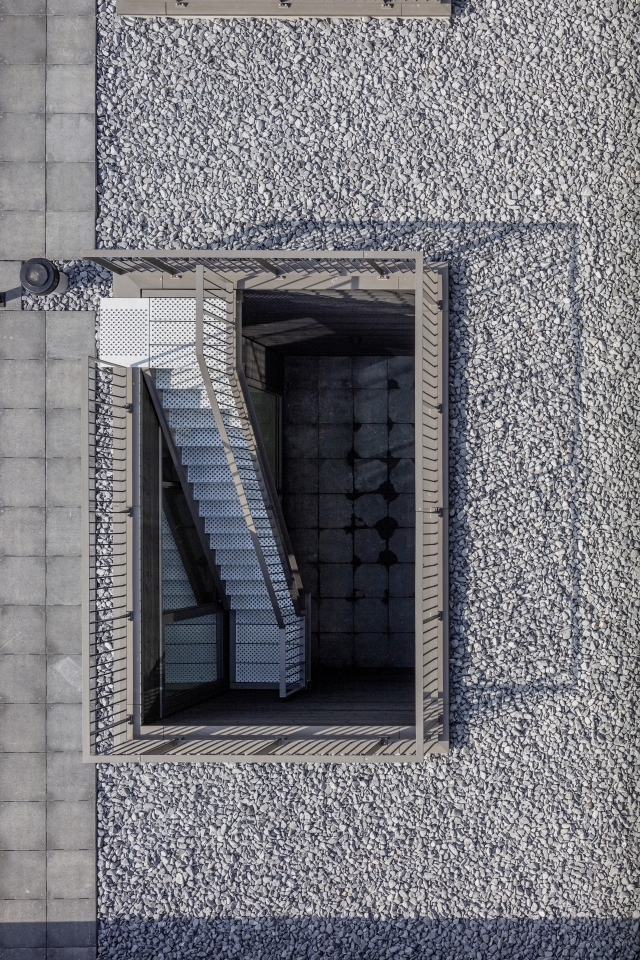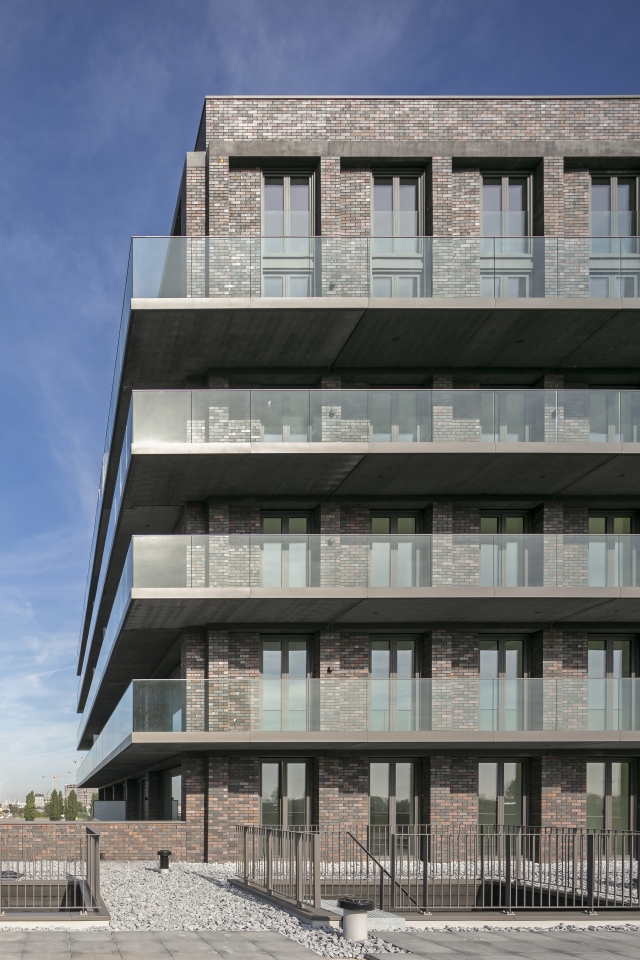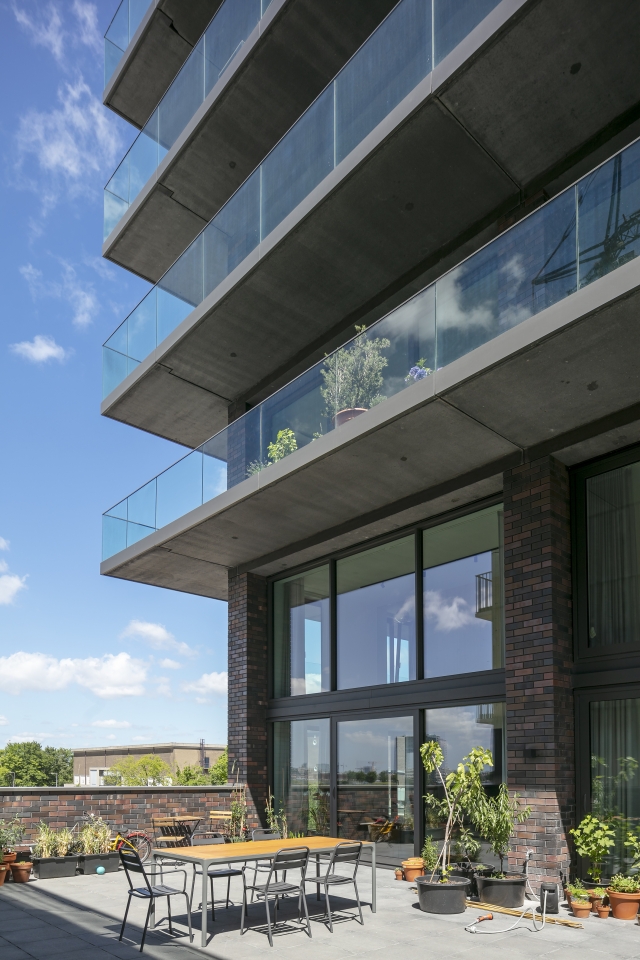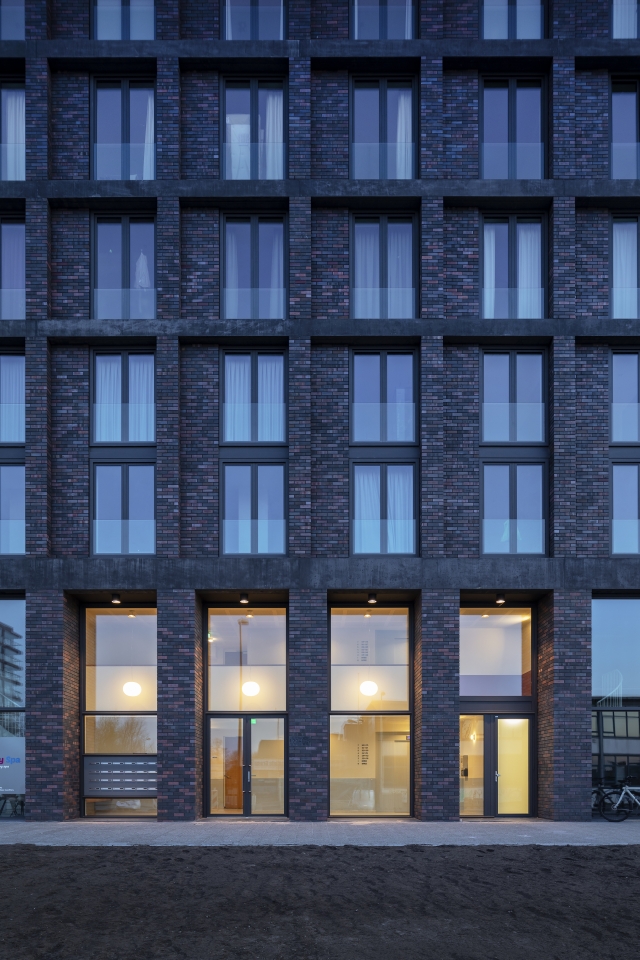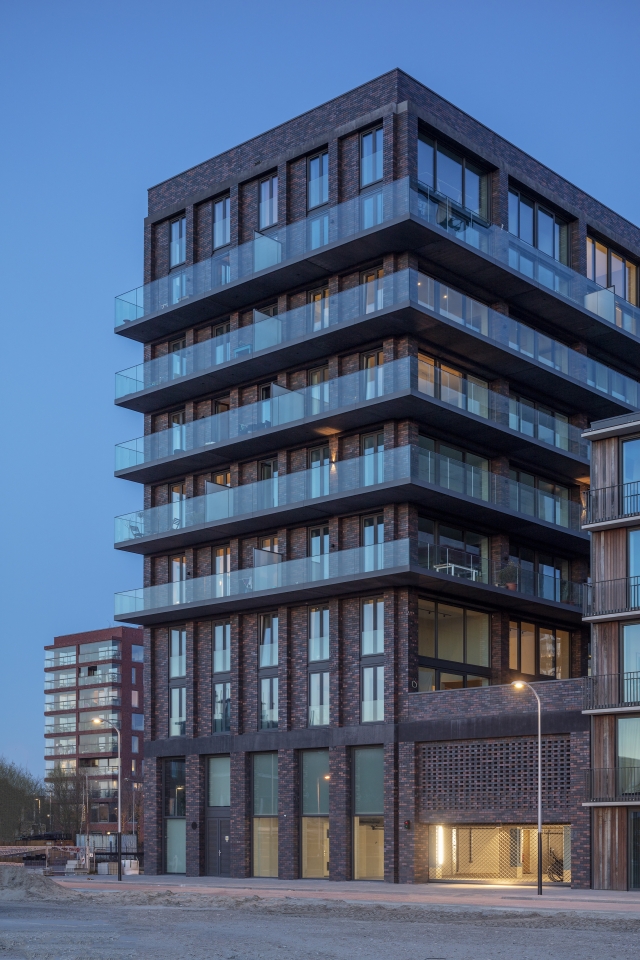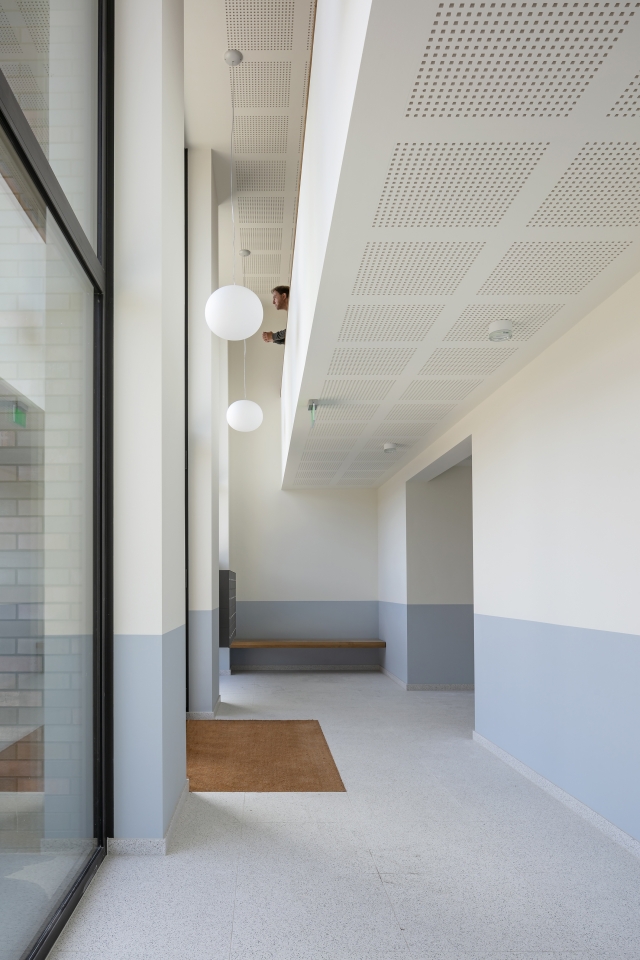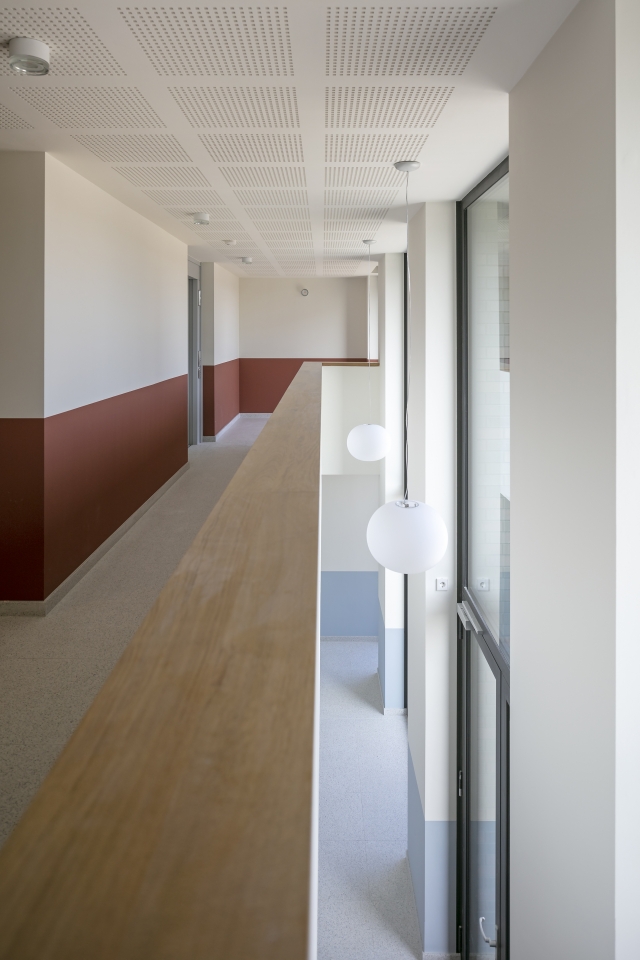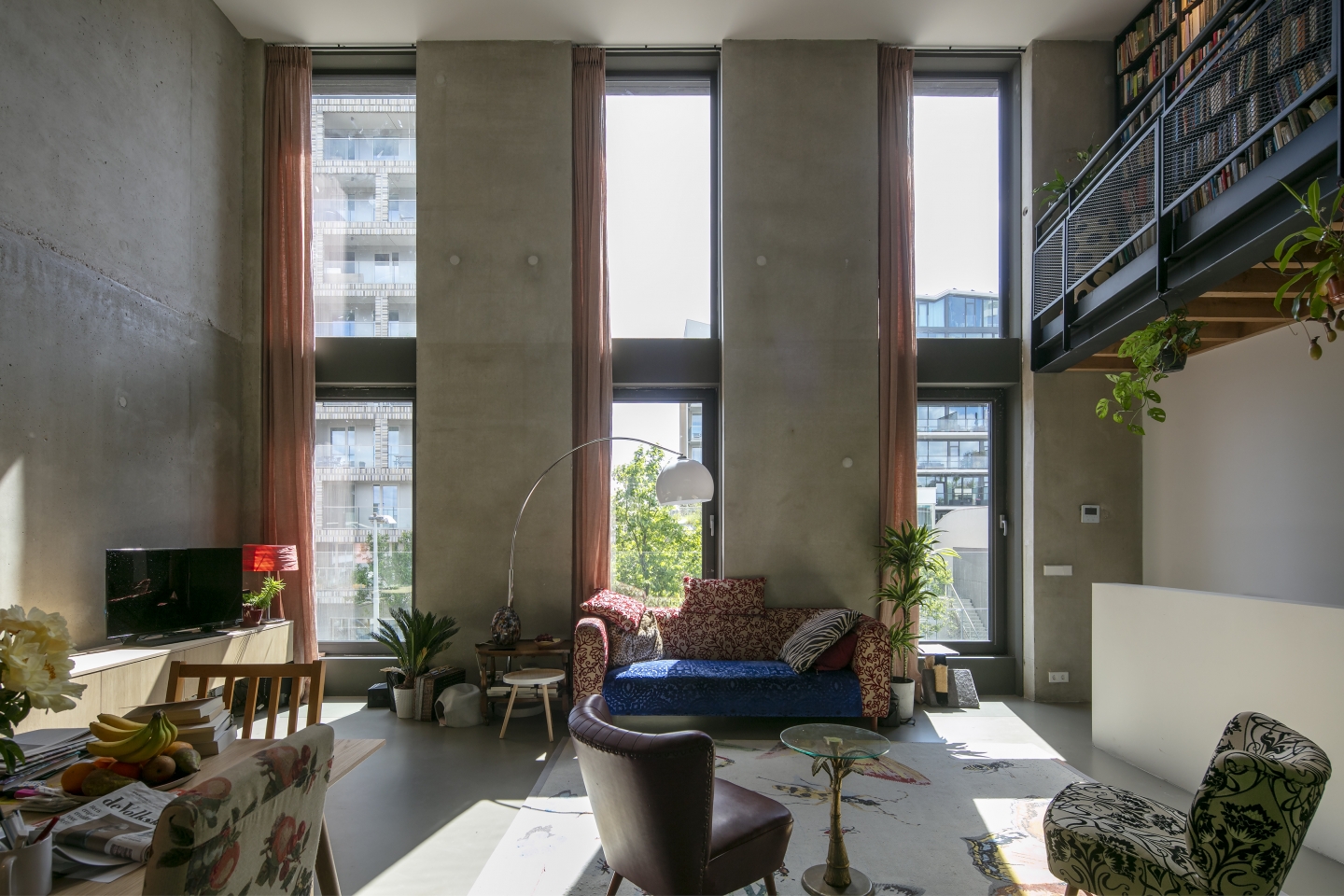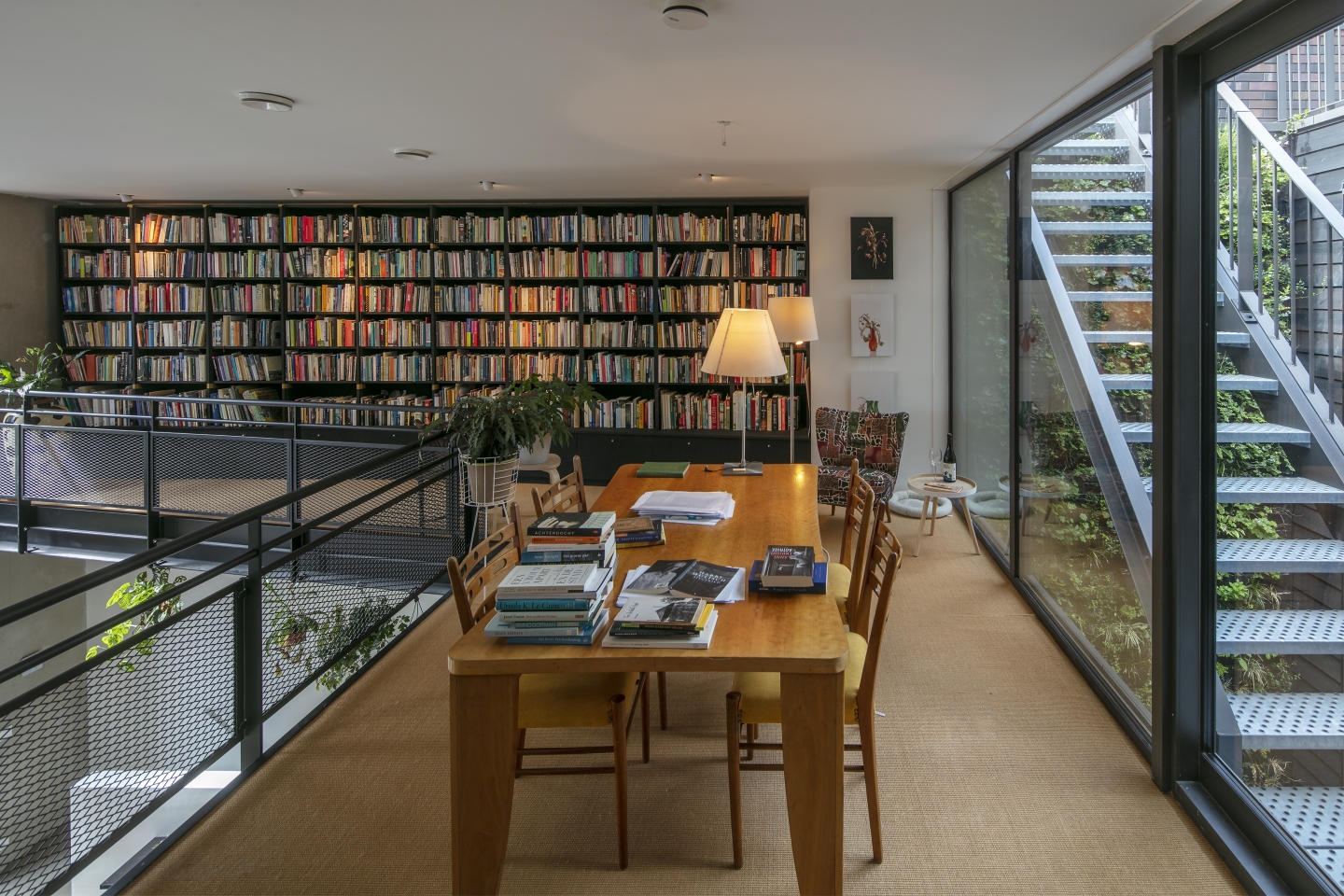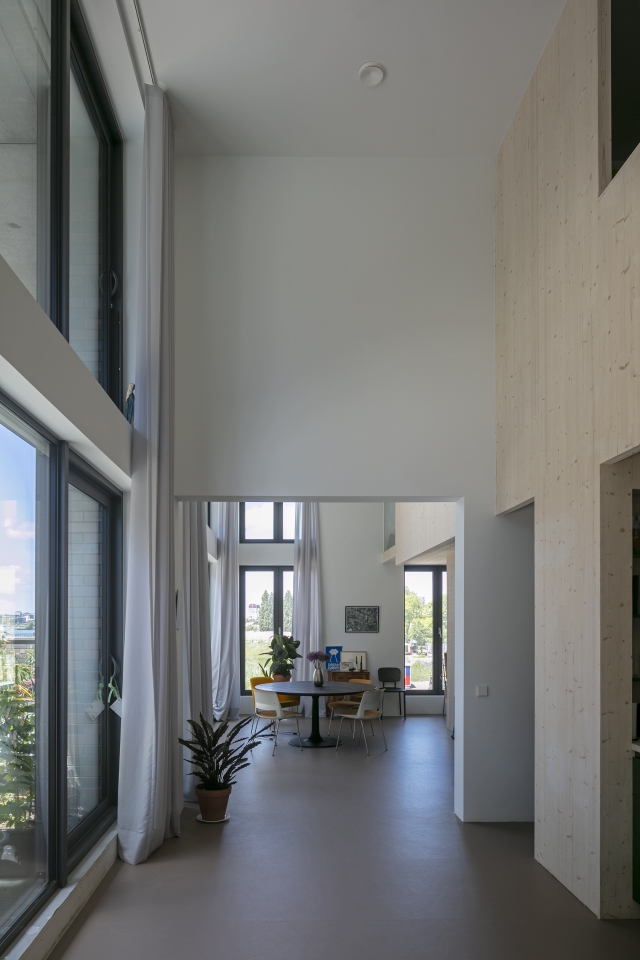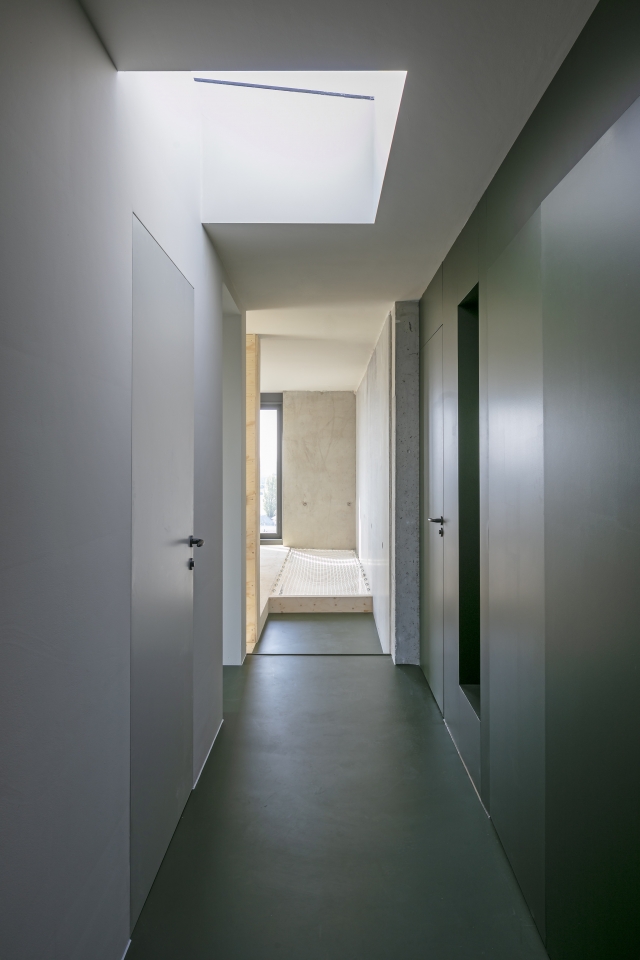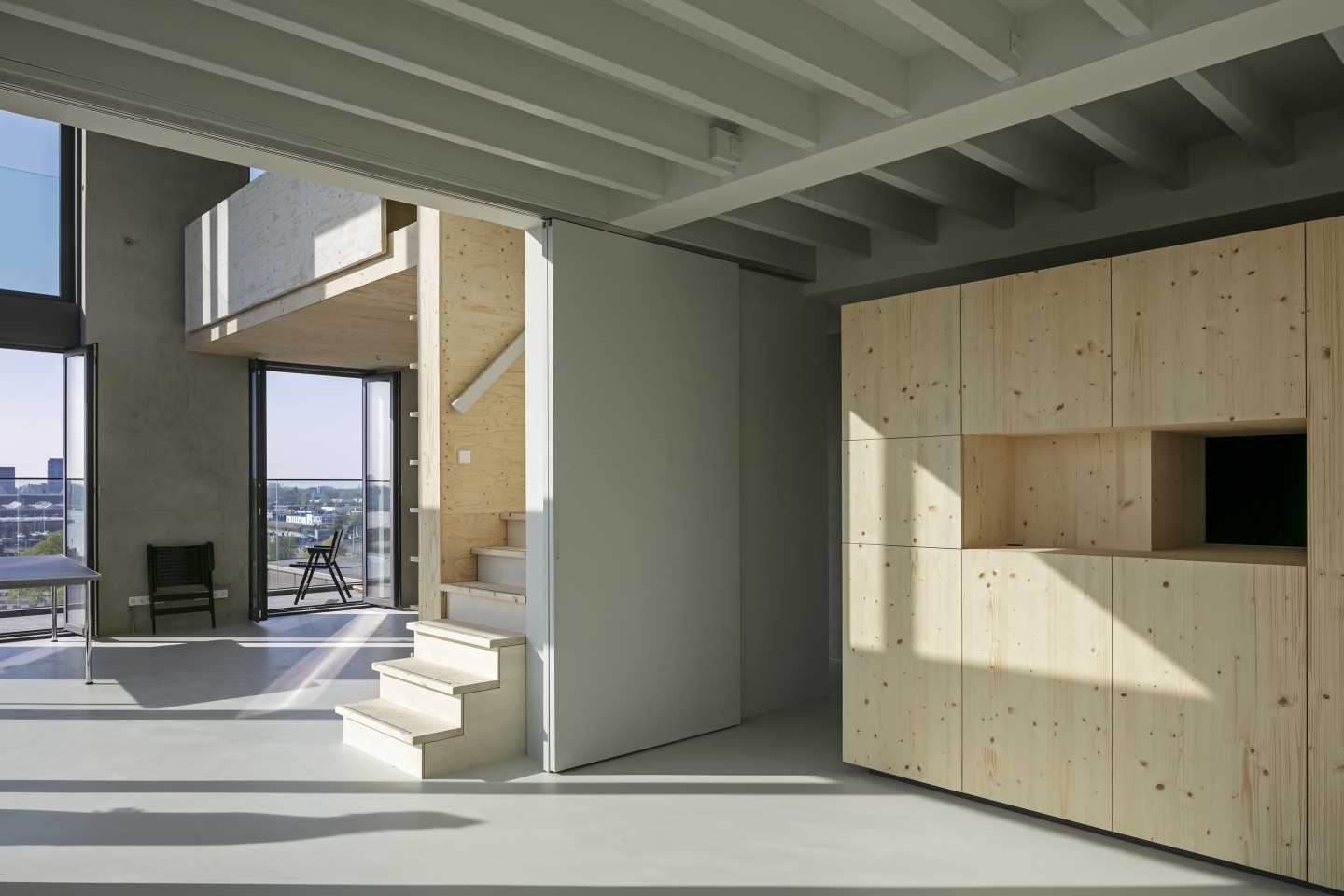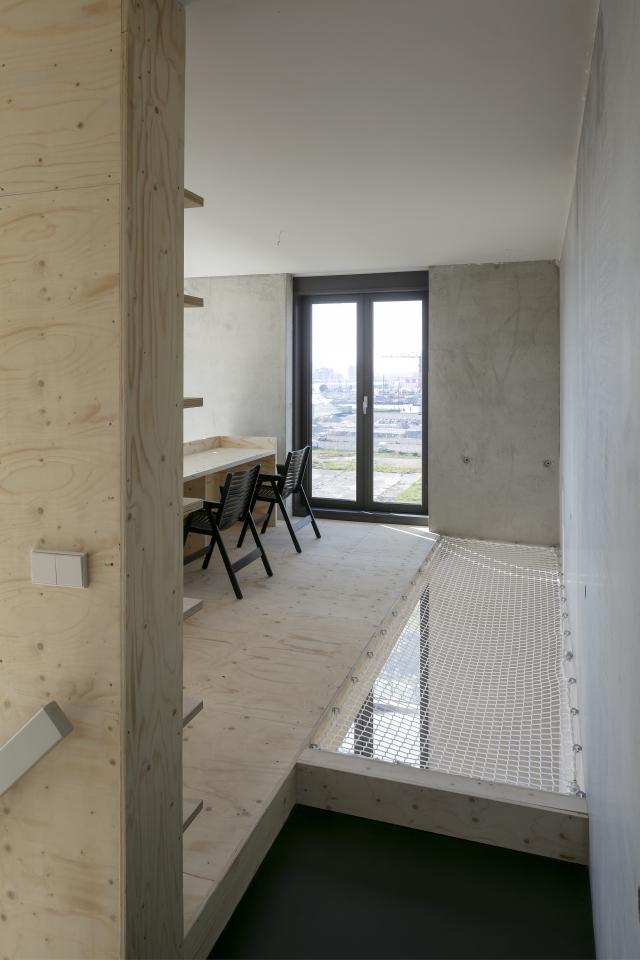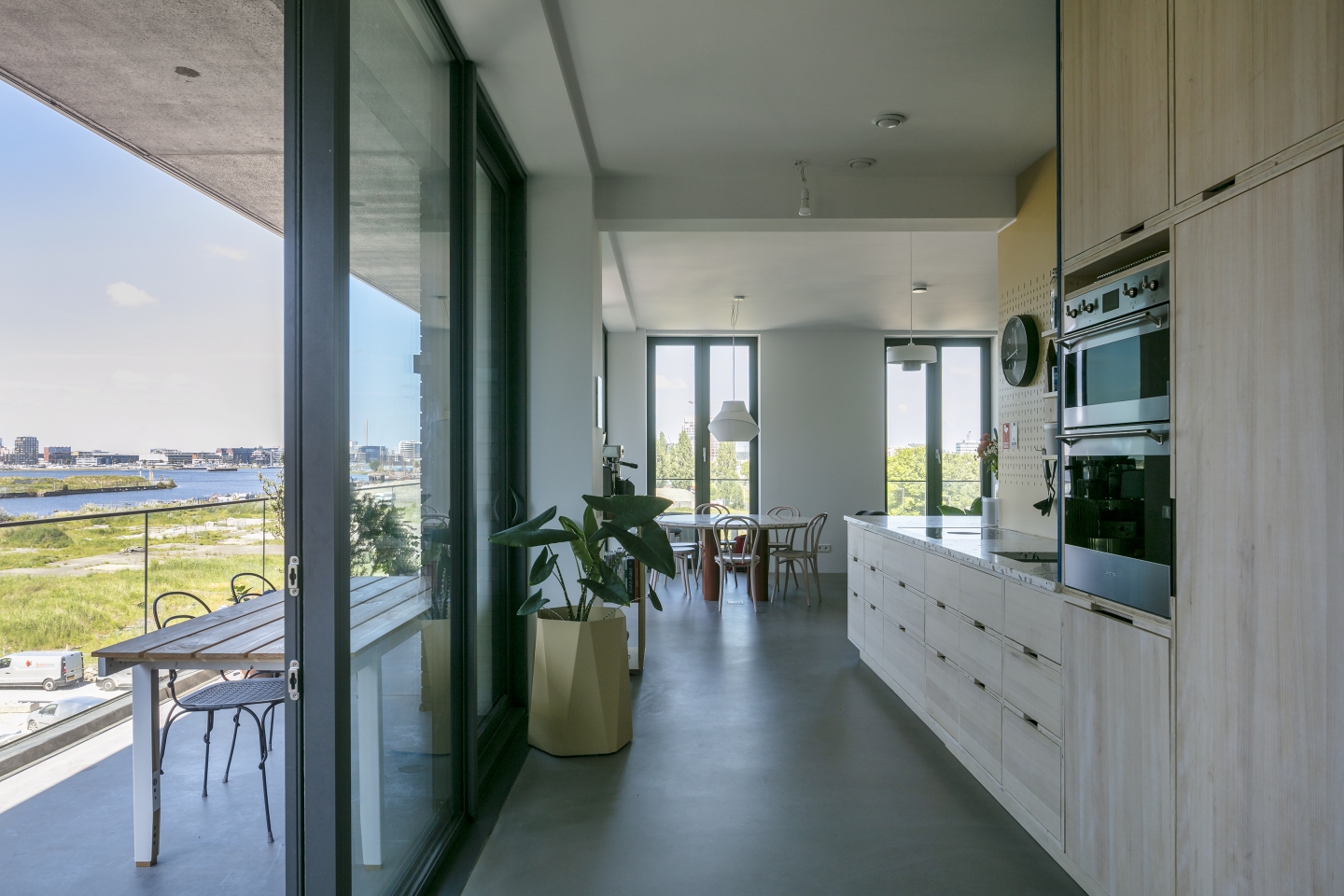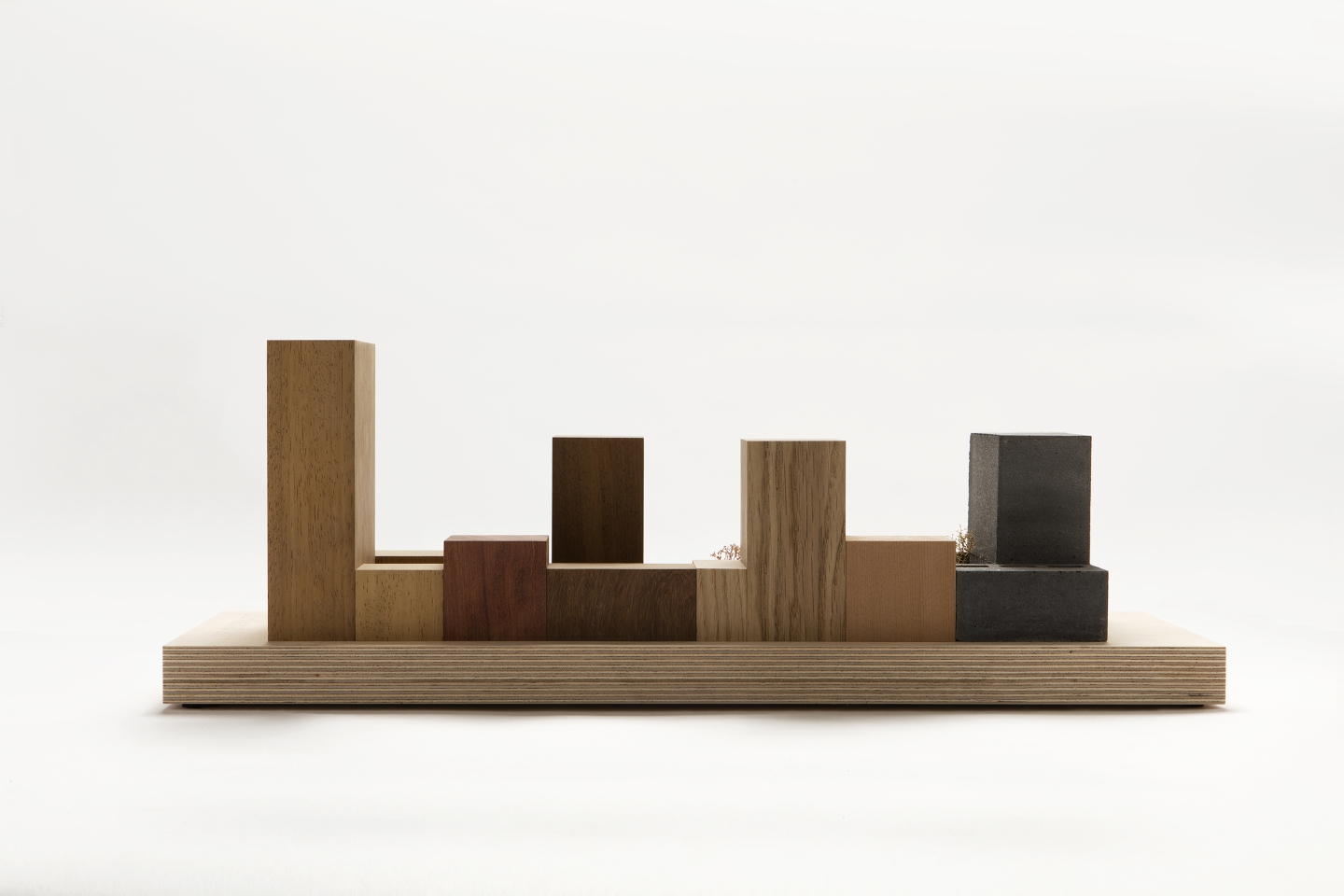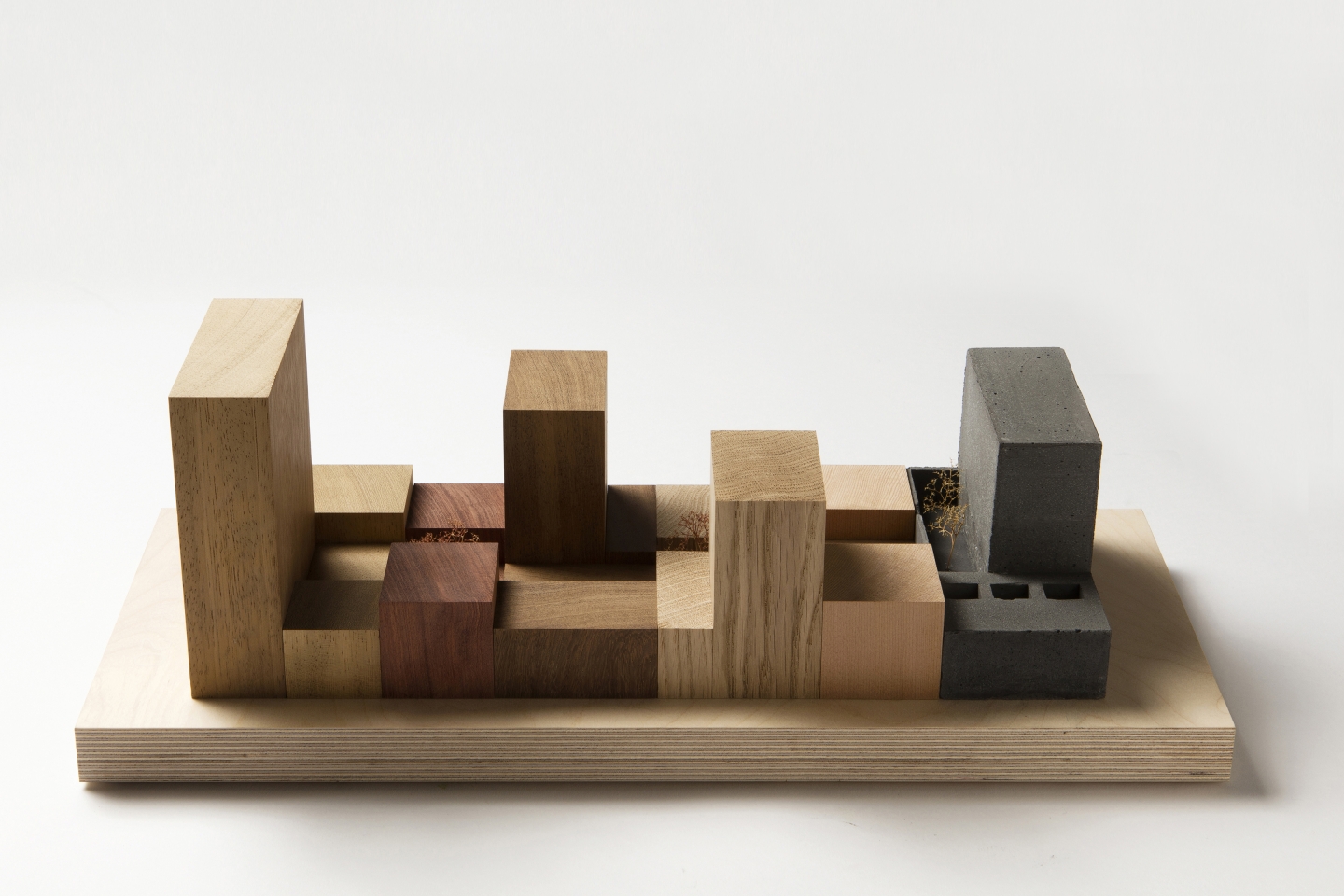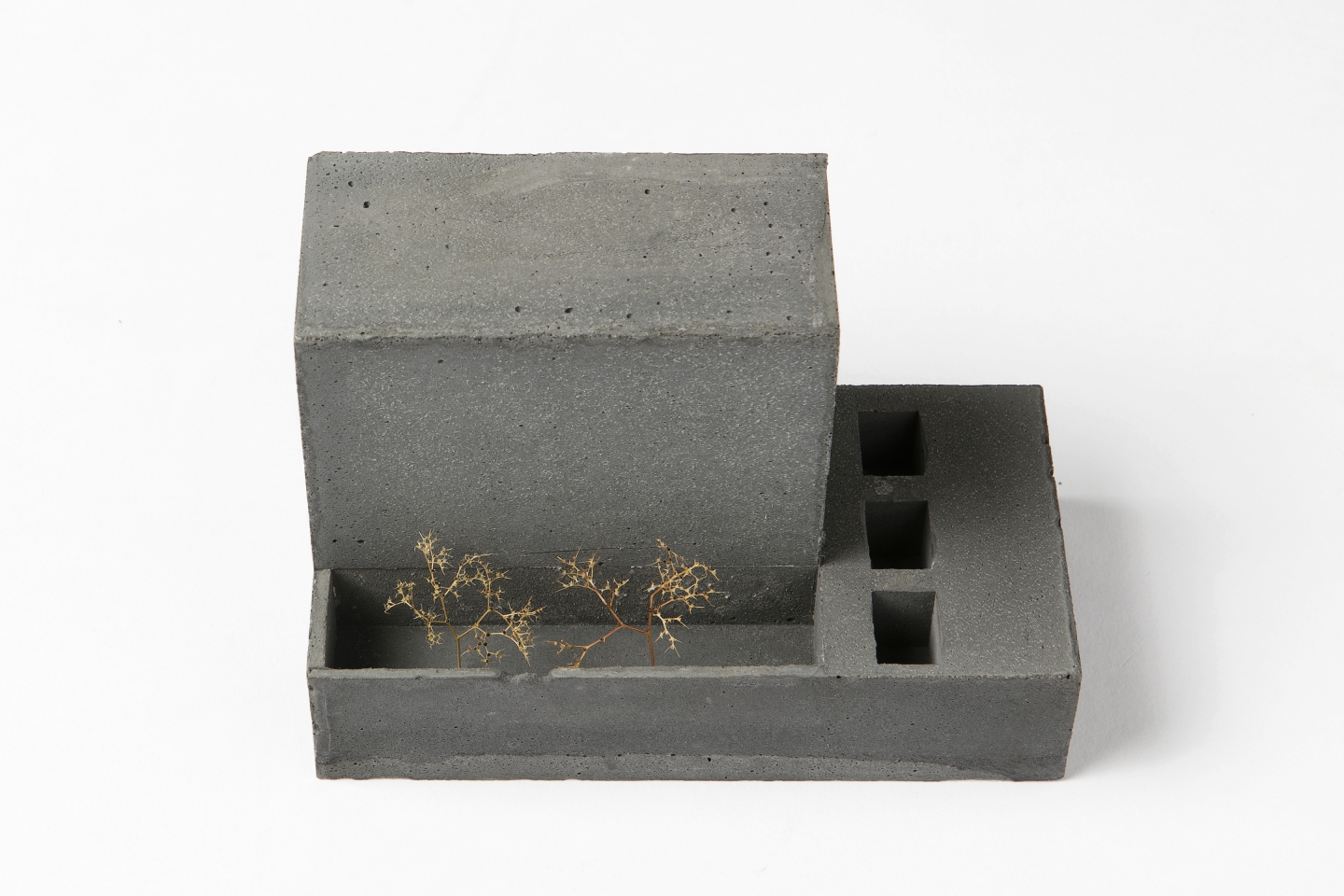 088 / BUIKSLOTERHAM BSH20F / AMSTERDAM
Located in Amsterdam's new Buiksloterham neighbourhood, Project BSH20F is a circular living/working building, which gives light reference to the typology of NYC's Spring Street 101 loft building from the late 1800s. The complex forms the northern end of Lot 20, which is located on the Ridderspoorweg, between the Papaverweg and the quay along the Johan van Hasselt canal. The plot is bordered on the west by (the future) Boterbloemstraat. The complex consists of three building parts: a tower with loft apartments and double-height hull lofts, a low part with double-height patio lofts with roof terrace, and a parking volume with a roof garden above. The plinth contains double-height work units, bicycle sheds and a two-storey parking garage. The guiding principle of the design is to realize an open structure with a varied mix of flexibly divisible homes, with large outdoor spaces in the form of a balcony, courtyard garden, patio or roof terrace. The internal storey heights vary from a minimum of three meters to over five-and-a-half meters. In the highest parts, spatial 'superlofts' have been created with insert floors.
The complex is built from a normal-sized extruded stone in a black/red-brown grading that refers to Buiksloterham's industrial history. The hull is made of concrete with recycled granulate. The floor edges have black pigmented concrete bands that project on the east, south and west sides of the tower as diagonal balconies. The balconies offer generous outdoor spaces and provide permanent sun protection in the summer months. The top floor has 'road-detailed' screens in the concrete strip. The facade openings consist of floor-to-ceiling aluminium windows, with large aluminium sliding doors on the south facade. The masonry has a rich plastic finish with narrow piers at the front and a mirror surface at the rear on one side of the facade. There are subtle differences in rhythm and proportion of the facades between the tower and the lower part of the building. The main entrance of the complex is accentuated because the fronts are set back to create sheltered niches.
Much care and attention has been paid to the finish within the building. For the common areas, colour panelling has been applied per floor using colours from the terrazzo floor finish. House numbers are incorporated into the masonry piers as concrete cornerstones. Several special home interiors have been designed by (interior) architects and designers within the building, including Studio Linse, Studio Lumens, Studio Jeroen van Mechelen, Faudet Harrison and i29.
Project data
Residential/office building BSH20F
Buiksloterham, Amsterdam-Noord
Design–execution
2016–2019
Program
5 workspaces, 3 ground access patio lofts, 8 casco lofts, 14 apartments, 30 parking places
Gross floor area  
4.868 m2
Project team  
Marcel Lok, Richard Proudley, Chantal Beltman, Carolina Chataignier
Client
Coöperatie Loft4you
Contractor
Van Den Hogen Bouw
 
Structural engineer  
De Ingenieursgroep
 
Building physics advisors   
S&W, Klimaatgarant
Project address  
Ridderspoorweg 42 t/m 52, Papaverweg 125 t/m 177, Amsterdam
Model  
Ernst Dullemond
Photography
Luuk Kramer, Tim Stet (model)
Image 101 Springstreet NYC
Edmund Vincent Gillon